Muskogee Central High School
Class Of 1959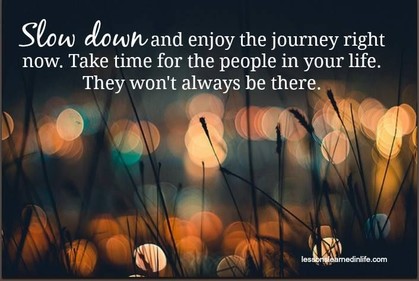 ===================== WELL THIS IS WHERE IT ALL STARTED SEPTEMBER 26, 1910 THE NEW CENTRAL HIGH SCHOOL OPENED ON DAYTON AND "E" STREETS THE PICTURE SHOWS CONTRUCTION ALMOST COMPLETED. LITTLE DID ANY ONE KNOW BACK THEN THAT THE THREE BEST YEARS THE SCHOOL WAS OPEN WOULD BE 1957,1958, 1959, FANTLEY KILLEBREW CHS CLASS 1959 ================
======
To ensure delivery, add no-reply@vimeo.com to your address book.


Hi!
Someone shared this with you:
OLD MEMORY OF OUR SCHOOL DAYS.
FANTLEY KILLEBREW
CHS CLASS 1959
by jack@tulsafilms.com / 3 years ago
Jack Frank 2004 story about Chet's hotdog stand in Muskogee, Oklahoma
Forward this email to your friends and family so that they can watch the video too.
======================
**************** THE MOVIE THE BIG CIRCUS STARING RED BUTTONS THAT WAS PLAYING IN 1959 AT THE RITZ THEATRE(SEE PICTURE) IT IS NO LONGER THERE BEEN TORE DOWN, O WELL IF YOU WERE IN THE BALCONY I DOUGHT IF YOU WERE WATCHING THE MOVIE ANY WAY,
************************
In 1970 while attending college in Warner, OK, the group I ran with regularly went to see movies at the Muskogee Ritz, a grand theater indeed. The lobby was four stories high, with three clover shaped mezzanine balconies overlooking the main floor, topped by a fancy clover shaped dome.
The auditorium was most ornate, and also had a massive round dome overhead. Stage drapery appeared to be original, heavy emerald green valour, with dozens of gigantic gold tassels running along the bottom portion of the curtains. Valances formed graceful scallops with heavy gold fringe. It was a sad day when I learned that this lovely theatre had been razed.
Lauren Durbin
Lauren Durbin on April 14, 2007 at 1:48 pm
This theater opened in the teens as the Hinton Theater. It featured touring stage shows, magicians and musicians. It was later bought by Fred Turner and the name was changed to the Orpheum. In 1925, it was sold to George Proctor and Hugh Marsh and the name was again changed to the Ritz. It operated as a vaudeville house until 1928 when it was equipped to show talkies. The legendary Tom Mix visited the theater in 1929.
Due to style similarities this theatre was probably designed by famed architect Joseph Foucart who migrated in 1889 to Indian Territory from Paris, France.
Foucart created Brooks Opera House, Guthrie, OK.
This article from the Muskogee Phoenix says that the Hinton Theatre was built in 1905, was renamed the Orpheum in 1920. It doesn't give the year the name Ritz was adopted, but it must have been by 1929, as the article says that Procter and Marsh, who renamed the house after taking it over and remodeling, introduced talking pictures at the Ritz. The name Ritz was definitely in use by February, 1930, when it was mentioned in a newspaper item.
The house was still called the Orpheum at least as late as January, 1928, when a production of Phillip Duning and George Abbott's play Broadway was mounted there by the authors. The Library of Congress has a copy of the program for the production, but it hasn't been digitized.
Joe Vogel
The 1929 edition of The Film Daily Yearbook included the Ritz in Muskogee in its list of new theaters for 1928, so that must be the year the name was changed.
_
Click on any face of the cube to see that picture. Click the picture to return to the cube.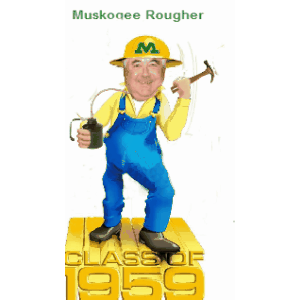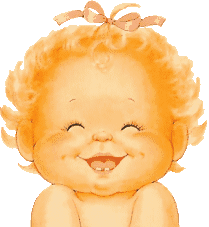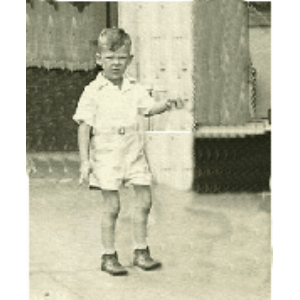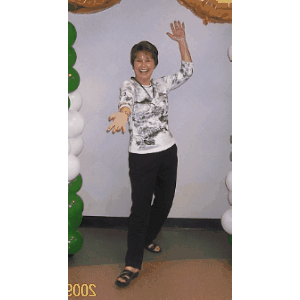 This music box is a work in progress.
===========
Hot Myspace Generators
==============
Myspace Generators & Toys
======================================
==========================================
Can you find the entrance to Honor Heights?
How about the little covered pavillion at the top of the waterfall, lots
went on here.
After I sold my business in 94, I was not doing much, but working in my
yard, when a friend of mine told me the public library was looking for a
caretaker to take care of the yard and keep the inside looking good, janitor
more or less. It is right downtown Enid and covers a half block. I sold myself
to them, although I had no professional experience.
The yard was massive and run over with weeds. Any existing flower beds
had more grass in them than the yard, but it was a landscapers dream. I had
my own budget which was a good size.
I spent 4 yrs. there doing my thing. It was the best job I ever had.
The city does not pay much, but I would have done it for free. But, I realized
I needed a real job again to stay afloat.
Paul
1957 Sandwich Menu from Woolworths....

I wondered who to send this to - who would actually remember Woolworth's and eating at a Woolworth's.
It is a good memory. Isn't it fun just to receive an e-mail that doesn't make you crazy but just brings back good memories?

1957 sandwich menu from Woolworth's....
our generation's fast food.

If any of you have a doubt about what we kids paid for a coke and a sandwich at Woolworths in the 1950's, here's proof of the era we lived in........
from Fantley
Myspace Fun Flash Comments
***************************&*&
Our Friends Are a Very Important Part of Our Lives, Treasure the Tears, Treasure the Laughter, But Most Importantly, Treasure the Memories
Click the following website in blue for
Red Skelton's preformance of 'The Pledge of Allegiance'
http://objflicks.com/Pledge.htm
sdsdsdsdsdsdsdsdsdsdsdsdsdsdsd
THINGS THEY SAID IN 1959
(1) "I'll tell you one thing, if things keep going the way they are, it's going to be impossible to buy a week's groceries for $20."
(2) "Have you seen the new cars coming out next year? It won't be long before $5000 will only buy a used one."
(3) "If cigarettes keep going up in price, I'm going to quit. A Quarter a pack is ridiculous."
(4) "Did you hear the post office is thinking about charging a dime just to mail a letter?"
(5) "The Government is wanting to get its hands on everything. Pretty soon it's going to be impossible to run a family business or farm."
(6) "If they raise the minimum wage to $1, nobody will be able to hire outside help at the store."
(7) "When I first started driving, who would have thought gas would Someday cost 50 cents a gallon. Guess we'd be better off leaving the car in the garage."
(8) "Kids today are impossible. Those duck tail hair cuts make it impossible to stay groomed. Next thing you know, boys will be wearing their hair as long as the girls."
(9) "Also, their music drives me wild. This 'Rock Around The Clock' thing is nothing but racket."
(10) "I'm afraid to send my kids to the movies any more. Ever since they let Clark Gable get by with saying 'damn' in 'Gone With The Wind,' it seems every movie has a 'hell' or a 'damn' in it."
(11) "Also, it won't be long until couples are sleeping in the same bed in the movies. What is this world coming to?"
(12) "Marilyn Monroe is now showing her bra and panties, so apparently there are no standards anymore."
(13) "Pretty soon you won't be able to buy a good 10 cent cigar."
(14) "I read the other day where some scientist thinks it's possible to put a man on the moon by the end of the of the century. They even have some fellows they call astronauts preparing for it down in Texas."
(15) "Did you see where some baseball player just signed a contract for $75,000 a year just to play ball? It wouldn't surprise me if someday they'll be making more than the president."
(16) "Do you suppose television will ever reach our part of the country?"
(17) "I never thought I'd see the day all our kitchen appliances would be electric. They are even making electric typewriters now."
(18) "It's too bad things are so tough nowadays. I see where a few married women are having to work to make ends meet."
(19) "It won't be long before young couples are going to have to hire someone to watch their kids so they can both work."
(20) "Marriage doesn't mean a thing any more, those Hollywood stars seem to be getting divorced at the drop of a hat."
(21) "I'll tell you one thing. If my kid ever talks back to me, they won't be able to sit down for a week."
(22) "Did you know the new church in town is allowing women to wear slacks to their service?"
(23) "Next thing you know is, the government will start paying us not to grow crops."
(24) "I'm just afraid the Volkswagen car is going to open the door to a whole lot of foreign business."
(25) "Thank goodness I won't live to see the day when the Government takes half our income in taxes. I sometimes wonder if we are electing the best people to Congress."
(26) "Why in the world would you want to send your daughter to college? Isn't she going to get married? It would be different if she could be a doctor or a lawyer."
(27) "I just hate to see the young people smoking. As I tell my kids, 'Don't take a cigarette from ANYONE. You never know what might be in it.'"
(28) "The drive-in restaurant is convenient in nice weather, but I seriously doubt they will ever catch on."
(29) "There is no sense going to Lincoln or Omaha anymore for a weekend. It costs nearly $15 a night to stay in a hotel."
(30) "No one can afford to be sick any more, $35 a day in the hospital is too rich for my blood."
(31) "If a few idiots want to risk their necks flying across the country that's fine, but nothing will ever replace trains."
(32) "I don't know about you but if they raise the price of coffee to 15 cents a cup, I'll just have to drink mine at home."
(33) "If they think I'll pay 50 cents for a hair cut, forget it. I'll have my wife learn to cut hair."
(34) "We won't be going out much any more. Our baby sitter informed us she wants 50 cents an hour. Kids think money grows on trees."
(35) "Cars which dim their lights by sensors, automatic transmissions, and who knows what else? Pretty soon they will drive themselves."
XXXXXXXXXXXXXXXXXXXXXXXXXXXXXXXXXXXXXXXXXXXXXXXXXXXXXXXXXXXX