St John's College Nassau


Class Of 1978
WELCOME TO
ST. JOHN'S COLLEGE
(Nassau, Bahamas)
CLASS OF 1978 WEBSITE
(Our cyber home)
GREEN GIANTS REUNITING
A TRUE BLEND OF HEARTS
A Glorious day indeed!(10/26/2008)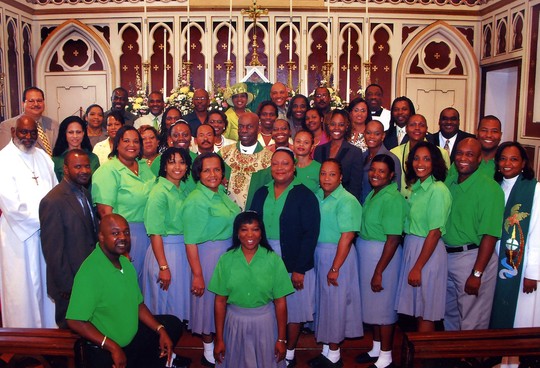 At Mass Wearing Beenies too!!!!
Visiting St. Agnes
(Classmates) Archdeacon Cornell Moss, Rev. Marie Roach and Maestro Adrian Archer along with Canon Warren Rolle made the day even more historical.
To hear audio clips from our 30th anniversary reunion service, click on the link below
http://sjc-1978-classreunion.podomatic.com/
Some Old, Old scholars in the new school (10/23/2008)
ANNOUNCEMENTS
From: Andrew albury <andrew_c_a_albury@hotmail.com>
Date: Thu, Sep 4, 2014 at 2:53 AM
Subject: SJC National Alumni Association September Meeting
To: All SJC Alumni
We continue on with our meetings to the formation of a Saint Johns College National Alumni Association.

Our next meeting is scheduled for Friday, September 12, 2014 @ 7:00p.m.@ Saint John's College High School.

To be discussed are the following:
1. Update of Freeport, Grand Bahama Fun weekend Trip ----October 24-26, 2014

2. Report & Promotion of SJC Alumni T-Shirts------Class of 72'

3. Class Report status to-date

4. Proposal for the Introduction of a 2014-2015 Activities & Events Schedule


School Song
For those of you who don't remember the school's song here it is.
Remember it becasue you will have to sing it often going forward.
We're a true blend of hearts with one common goal
A goal that demands the fulfillment of soul
Souls ever searching out knowledge to gain
And to learn God's contrivances, not without pain
True scholarly spirit ascends from this base
A staunch realization we all have to face

So come forth all you scholars, you old ones and new
Boast proudly the school that was founded by you
Join hands in support of this structure you built
You nurture thru heartaches and give what you wilt
Sing loudly its praises and lend it your aid
Saint John's must ne'er die
Nor its name ever fade
We are still missing a lot of the class. If you know someone who has not yet contacted us please get them involved.
Percentage Of Active Classmates **: 65%

| | | | | |
| --- | --- | --- | --- | --- |
| A: | | 77 | | Active |
| B: | | 42 | | Inactive |
Percentage Of Active Classmates Who Have Added Photos: 58%

| | | | | |
| --- | --- | --- | --- | --- |
| A: | | 45 | | Photos |
| B: | | 32 | | No Photos |
We're doing great Green Giants.

By the way, between you and our SJC friends

we've had almost 2,500 hits!

Hip...Hip...Hip... Hooray!