Ursuline Academy
Class of 1989
Welcome to the Ursuline Academy Class Of 1989 Web Site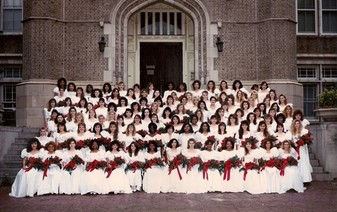 If it is your first time to the web site, please click on classmate profile in the menu. Look for your name and then create your profile*. You can update your contact information, share memories, photos and videos of yourself on your profile page.
*By checking the appropriate boxes on your profile page, you have the option of keeping your profile private unless a classmate is logged into the website.
If you are a registered classmate, welcome back! Enjoy looking at the profiles of old friends BUT don't forget to add/update your own photos and information!
Check back often as classmates will continue to post new/updated photos and our site will continue to grow over time.
-Karen Mackey and Stacy Elyse Peloquin Jones, Co-chairs of the Class of 1989