Newport Senior High School
Class Of 1989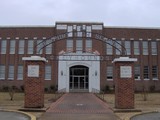 We are up and running again!
WELCOME BACK!
Welcome to the Newport Senior High Class Of 1989 web site. We are so glad that you found us!! This website is designed to help our classmates keep in touch a lot easier! Remember to register and update your information! 25 year class reunion is just around the corner!
If you are a visitor, we hope you enjoy our site! :)
NEWPORT HIGH SCHOOL 25th CLASS REUNION
OCTOBER 24 and 25, 2014
REGISTRATION IS DUE NOW!!!!
MONEY is due this week-August 28th!!
SEND IT IN THIS WEEK!!!
ANNOUNCEMENTS
Hello Class of 89! Hope all are having a great summer. We are attempting to get a head count for the class reunion to determine if we indeed have enough people to have a the full scale reunion. Please let us know either way if you plan on attending and send your money as soon as possible. Hope to see everyone there!
Below is the form that was mailed
NEWPORT HIGH SCHOOL
CLASS OF 1989
Dear Classmates~
We had such a great time at our 20th reunion~ why wait another 10 years?! Let's get together & get reacquainted & meet the families! We have a fun-filled weekend planned for October 24 & 25, 2014. Friday night we will go to the new & improved Greyhound stadium for the "Pink Out" game, in support of breast cancer awareness. Afterwards, we'll invade Bailey's Lounge to visit and catch up. Saturday-we'll have brunch at N.H.S. Cafeteria with our families. Afterwards we'll tour the school and hang out in the park. Saturday night we'll go to Newport Country Club for dinner and end our time together with dancing and photo booth fun!
The price of the weekend is $65/person. This price includes ticket to the football game; brunch on Saturday; a group photo taken by Natalie Curtner Photography, photo booth pictures and dinner on Saturday night. We are blocking of a group of rooms at Fortune Inn in Newport for the weekend. Enclosed is a reply card, an information sheet and t-shirt order form. Please return the reply card by July 1, 2014. This will give us an idea on how many to plan for. Money for the reunion activities, info sheet & t-shirt order needs to be in by August 15, 2014. Prices at the door will be $75/person Please send your information sheet and money to:
Class of 89
C/o Donna Stackhouse Simmons
P.O. Box 192
Newport, AR 72112
We are looking forward to seeing everyone! If you have any questions, you may contact:
David Burnette @ 870-219-2242
Mindy Washam Schultz @ 870-217-9271
Krista Youngblood Franks @ 870-217-1318
Joann Brown Crutcher @ 870-664-1652
Please register on our class website---
www.classcreator.com/Newport-AR
Check our Face book page for updates---
NHS Class of 1989 25th Class Reunion (2014)
***T-shirt preview will be on Face Book soon!!!!***
Thank you! Hope to see you in October!
Class of 89 Reunion Committee
David Burnette, Joann Brown Crutcher, Cindy Upton McCorkle, Robert Martin, Shannon Clark Bradley, Donna Bradley Toumajan, Robin Gregory Graeber, Christy Glasco Bridgeman, Phyllis Davis Stewart, Donna Stackhouse Simmons, Janaga Dilday Trotter, Mindy Washam Schultz & Krista Youngblood Franks
Name

Spouses Name

Children's Names & Ages

Grandchildren's Names & Ages

Contact Info

Occupation

What have you been doing the past 25 years?

Hobbies & Interests

Favorite High School Memory
------------------------------------------------------------------------------------------------------------
We will have t-shirts commemorating our reunion weekend. The price is $15 per shirt. Please put your size
& the quantity of shirts you would like. Please send your registration money in with this order.
Name ______________________________________________________________________________
Shirt Size ___________________________________________________________________________
# of shirts __________________________________________________________________________
Amount Enclosed __________________________________________________________________
UPCOMING BIRTHDAYS