McClymonds Senior High School

Class Of 1984 & Friends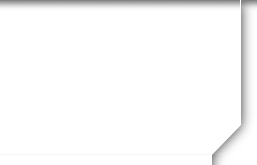 Tina Bridgett Hill
Profile Updated:
June 17, 2009
| | |
| --- | --- |
| Residing In: | Fairfield, CA USA |
| | |
| --- | --- |
| Occupation: | Importer Wholesale Merchandise |
Children:
Kiana 25, Born Sept 14,1983
Tiffany 23, Born Feb 25,1986
Paul 22 , Born Mar 9,1987

My More…other Kids: Not Biological "Raised"
Shanika 24 (Niece/Daughter)
Pavianna 24(Niece/Daughter)
Anjahne 19 ( Niece/Daughter)
Deandre 18 (Nephew/Son)
Tamia 10 (Niece/Daughter)
Comments:
Wow... we are in our 40's and it is so hard to believe..... Where did the time go?, I still feel 17. I look forward to our 25th Class Reunion.

The Older I get, the more fabulous I feel. My life has taught me to appreciate every year. I have been an entrepreneur for the last 18 years, Had three successful Business.

I am also working on a few coffee table books, every once once in a while , I'll pull out my movie script I been working on for the last 10 years called "Myrtle Street", And attempt to write. But for the most part I enjoy my Grandson "Jordan" who keep me young. Other than that, I am Still Tina.

(I added more pictures of my family, My sister Gaytrice c/o 83' Passed and she had 3 kids, My Cousin Tanya c/o 83' passed and she had 3 kids,) I consider them all mines. My cousin Clifton c/o 83' Passed. His wife Rocky did an amazing job raising his 4 kids. I included this information cause I see classmates who asked about my sister or cousin, And when I tell them they passed away,It so hard for them to believe, So I included pictures of my Cousins & Sister Kids. For thoses classmates who remember my family from St Patrick, Prescott, Clawson, Foster, Mack.
School Story:
Hmmmm. where do I start?, I could write a book on school stories. I do miss hanging out in the halls, miss The drippy jerry Curls hahaha, My favorite Art Teacher Mr Herb, I really miss catching that crazy " 88 School " Bus after school. High school was amazing and I enjoyed every minute of it..Hopefully I will see all you guys at the reunion.
What would we be surprised to know about you?
To this day, I will not watch the exorcist movie with Linda Blair. I seen it in in 1973 and it scared the hell out of me I was 8 years old, and that movie still effect me.... ( You know I didn't know how to nswer that question, but when I read the question to my family.... They all said , tell them you are scared of the exorcist?) LOL
How did you locate this reunion web site?
Other
Who referred you? Myself.. Creator of Web Site