Kubasaki High School

Class Of 2001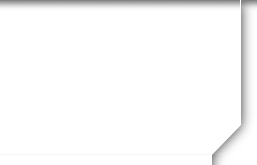 Links & FAQs
Links

Listed below are some links to check out if you are looking for other Kubasaki sites or Kubasaki and Okinawa garb.
1. Kubasaki High School Class of 2001 Social Networks pages:
2. KHS Alumni Association Official Site:
3. Shirts, mugs, magnets etc from CafePress.com
If you know of any other sites that other classmates might like to visit, please send us a link to the site.
Site FAQs
This is my first visit to the site. How do I create an account and log in? Please click here for instructions on creating an account.
Who will be able to access my profile informaton? You can choose whether your profile is publicly viewable on the website (this would make your profile viewable to anyone who visits the site) or restricted to registered classmates only. If restricted, search engines and the general public will be blocked from accessing your profile page; a site password will be required to access it. You can also choose whether or not your mailing address and phone number are displayed. If you choose not to have them displayed, only the City and State where you live will be listed. Click on the "Edit Your Profile" link under the Member Functions menu in the side column, then scroll down to the bottom of the page to check or uncheck the box to note your preference.
I forgot my login information and/or password. What should I do? Please click here for instructions on resetting your password/accessing your login ID.
Do the public or other classmates have access to my email address? No. To protect your privacy, your email address is stored within the website, so this website can send you notification of a message. If you decide to give your email address to someone, that's your choice, but they won't be able to get it from us or anywhere on the site.
Why are some pages locked or require a password to access? The locked pages contain pictures, programs and documents relevant to the Kubasaki Class of 2001. Once you have registered and created a profile for yourself, you will be able to access those pages, but only after keying in your site log-in information.
Does Class Creator rent, sell, or in any way profit from having our names, addresses and personal information? How does it make its money? No. Class Creator does not rent or sell any classmate information. Nor do they engage in any marketing or solicitation to people registered on the site. All personal contact information is held strictly confidential and is only seen by the reunion committee. Class Creator does not sell advertising on the website, display banner ads or pop-up windows. Class Creator does sell domain name registrations at various rates. We have not purchased a domain yet, but hope to in the future to make the site easier to remember!
What if my question is not answered on this page or I need to get in touch with someone from the site? Click on the "Contact Us" link at the top of the page. You will be taken to an email form. Type your message or question in the space provided and click the "Submit" button. The message will be sent to our site administrator. The site administrator will reply to your question as soon as possible.
How can I listen to the music while I navigate the website? Once I leave the page that it's on, it stops playing. Go to the page that the music player is on and hit the pause button underneath the album cover. Click on the button that says POP OUT PLAYER. The player will open in another window, allowing you to listen to the playlist while you move around the website. Please note that there are different playlists on different pages, so if you pop out the player and go to another page with music, you will have an overlap.

Simply click the pause button to stop the second player. Also, please note that the auto shuffle feature does not work in the POP OUT PLAYER.

How do I use the Dragons Lair (message forums)? In order to access the Dragons Lair, you MUST be logged into the site. After you login, click on the Dragons Lair link at the top of the screen. Click on the General Discussion link; this will take you into the lair. You will see the different topics being discussed listed on the left. [If you are a member of the reunion committee, you have been provided the password to the Reunion Committee forum. Click on the Reunion Committe link and you will be prompted to provide that password. Click "Continue" once you've keyed it in.] Click on the link in the Title column to read the posts for that topic.
FOR INSTRUCTIONS ON HOW TO POST A MESSAGE IN THE LAIR, PLEASE ACCESS THE GENERAL DISCUSSION FORUM AND CLICK ON THE "GETTING STARTED" LINK.
Why am I required to log in to view some pages? In order to keep certain items/topics on the site private from anyone that isn't a classmate (and internet search engines), certain pages of the site a password protected. In order to view those pages, you MUST login to the site, at which time, you will be able to view those pages.
Reunion FAQs

Can I bring my spouse/partner?

Absolutely!

We would love to see your significant other at the reunion. Just be sure to purchase an admission ticket for them when you buy your own!

What should I wear?

We recommend casual chic; dress pants with a dress shirt for both guys and girls.
How will I be able to buy tickets? Tickets will be available to purchase at a later date. You will be able to purchase them buyRSVPing/ordering them through this site, and then sending payment via mail in the form of a check or money order. All tickets will be mailed to you once payment is received and processed. Please allow 1-2 weeks for processing and mailing. You will receive an email letting you know when your ticket has been mailed. Let us know if you don't receive your ticket within that timeframe.
When will I receive my reunion tickets? Once tickets go on sale, you can expect to receive your paper tickets in the mail within approximately two weeks.

Make sure that the mailing address the committee has on file for you is current!

Please check back later for more ticket sales information.

Will I need to show my ticket to get into the party?

Yes, however, for those of you who forget or lose your tickets or just want to keep it as a memento, there will be a list of those who have paid for tickets at the door.

All paid participants will have an icon by their name (once they RSVP) on the Classmate Profiles page.

Make sure that the icon reflects on that page; if the icon is missing, contact the website administrator.
Can I purchase tickets at the door?

At this time, that has not been decided. If you are sure that you want to attend, make sure to buy your tickets in advance to ensure admission (and the lower price). By purchasing your ticket in advance, this will allow the committee to purchase gifts/prizes etc in adequate quantities.
Will there be rooms available at the hotel where the reunion will be? At this time, the hotel we will be renting the ballroom from has not been decided upon. An email will be sent out to those who are registered when the location has been chosen so that you will have reservation information.
Will I be able to buy my ticket right before the reunion and pay the price that tickets are currently being sold for on the website? No. Ticket prices will vary depending on how far in advance they are purchased. Any tickets sold at the door will cost a higher amount in order to cover any additional fees charged to us by the venue for food, drinks etc. Please check back for updates. Also, please note that emails will be sent out in regards to topics such as this one.
Don't see your answer here, click here to send us a message.
Our Senior Hill Group Photo