Kubasaki High School

Class Of 2001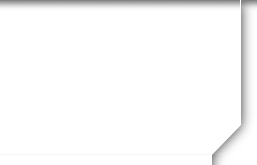 Jameelah Johnston Arcila
Profile Updated:
May 12, 2009
| | |
| --- | --- |
| Occupation | Courseware Editor, Training & Consulting |
Children
Alexander, 2003
Anna, 2008
Are you married? If so, when is your anniversary?
Yes November 6 2006
What colleges have you attended? What degrees have you earned?
University of California at Santa Cruz, Literature
What is your most memorable moment from Kubasaki?
Choir
Do you own a business? If so, what is the nature of the business?
No
Do you have any pets? If so, how many and what kind?
No
What do you miss most about Okinawa?
Ocean
Where have you lived since high school?
California, Germany
Tell us about yourself; what have you been up to since graduation? (Regardless of how famous you are please keep this to 200 words or less!)
University, kids, work
Where you referred to this website by a classmate? If so, who told you about us?
No
Are you interested in attending our 10 year reunion? (This is NOT a RSVP!)
No
Are you interested in having a small, informal get together (like bowling) the evening before the reunion?
No
Are you interested in having a brunch the morning after the reunion, before everyone heads for home?
No
Did you ever participate in the Summer Hire Program? If so, where did you work?
Yes; I worked at Kadena Marina
Would you like to be part of the reunion planning committee? We would love to have you, even if you can only help with little things.
No