Western Heights

High School




Class Of 1980
Welcome to the Western Heights High Class Of 1980 web site. After many requests we have created this interactive site to help us keep up with each and everyone of you and to help us stay in touch in the future. If you find your name was mistakenly left off the classmates list or spelled incorrectly please email Jan McGee-Parks.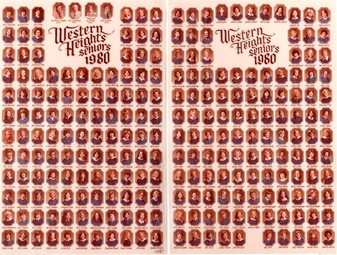 ***************
30 year reunion info.
(coming soon-watch for link page)

***************

Visit the webpages of:
WHHS Class of 1978
WHHS Class of 1979
WHHS Class of 1981
***************
ANNOUNCEMENTS
Hello Classmates,
I hope you all are having a great summer! Here in Oklahoma we have had a pretty mild summer so far. I have a feeling that might be coming to an end. It seems to me this summer has just flown by. My husbands garden is thriving with all the rain we have had recently. I have already been canning pickles! I hope each of you has time to do the things you love best this summer. Well I'm off to sit on the patio and watch the lightening bugs! Have a safe and fun summer!!!
Kim Cobb
Michelle Smith Sparks
HELLO EVERYONE.. THERE WILL BE A MULTI YEAR CLASS REUNION THIS YEAR..
THE 35 DIDNT HAPPEN SO THIS WILL BE A GREAT CHANCE TO SEE EVERYONE .. TIME IS RUNNINGOUT AND WE NEED TO ALL GET TOGETHER..
MEETING THIS UPCOMING WEEKEND FOR DETAILS.. BE SURE AND CHECK BACK..
PLEASE CHECK YOUR PROFILE TO MAKE SURE ALL IS UP TO DATE.. THANKS..BILLY HODGE