Western Heights

High School




Class Of 1980
Welcome to the Western Heights High Class Of 1980 web site. After many requests we have created this interactive site to help us keep up with each and everyone of you and to help us stay in touch in the future. If you find your name was mistakenly left off the classmates list or spelled incorrectly please email Jan McGee-Parks.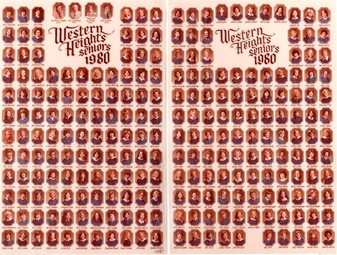 ***************
30 year reunion info.
(coming soon-watch for link page)

***************

Visit the webpages of:
WHHS Class of 1978
WHHS Class of 1979
WHHS Class of 1981
***************
ANNOUNCEMENTS
Happy 2018! Hoping that everyone is doing well and all survived the holidays. Is it just me or does time just continue to fly by? Well here's looking forward to spring time when we can get back outside and enjoy the beautiful colors and warmer weather and hoping that 2018 brings great happiness and good health to everyone!
Michelle Smith Sparks
Kim Grant