Osseo Senior High School
Class of 1975
What's next Wednesday?
Kevin and James' benefit performance at Osseo High's Auditorium.
Where do I get tickets? Click on the link below.
https://www.eventbrite.com/e/kevin-kling-james-hersch-home-again-tickets-35973522775?aff=eac2/
Let's show our support and do everything we can to sell this performance out!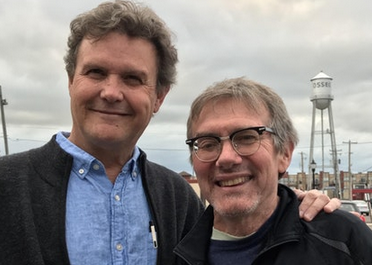 Wednesday, September 6th, 7:00 p.m.
---
There will be another Hall of Fame inductees ceremony at the September 8, Osseo football game. The 2017 inductees are: Mike Ach, Heather Anderson, Bob Coughlin, Stewart Cramer, Katherine Krambeer, Trent Klatt, Phil Mann, Alissa Ochs, Ken Smith and coach Theanna Winkleman Grivna (our own Coach Wink!).
Check out local Channel 12 coverage from last year's ceremony.