Pasco Senior High School

Class Of 1971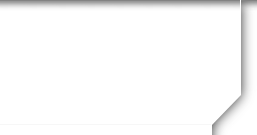 WHO'S ONLINE NOW
No registered users are online right now.
WHERE ARE
THEY NOW
WHERE WE LIVE
Who lives where - click links below to find out.

1 lives in Arizona
2 live in California
2 live in Florida
2 live in Georgia
1 lives in Maryland
5 live in Oregon
1 lives in Tennessee
68 live in Washington
2 live in Alberta
1 lives in Guatemala
1 lives in Sweden
297 location unknown



Show Classmates on map
UPCOMING BIRTHDAYS
MISSING CLASSMATES
Know the email address of a missing Classmate? Click here to contact them!
The Official Reunion Is History
But... this site is just beginning. Stay tuned to see pictures, etc. from the reunion as well as announcements on upcoming events. This is also just a great place to stay in touch with your classmates from Pasco High. Keep coming back and keep contributing!
More coming soon! Click to see gallery
Pictures Coming In
We've started a photo gallery for the Reunion Dinner pictures. So far, it's only a few pictures, but it's a start! Click on 40th Reunion Photos over there on the left to view the gallery. You can upload pictures yourself directly to the gallery or contact us if you would like some friendly assistance!!!
Sign Up
Log in, create an account, leave messages, upload pictures. Most importantly, spread the word! The reunion is happening sooner than you think, so speed is critical. Your loyal site administrator has procrastinated long enough. Let's try to contact every classmate from 71. If you or someone you know went to Pasco High, let's find them. Send any tips on missing classmates here or contact one of the site administrators here. You can also send missing classmate info using the handy "Missing Classmates" box on the right-hand side of your screen.
If you are new, your first step to sharing is creating your profile so click on the Classmate Profiles link to start the process.
If you are returning, please look around as there are always changes taking place in your classmate's profiles and other links.
ANNOUNCEMENTS
Yearbook Pictures Done!
Finally got all 400+ individual yearbook pictures scanned, clipped, and uploaded! That took a little longer than expected... See them under Classmate Profiles.
It wasn't easy!
We Need Stories, Pictures!
If you can remember anything from high school (I know, it's been 40 years!) please consider posting your remembrances here in the Announcements or one of the user forums. The more the merrier. If you have photos from back then and need to have them scanned for uploading, feel free to contact us and your ever diligent site administrators will help get the pictures digitized and uploaded
Not A Member of the Class of 71?
No problem! Just contact us and we will add you to the list and you can then join in the fun. Everyone is invited and encouraged to contact classmates, teachers, janitors, whatever from other years.
Song Sung By Robin Stilwell Miller
Hi,
This is the song I sang Saturday night. It's title is How You Live sung by Point of Grace. The lyrics are:
Wake up to the sunlight with your windows open
Don't hold in your anger or leave words unspoken
Wear your red dress, use your good dishes
Make a big mess and make lots of wishes
And have what you want but want what you have
And don't spend your life looking back

Chorus: Turn up the music, turn it up loud
Take a few chances and let it all out
'cause you won't regret it
Looking back from where you have been
'Cause it's not who you knew and it's not what you did
It's how you live

So go to the ballgames and go to the ballet
And go see your folks more than just on the holidays
Kiss all your children, dance with your wife
Tell your husband you love him every night
Don't run from the truth 'cause you can't get away
Just face it and you'll be okay

Chorus

Oh, wherever you are and wherever you've been
Now is the time to begin
so give to the needy, and pray for the grieving
Even when you don't think that you can
'Cause all that you do is bound to come back to you
So think of your fellow man
And make peace with God and make peace with yourself
'Cause in the end, there's nobody else

Chorus
Did You Know?
You can click on Show Yearbook Photo in Classmate Profiles to see classmates' yearbook pictures.