Reunion Web Coach
Taking Class Reunion Websites to New Heights
* An asterisk in front of a link indicates a page that is viewable only by registered Friends of the Coach. Registered users, click on your name on the Friends of the Coach page to log-in. To register, Click Here
This website uses pop-out windows to display some content; never advertising or mal-ware. Adobe Flash Player is also required to view some content.
Ready for a Great Reunion?

Over 14,000 high school classes are using Class Creator's innovative service to create and manage their class reunion. Hundreds of individuals have also found that the service gives them the ability to create websites for their alumni association, family reunion, military organization and other membership-based groups.
If you're not already a client of Class Creator, take a tour of what they offer by visiting ClassCreator.com. You can even build a website on a free 7-day trial to see how the system works.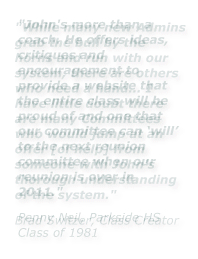 Class Creator provides all the technical tools you need to create web content such as copy and images and to arrange the data from your organization to generate a user-friendly website. A help forum is available for administrators and most questions are answered within hours.
Reunion Web Coach offers personalized services to those individuals and organizations looking for additional assistance to build content-rich, attractive and interactive websites for their class reunions. Our goal is to take your class reunion site to new heights that will increase the attendance at your next reunion.

The Reunion Web Coach brings decades of professional copy writing, editing, graphic design and website management to your project. He'll personally see you off to a great start and provide one-on-one coaching on the Class Creator features. Please review our client comments about the kinds of help we gave them by visiting the Meet The Coach page and review the services we offer on Coaching Services. Our services usually include six months of assistance—by the end of which you'll be familiar with and comfortable using all of the tools available to Class Creator site administrators.
Note: Links with an asterisk (*) are viewable only by registered Friends of the Coach. Click Here to learn more about joining.
---
What is Reunion Web Coach?
The primary goal of Reunion Web Coach is to help those planning a class reunion to quickly launch their site by drawing on the professional experiences of John Chidester, the Reunion Web Coach. See Meet The Coach.
To join this website, Go to "Friends of the Coach" and click on one of the numbered positions at the beginning of the list "1 New Member 1 (Click Here to Join)" repace the "name fields with your first, last and married names and complete the information for your profile. We review and accept all new members within 24 hours. You won't have access to the pages with Asterisks until you have been accepted.
Typically, RWC will create content, edit and arrange information for a new client, locate and place images appropriate to their site and help install and set-up the various Class Creator features.
We offer a six-month service contract to new users. Most of our work is done during the first 30 to 90 days and during the remaining months, we will be standing by to assist as new content and features are added at the direction of the Class Creator user.
We can serve as your webmaster and suggest, locate and install content appropriate to your class and the goals of the your website. We can be your copy writer and/or editor. We can prepare monthly reports on website usage incorporating and expanding on the statistics provided through the regular reports. Our clients always maintain full control over their websites and pre-approve every post or feature we add to their website acting as an authorized Admin. Request A Quote
What is the relationship between Reunion Web Coach and Class Creator?
Reunion Web Coach (RWC) and Class Creator (CC) are independent business entities. ReunionWebCoach.com provides fee-based custom services and assistance to users of Class Creator. We do not compete with Class Creator, we complement and supplement the services they offer to their users. To use RWC services, you must have a Class Creator website. We can help you set up a Class Creator website.
Posted 09-29-2011
---
Use your Class Members' Memories to Decorate for your Reunion
Why not decorate your reunion with the memories of your class members? Use a questionnaire to collect their memories including the cars they drove, the places they hung-out at, their best friends, the houses they lived in, their favorite teachers, subjects and more.

Locate images from your archives or on the Internet and using PowerPoint or another graphic design program, create a collage. You can then convert this to a JPG and display it on your website, project it as a slide show at your reunion or print it as a large scale banner to hang at the reunion.

Step-by-Step instructions are viewable to Friends of the Coach in The Locker Room.

Click on the image to view a full size view of the Memories Blackboard in a pop out window.

Posted 04-03-2011
---

Wrapping Text Around Images
It's easy to make text flow around an image on your website.
1. Enter the block of copy, specify the font and type size using the Editor Strip.
2. Click at the beginning of any paragraph. This determines where the image will be placed.

3. Click on the image icon and either locate an image to upload or select an image from the File Vault.
4. Adjust the size of the image—choose either the width OR the height and the other will be set proportionately.
5. If you want a black outline around the image, enter a number to indicate how thick the Border will be (in pixels).
6. Set the HSpace to 5 or 6. (This sets the number of pixels separating the text from the image. You can also adjust the VSpace, but I seldom do.)

7. Choose "Left" or "Right" from the drop down "Align" list. This determines on which side of the text block the image will appear.
8. Click on "OK" and then "Save".
You can move the image up and down by clicking and holding on image and slilding the 'insertion point' of the mouse to the beginning of any paragraph. (The insertion point will be at the end of your mouse pointer underneath the image.)
Photograph above of Winter at Mingus Mountain © John Chidester 2011.
Posted 02-25-2011
---
How to include a PDF in Email The Class
Sending emails to your class members through the "Email The Class" function allows you to include images within the body of the email and it allows you to link to specific pages within your website -- or anywhere on the Internet.

However you can't "attach" a document such as a PDF (Portable Document File) to an email sent through the Email The Class tool. Instead you can include a link to the PDF:

Here's the step-by-step process for including a link to a PDF within your email:

While your email is open...
1. Type the words that you'll use as the clickable link "Download PDF" for example
2. Select those words
3. Click on the link (globe/chain) icon
4. When the pop-up opens, click on FILE VAULT
5A. If the PDF is already in the File Vault, select it and click on the "Insert" button that appears
5B. if the file is NOT in the File Vault, click on the BROWSE button to locate the PDF file on your computer and then click on the "Upload" button to upload it.
6. Now add the root URL of your website in front of the link shown:

The link to your file vault item will start with "/000..." You'll need to type the root URL of your site in front of the first slash http://www.mywebsitename.com

The link should now be completed - Save your email and test it.
Posted 03-04-2011
---
Recovering lost data from an edited page
If it hasn't happened to you yet -- it will. You're working on editing a page and either intentionally or accidently delete a paragraph or an image. But you later decide you could have used that information on another page.

Here's a post that will take you step-by-step through the simple process of recovering that 'lost' information. Click on The Locker Room The Locker Room is available for registered Friends of the Coach. Free to join, free to use. How to Join Friends of the Coach.
Posted 03-31-2011
---
Sharing, Collecting and Storing Files with Dropbox
Imagine that you've got a lot of class members who have photos from back in your high school days. You could ask them all to email them to you. That means you'll need to save them all and sort them before you upload them into a Gallery.
Or you could provide your class members with the URL to a site where they can simply drag those pictures into an online folder from which you could link to these files in your Dropbox folder and display them on your Class Creator site—without it counting as part of your File Vault storage.
Dropbox makes it easy to share, collect and store all kinds of files including images, audio, video, HTML, Word, Excel or an Acrobat (PDF) file. Each document stored in your Dropbox has a unique URL that's easy to capture. You can even edit files that are stored in your Dropbox using the software on your computer.
Dropbox provides an entry-level "Basic" service that gives each new user 2 GB of free online storage. Each user has "public" and "private" folders. As the folder names imply, you alone can see the contents in the private folder. Others can see an item in your public folder ONLY IF you provide them with a link to that item.
If you need more than 2 GB of storage, Dropbox offers 50GB of space for $9.99 a month or $99 a year. 100GB of Dropbox storage is $19.99 a month or $199 a year.
If you use multiple computers or have smart phone, you can install the Dropbox application on each and always have access to those files from any location. Dropbox is an especially effective way to share large files -- ones that might be blocked by an ISP that limits email attachment sizes.
Dropbox also has a program which rewards those who recommend the service. For each referral who opens a new Dropbox account, you and the new user will get an extra 250MB of storage. You can earn up to a total of 8 GB in this way.
The Reunion Web Coach recommends Drop Box. Fair notice: Clicking on this DROPBOX link will give you 2.25 GB (instead of 2 GB) if you set up an account and the Reunion Web Coach will gain 250 MB of storage on our account. We'd recommend the Dropbox program even if we didn't benefit from recommending it. Link opens in a new window.
Posted 02-07-2011
---
What Would You Like to Learn More About?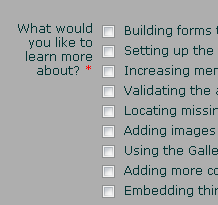 Help the Reunion Web Coach decide what kinds of articles and guides to prepare to help you in your role as Administrator of your Class Creator website. Take a poll and check off the things you'd like to learn more about. CLICK HERE
Posted 02-05-2011
---
Promote the 7 Ways Your Site Can Reconnect Old Friends:
Undoubtedly the #1 deciding factor in whether a specific class member will attend your next reunion is the answer to their spoken or unspoken question "Are any of my old friends going to be there?"

The Class Creator system gives administrators up to seven different ways to enable their class members to reconnect. It's fair to say that if your members can reconnect before the reunion begins, more friends will choose attend.

But you can't just turn on the appropriate tools; you've also got to promote them and instruct site members on how to use the various tools.

Start with a list. If you are using the Message Forum, you can create your promotional list in the "Welcome Message" text area. Then promote the "7 ways" on your home page or in an announcement. Each time you Email The Class, include a link to the page that includes your "7 Ways to Reconnect" information.

There's also an 8th Way to reconnect -- the Private Forum for your reunion committee. Like most page links you can edit the name of the feature/page. This one is called the "Reunion Team Forum." It works like the Classmate Forums, but access is limited only to those to whom you give 'Admin Access'. Only the Root Admin can see the link originally labeled "Admin Forums" in the "Admin Functions" links. Clicking on this link will bring up a screen to turn on this function and to rename it. CLICK HERE to view This link will appear under "Admin Functions" for those given the proper Admin Access. Individuals are granted specific Admin functions when the Root Admin uses "Manage Classmates" and edits their individual details section. (Only Root Admins can grant Admin access to others.)

Click the large image to view the page with the full text of this feature as prepared for PortHuronHighSchool.info. The page will open in a new window/tab. Close the window to return to this page.

Posted 01-11-2011 Updated 01-16-2011

---
Class Creator Watch
The ReunionWebCoach.com website has been reorganized with all the posts regarding the most recent changes to the Class Creator system now listed under the link "Class Creator Watch." The latest features will be posted as announcements on our home page and after 30-60 days will be moved to the Class Creator Watch page.
Currently archived topics:
Updated 03-04-2011

---
Are Your Emails Being Received and Read?
When you use the Email The Class admin function, you will automatically receive bounce-back reports for each email that is sent out but is not delivered. It starts with a notice in the upper right corner of the home page. Only you and other admins with specific admin rights can see this notice.
Clicking on the notice will take you to a table that lists each of the bouncebacks and by clicking on each, you'll learn why that specific email bounced.
Usually the actual reason is found at the very bottom of the displayed information. Sometimes, the mailbox is full, sometimes the account is inactive, for others the account might not be found.
Read the complete article on the Coach's Blackboard - available to Friends of the Coach. Registration is free, click here for instructions.
More about bouncebacks on Class Creator's FAQ CLICK HERE Scroll down to #11. Link opens in a new window.
Posted 01-03-2011

---
Use Asterisk to ID Pages for Registered Users Only
We've looked at many Class Creator sites and, like this site, most have at least a few pages that are viewable only by registered members who are logged in. Holding back special content is intended to either protect privacy or create enough interest in the visitor so he or she will register.
New visitors may find it frustrating to click on link after link only to be taken to the same "You have reached a password protected page..." with the sign-in or sign-up forms which are foreign to them.
Class Creator admins might consider identifying which links are available to all and which links are for registered users only by adding an asterisk (*) before the names of those pages that require registration. (Link names can be edited when you Edit Pages; use the Gallery Creator to modify the link names for content pages created using this feature of Class Creator's toolbox.)
Click on the image at right to view a larger image with the suggested introductory note at the top of the home page in a pop-out window. Feel free to adapt this idea and copy to your own Class Creator website.
Updated02-08 -2011 Return to top of this page. *Website Comments
---
Displaying Very Large Images from your Website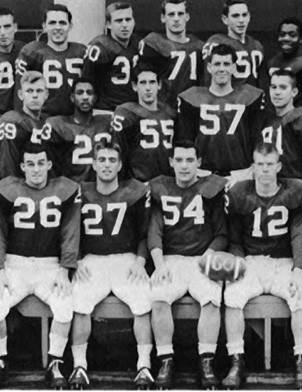 For exceptionally large images such as a photograph of all the class members who attended a past reunion or the complete football team, you'll want to display a picture large enough so that the faces can be seen.
Click on the picture at left to see one solution.
Some browsers block pop-up windows. You have the option to allow pop-ups site-by-site. If a pop-up picture did not appear, check your navigation bar at the top of the screen to allow pop-ups from ReunionWebCoach.com.

Learn the step-by-step process to create pop-ups, CLICK HERE
Link opens in a new window/tab.
Posted 12-04-2010
---
Creating A Link from Profile to Facebook

Some registered members of your class website may want to link to their Facebook page from within their profile.
Here's a post I made on our Facebook Group Page describing how to do that. Click on the picture at right to view the complete post in a pop-out window. Feel free to adapt the language to fit your situation.
You can also view our Port Huron High School Class of 1961 group page through this link: tinyurl.com/phhs-1961. This link opens in a new window.
Posted 11-18-2010
---
Join "Friends of the Coach"
As we build this new "Reunion Web Coach" website—using Class Creator's standard toolbox features—we'll offer tips and tactics for the "Friends of the Coach".
Join the huddle!
All Class Creator users are welcome to join us and receive free access to exclusive tips and strategies and receive periodic emails from the Reunion Web Coach.

Visit this link: Friends of the Coach, click on one of the "Make A Name For Yourself" links, change the wording to your name and complete the contact and profile information. It's a little different, but creating these "avatar" friends named "Make A Name For Yourself" allows for registration when you don't start with a list of class members.

Our profile collects your name, school name, and information related to your website, including your email. No other personal information is required. Only other registered "Friends" will be able to view your Reunion Web Coach profile information. Your phone and email will only be visible if you choose to allow that. We'll send you an email verification—usually within a few hours —so you can gain access to pages that require registration.

Updated 07-31-2010
---
Meet the Coach
John Chidester has 40+ years of experience in graphic design, photography, marketing, public relations and website creation and management. Retirement? He's giving it up to do what he wants—help others manage their Class Creator reunion websites. READ MORE
Posted 07-26-2010 Return to top of this page.
---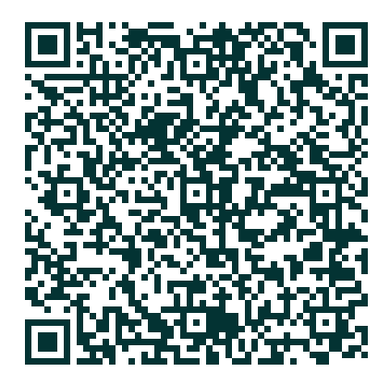 Copyright 2010 ReunionWebCoach.com. This website does not contain "freeware". Unless otherwise stated, the expressions of concepts and executions of ideas are copyrighted. Clients may use the items provided by ReunionWebCoach.com, but may not permit others to use use them. Please respect our intellectual property. Click on QR Code. Use your smart phone to capture our contact information from the pop-up.