Plainwell Class of 1968


Home of the Mighty Trojans
AMERICA! AMERICA!
"God shed His grace on thee
And crown thy good with brotherhood
From sea to shining sea!"
The seventh month is here
With lots of fun and cheer
Fireworks and hotdogs;
Fun for thirty-one days.
"This beautiful season of the Summer
Filled was the air with dreary and magical light;
And the landscape
Lay as if new created in all the freshness of childhood."
- Henry Wadsworth Longfellow
REMINDER:
Our 50th Class Reunion is fast approaching on August 10th. It is a going to be a fun-filled weekend of reminiscing with classmates.
The deadline to mail in your reservation is July 13th. We are getting excited to see all of you at the reunion. This will probably be our last "big" class reunion. So, hurry and get your reservations in. We don't want you to miss out on all the fun. If you have any questions, please call Kathy Atkins at (269) 685-8293 or Bonnie Hoffman at (269) 694-6059.
**SAVE THE DATE FOR THE 50th CLASS REUNION........
Our 50th Class Reunion is going to be on Friday, August 10, 2018 at Lake Doster Country Club. On Saturday, August 11th, the All School Reunion is honoring our class at a luncheon at PHS. It is being held in the high school cafeteria at 1 p.m. Then to finish off a great day, our Casual Get-together will be on Saturday night at Sheila Gregory Howard's home. On Sunday morning, we will meet for breakfast at a local restaurant.
This will certainly be a fun-filled weekend for all of our classmates.
A HAPPY BIRTHDAY TO:
Edie Baker DeNeau 07/01
Jim Collins 07/02
Randy Walcott 07/03
Jacquieline Kelly Eckert 07/13
Steve Sanders 07/13
Darwin Myland 07/15
Gail Parker Westerhof 07/16
Mark Jameson 07/18
Connie Brunner Simpson 07/19
Cozy into a hammock with your favorite summer cooler.
What a way to spend a summer day!
"Do what we can do, Summer will have its flies."
- Ralph Waldo Emerson
Ice cream in a bowl
Ice cream in a cone.
Ice cream any way I want
As long as it's my own.
Ice cream can be sticky.
Ice cream can be sweet.
Ice cream is delicious,
It's my favorite treat!
Important Days in July
July 4th: Independence Day
July 6th: National Fried Chicken Day
July 7th: National Strawberry Sundae Day
July 12th: Pecan Pie Day
July 15th: National Ice Cream Day
July 18th: National Hot Dog Day
National Blueberry Month
National Picnic Month
Enjoy Nature...
Dine Outdoors!
Have a Picnic!!
Life is like sailing. You can use any wind to go in any direction.....
A New Year 2018
05/07: The Class Reunion Committee members are:
Sheila, Jo, Kathy and Bonnie
04/06: If you are interested and would like to donate to the planting of a tree to honor our deceased classmates at Plainwell High School, please mail your donation to: Bonnie Mills Hoffman, 1014 Goodsell Street, Otsego, MI 49078.
If you have any questions, please call Bonnie at (269)694-6059 or Kathy Atkins at (269) 685-8293. Deadline for accepting donations is May 11th. We would like to plant the tree sometime in May.
Thank you very much.
03/20: I talked with Laurie, Assistant General Manager at Comfort Inn in Plainwell. She is reserving a block of rooms (8) the weekend of our class reunion. They will give a discount of 10%. If you are planning on staying there, let them know that you are part of the PHS class of 1968 when making your reservation. Their telephone number is:(269)685-9891. You have to make your reservation no later than June 24th for them to hold the eight rooms..
01/17: The Reunion Committee mailed out the "Save the Date" post cards for our 50th class reunion. Mark your calendars for the weekend of August 10, 2018. The committee is now going through e-mails and current addresses to contact everyone about the upcoming Reunion. In order to assist us, we are asking for you to upate your contact information on your Profile. We would like you to at least check and, if neccessary, update the following information: e-mail address, mailing address, home/cell phone numbers. This will give the committee more accurate contact information.
Thank you for your time and we hope you can attend the 50th Plainwell class of 1968 Reunion on August 10, 2018 at Lake Doster Golf Club.
Happenings of 2017
11/19: Dixie and Bob Henckel were re-married on November 19th on the deck of their new home in Inverness, Florida. Congratulations; and may God Bless you both with many more years of happiness.
11/06: Mr. James Bump, age 78 of Plainwell, MI and Tucson, Arizona passed away on
November 6, 2017 at the Tucson Medical Center. Jim was born at the William Crispe Hospital
in Plainwell on March 26, 1939 to Elmer and Evelyn (Lett) Bump.
Jim has been revered in Plainwell as he taught high school history classes until he retired in 1990.
A memorial service will be held on Saturday June 16, 2018 at the Plainwell Methodist Church;
200 Park Street in Plainwell at 11 a.m. with a luncheon to follow.
Wishing Millard's parents a Happy 75th Wedding Anniversary on October 22. What a wonderful blessing.
03/02: Lyle Carpenter passed away on Thursday, March 2, 2017. Our thoughts and prayers are with his family.
07/05: Debbie Andrus Pillars passed away Wednesday, July 5th, 2017. Our thoughts and prayers are with her family. Please read her obituary information on our "In Memory" page.
05/10: Randy T. Weaver passed away on Wednesday, May 10, 2017 at his home in Otsego. Our thoughts and prayers are with his family. Please read complete obituary on our "In Memory" page.
03/23: Congratulations to Denver Cade, grandson of Jacquie Pallett Cade for being part of Buckley's first ever undefeated basketball team. The team went on to Lansing to play in the class D semi finals. They won the first game, but lost to another northern town; Powers. Way to go Denver!
03/01: Congratulations to Virginia Belcher Nendel and Roger Minor on their marriage, Tuesday, March 1st. Wishing you both love and happiness on your journey together. Love and blessings.
02/19: Sue Haskell Nelson's dear Mother, Ellen J. Haskell passed away on Sunday, February 19, 2017. Visitation is Friday, Feb. 24th-5-8 p.m. at Langland Funeral Home, Burdick St. Kalamazoo. Funeral service is Saturday, Feb. 25th at 11 a.m. at 1st Congregational Church, W. Michigan Ave. Kalamazoo. Our thoughts and prayers are with Sue and her family.
Happenings of 2016
11/27: Mr. Ronald Lude passed away on November 27, 2016 in Oro Valley, Arizona. He was born on October 31, 1935. He was a great teacher, counselor and coach.
07/18: Sheila Gregory Howard's mother passed away on Monday, July 18th. Visitation is Sunday at Winkel Funeral home in Otsego between 3-6 p.m. Funeral service is Monday at the Alamo Community Church at 11 a.m. Our thoughts and prayers are with Sheila and her family.
07/16: I just learned of the passing of Dean Boulter on April 29, 2016. Services were held at the Life Story Funeral Home in Plainwell on May 3. Our thoughts and prayers are with Dean's family. His obituary is on the In Memory page.
06/24: Sue Barber Newcomb's mother passed away on Friday, June 24th. Our thoughts and prayers are with Sue and her family.
06/21: It is with sadness that we lost our classmate and friend, Murray Harrison. Murray passed away on June 21, 2016. Friends may visit with Murray's family at St. Margaret's Church in Otsego, MI on Friday, July 8th at 10:00 a.m. until the time of the funeral mass service at 11:00 a.m. with Rev. Fr. Donald Klinger officiating. In lieu of flowers, memorial contributions may be made to Kalamazoo Animal Rescue. Arrangments by Life Story Funeral Home - Plainwell.
05/31: Woody annouced that he is retiring from Sherwin Williams on June 16th. Enjoy your retirement Woody! God Bless....
05/31: Linda Lovelace Discher had back surgery on May 11th in Ann Arbor. Praying for a speedy recovery.
05/31: Alice Nocis TerMeer had surgery on May 26th. The doctors removed the bottom portion of her left lung due to lung cancer. Possible treatment plan is pending following next weeks Dr. appt.. Please pray for a complete healing.
04/10: It is with sadness that we lost another classmate and friend; Sharon Spencer Lober. She passed away early this morning. Our thoughts and prayers are with her family during this most difficult time. A graveside service will be held at the Hillside Cemetery in Plainwell on Tuesday, April 12th at 2:00 p.m. A celebration of life gathering will be at the Moose Lodge in Otsego following the graveside service.
03/16: Our classmate and friend, Mary Austin Rouse passed away today. She has battled cancer for a number of years. Her Mother also passed away yesterday. Our thoughts and prayers are with her family during this very difficult time. Visitation begins at 10:00 am on Tuesday, March 22, 2016 at the First Baptist Church in Otsego until the time of the funeral at 11:00 am. Read Mary's obituary in our "In Memory" section.
03/08: Requesting prayers for peace and comfort for Mary Austin Rouse. She is in the hospiital because her cancer came back again. All prayer warriors needed...
02/27: Woody sent a message and wanted us to know that his beloved Mother-in-law passed away on Thursday, February 25th. Let's keep Woody and family in our prayers.
Class Reunion Committee
Sheila, Kathy, Jo and Bonnie
*We now have a Facebook Page... Plainwell Class of 1968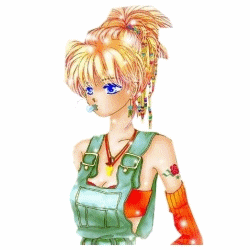 HAPPENINGS OF 2015
65th "Survivor" Birthday Party
The Class of 1968 SURVIVOR WINNERS:
Gail, Sheila, Nancy, Steve & Edith Sanders and Larry Peterson
(**ALL Pictures are under Survivor Party 2015)
We thank Sheila and Dave for opening up their home for our Survivor Party. It is such a beautiful home with a perfect setting. We are all very blessed to have been classmates in our youth and to become good friends in the present. (August 8th, 2015)
OUR FRIENDS...
12/09/15: Sharing the Christmas season with wonderful friends. Thank you Bonnie for hosting our party in your beautiful home. A great turnout from the ladies in our class.
Linda Glaz, Nancy, Linda Discher and Geri Clark
Sheila, Sue Nelson, Kathy, Sue, Cheryl and Laura.
Jo, Karen and Bonnie.
Jacquie, Kathy Peterson and Vickie.
12/08/15: Woody emailed me and is requesting prayers for surgery for squamous cell skin cancer which is scheduled for Dec. 18th. This is his 3rd surgery for skin cancer. Please keep him in your thoughts and prayers.
11/17/15: Sheila, Laura and I met Jacquie in Big Rapids for lunch. Had a wonderful time with great friends.
10/19/15: Our dear classmate and friend, Paul (Doc) Sherwood passed away on Monday, October 19th 2015 at his home. He was born on September 19th 1950 in Plainwell. Visitation will be Wednesday, October 21st from 4-7 p.m. at the Life Story Funeral Home in Plainwell. A funeral service will be held on Thursday, October 22nd at 11 a.m. at the same location. Memorial donations can be made to the American Cancer Society or to Heartland Hospice. You can read Paul's life story in our In Memory section. Our thoughts and prayers are with Paul's family.
0/04/2015: Congratulations to Nancy Schiffer and her Husband on the birth of their precious first Grandson Reef Ian Howerton born to their daughter, Amelia and her husband on October 4th. Everyone is doing great. What a blessing!!
09/30/15: Recieved word that Carole Sharrard Morely's husband passed away a couple of months ago. Our thoughts and prayers are with Carole and her family.
I heard from Melanie McBride Springer on the "Message Forum" regarding the loss of her precious step-Grandson, Brian on July 20th at age 26. No words can describe the heartache of losing a loved one at such a young age. Our thoughts and prayers are with Roger, Melanie and family.
Some of the classmates were talking at our 65th party; and stated that if anyone of us needs prayer, that we should start a prayer chain going. Please let Kathy, Bonnie, Sheila, Nancy Colgrove, Linda Glaz and Woody know, so that we can pray for your specific prayer request. You can contact us either through the website or facebook. Remember, prayer changes things!
*I can NOT find the following classmates: Gene Little, Michael Colasanti, Karen Schmidt-Rocha, Michael Carpenter and Ben Koetje. I received their postcards back for our 65th party. If you know where they are, please let me know.
7/08: Received word from Virginia Belcher Nendel that she is buying a house and moving to another town in Florida in a few weeks. She is really excited. Enjoy your new home!!
July 1: Mary Austin Rouse is undergoing chem treatment right now. Wishing her a complete recovery. God Bless you Mary.
Carol Heenan Seajay's Mother passed away on Thursday, May 28th 2015. She was 88 years old. Sincere sympathy to Carol and family.
Murrary Harrison's Mother passed away on May 4th 2015. She was 98 years old. Our thoughts and prayers are with Murrary and his family.
Gloria Baldwin's Mother passed away on Saturday, May 9th. Our thoughts and prayers are with Gloria and her family.
Jim (Tiny) Cowles, a former classmate of ours who went through the 2nd grade with some of us at Gilkey passed away on Saturday, March 14, 2015 from complications from diabetes. He still lived in Plainwell. Our thoughts and prayers are with his family.
Gloria Chase Brainard's Husband, Roger passed away on Sunday, March 8th, 2015. Our thoughts and prayers are with Gloria and her family during this most difficult time.
Mary Austin Rouse will be having further cancer surgery on January 26th. Please keep her in your prayers or send her a card of encouragement. Send to her new address: 290 S. 16 ST, Otsego, MI 49078.
Kathy Keith Hughes had minor surgery on March 2nd and is doing great. Wishing her a speedy recovery.
Margaret Polasek Korabik's Sister, Jeannette (Classs of '67) passed away January 11th from cancer. Please keep Margaret and family in your thoughts and prayers. Margaret took great care of her Sister during her illness..
Mike Kingsbury's Father passed away on January 4th in Smithville, TN. Please keep Mike and family in your thoughts and prayers.
Girls trip to Jacquie's - Sept. 10-12 2015
Dean came for dinner. We had a great visit.
Laura, Evelyn and Jacquie
Girl's trip North - May 26-28 2015
Our December get-together at Nancy's home.
Vickie, Jo, Kathy, Bonnie, Nancy, Laura and Sheila
October Ladies day at the Art Prize 2014
August Ladies Get-together at Sheila's.
Cheryl, Linda, Kathy, Nancy, Sarah and Vickie
Sue and Laura
Laura, Jill and Sheila
Bonnie and Laura
July Ladies Night Out at Fricano's...
Lt: Nanette, Vickie, Jill, Sheila and Sue
Rt: Sharon, Kathy Peterson, Kathy Atkins, Jo, Cheryl and Sarah
June ladies night out at Pizza Hut...2014
Sharon, Suzie, Vickie, Sheila, Kathy Hughes, Kathy Atkins, Laura, Jo and Nannette.
Kathy Hughes, Laura, Kathy Atkins and Jo
A Fun Day in South Haven - May 28, 2014
Sheila, Bonnie, Kathy and Jo
Jo, Laura, Sheila, Bonnie and Kathy
Our ladies May gathering at the LYNX
Geri Keeney Clark and Sheila
Linda, Sue, Vickie, Jo, Karen, Cheryl, Kathy, Bonnie and Geri.
Our April gathering. Had a lot of fun and lots of laughs.
Love these Ladies! (2014)
L: Bonnie, Ann, Kathy Peteron, Jo, Sheila and Cheryl.
R: Nancy, Kathy Hughes, Vicie Case Reid, Kathy Atkins, Suzie and Sarah.
Sheila, Kathy and Cheryl.
Sarah Siva Chavez and Sue .
Jo, Sheila and Cheryl.
Sarah, Sue, Vickie, Kathy Hughes and Nancy.
Bonnie, Ann and Kathy Peterson.
Our March ladies afternoon out at the Old Mill Brew Pub (2014)
2013
Here are some Pictures from the 45th Class Reunion: (2013)
Our Tribute to our Veterans
Honoring our deceased classmates
Getting ready to launch sky lanterns to honor our 10 classmates who have passed on.
Can you see the all 10 sky lanterns? We will never forget...
The Cooper Coolies:
Woody, Ken, Bruce, Bob and Laura
The Gilkey Kids (Eastside)
BR: Bruce, Paul, Joyce, Dean, Millard and Nanette
FR: Betsy, Sheila and Kathy
The Gilkey Kids (Westside)
BR: Dan, Gail, Nancy and Bob Wellington
MR: Cathy, Bonnie, Ann and Jill
FR: Steve Sanders
The Starr Kids
BR: Karen, Kathy, Ken, Bruce, Linda and Nancy
FR: Sue, Cheryl, Sharon and Murray
Millard receiving his long lost lunch bucket from long ago.
Sheila, Bruce, Kathy and Millard
Anne Hill, Karen Rocha and Linda Discher
Roger Pease and Karen
Bruce Snow who graciously donated this beautiful painting. What a fantastic Artist!
And....the lucky winner is: Linda Discher
Steve Sanders and his wonderful wife Edith
Steve Locatis and Kathy Keith Hughes standing in background
Jill and Laura
Bob Wellington and his lovely wife, April
Kathy with my husband, Earl
Roger, Bruce and Denny
Murray Harrison
Kathy, Laura, Jo, Bonnie, Karen and Betsy
Sheila and Paul
Nancy and Don Colgrove
Cheryl and Laura
Bonnie and her husband, Jim
Ken Madden and Cathy Motter
Laura, Bruce and Sue
Rick Hughes, Dan Holmes and Ken Madden have great singing voices!
Sue Nelson and Denny Norman
Kathy, Dean, Cathy and Nancy
We had an AWESOME Photo Booth! Bonnie and Kathy
I'm not sure at what age you realize what a gift it is when someone offers
you his or her friendship. Perhaps we know it intuitively as children, when we
enviously eye the cliques that form among our peers--but I doubt it.
I think then we want the companionship but we don't yet understand the gift and
obligations of a good friend. It is not until years later; when we've lost friends or
outgrown them or failed at the attempt to reconnect with an old friend, that we
realize just how valuable a commodity a friend is.
Friends are one of the great wonders of life. They are the gift you never expected,
rarely deserve and always treasure.
Although it is unfortunate that we have lost some of our classmates over the
years...We can help keep their spirit alive by posting a funny story or
a kind remembrance of them.
Visit "In Memory"
Plainwell High School Class of 1968 - Sweet Memories...
THANK YOU TO OUR VETERANS
Barry Cunningham Navy Reserve
Bill Robertson Army
Bruce Snow Army
Craig Nelson Air Force (deceased)
Darwin Myland Army
David Thomas Army
Dennis Nelson Army
Gene Little Navy
James Weeks Marines
Jerry Roden Army
Jim Boyce Navy
John Greer Air Force
Larry Foster Air Force
Lee Gorton Seabees
Linda Mapes Glaz Air Force
Melvin Valkner Army
Paul Sherwood Marines
Phil Curtis Army
Phil Wilson Army (died 12/16/1970-Viet Nam)
Randy Weaver Army
Rick Hughes Army
Stephen Sanders Navy
Terry Kelly Army (deceased)
What made us friends so long ago when we first met?
Well, I think I know. The best in me and the best in you
found each other because they knew that always since
life began...our being friends was part of God's plan.
ANNOUNCEMENTS
Your site was created to help promote, celebrate and reconnect with classmates. It
is hard to believe that it will be 50 years since we walked the halls of Plainwell High
School. Throughout those years we have managed to keep in touch through reunions --
but the internet has provided us with a much easier means of communication --through
email, facebook and now our website. Your participation is essential for the success of this site.
Please use and enjoy it! As you know, our class is exceptional and it's worth the time
and effort to help keep us connected. Now, here we are in 2018, and looking forward to
celebrating our 50th class reunion! WOW! where have the years gone.
If you have any ideas or suggestions on how to improve this website, or would
like to see something added, please contact us. If you have any childhood or
updated pictures, please e-mail them to Kathy (Brown) Atkins
@kma1968kathy@yahoo.com. We would love to put them on the site.
SMILE!! Start clicking those cameras.

Also, please remember if your Home Address, E-mail Address or Phone Number
has changed, please give Kathy Brown Atkins a call at: (269) 685-8293
or e-mail her at:kma1968kathy@yahoo.com.
We don't want to lose contact with any of you. Remember, we are ALL important!!!

If you have any problems or complaints--
Feel free to contact us.