College of Health Sciences, University of Port Harcourt
Class Of 1989
Welcome to Mediport Alumni (College of Health Sciences, University of Port Harcourt) Class of 1989 web site.
Though the fourth set of medical graduates from 'Unique Uniport' we have certain claims to a place in history.
Coming 21 years after the pioneering Year Book, this web site will take us down memory lane, make us laugh and give us great opportunities to catch up (again)!
Register today, share old stories and jokes, let's know what's happening - family, work and play. Don't keep it to yourself - tell others to join....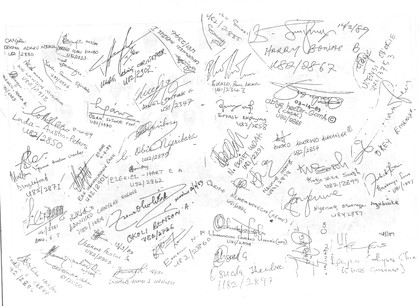 ANNOUNCEMENTS
Global Health Fellows on a Mission: Battling Infectious Diseases in West Africa
Pfizer Global Health Fellow, Kodjo Soroh, would rather spend his day working in the community than in the lab. Dr. Soroh, a medical director at Pfizer, recently served a five-month fellowship with the Accordia Global Health Foundation. Based in Abuja, Nigeria, he worked with staff to establish the West African Infectious Diseases Institute (WAIDI). That meant partnering with 12 member universities in Nigeria on an ambitious shared goal: to advance the fight against HIV, malaria and other infectious diseases in West Africa. Dr. Soroh worked with the universities across all the research institutions in the network.
Large-scale health projects are nothing new for Dr. Soroh. His previous roles at Pfizer include regulatory affairs director and oncology unit business lead. He sees this new effort as a bold partnership between Pfizer and the West Africa's universities—which could have life-saving effects for decades to come.