Port Huron High School (MI)

•

•

I had to delete a post again so here is a reminder that we will not allow classmates to disrespect another classmate deceased or living. I would hate to block a classmate from this website but I will if it keeps happening. Please be kind and respectful of one another.

•

Welcome PHHS Class of 60

Number of visitors to our

website since

January, 2010

34,055

•

Check out the link below to look at any PHHS yearbooks from the 1900's through the 1990's

http://phhshistory.com/yearbooks/

.

•

Here are the easy steps to join the site

1. Click on "Classmate Profiles" (top menu)

2. find your name in the list that appear,

3. click on your name,

4. Follow the instructions in JOIN HERE to

create your profile and your own personal

password

This site is created and maintained

by fellow schoolmates.

•

Then and Now in Green Valley by Fred Pelton

Then All I wanted for Christmas was my two front teeth
Now All I want is for my gums to heal so my dentures for better!
Then All I wanted is batteries for my new toys
Now All I want is batteries for my hearing aids!
Then I was proud of my Big Boy Pull ups
Now I get my depends delivered in a brown wrapper!
Then I was so proud the ride my bike
Now I will not be proud when they say, "You should not drive a car!"
Then I used to start fires with a magnifying glass
Now I use it to read the Green Valley News!
Then I sat in the big chair to watch cartoons
Now I sit in the big chair and take a nap!
Then When the teacher held up flash cards I tried to remember the answer
Now when my Wife holds up pictures of our grand Children I try to remember their names!
Then I was always glad to get a Happy Meal at Mc Donald's
Now when we go to Mc Donald's I am glad I remembered my teeth!
Then I always hated to take a bath
Now After I get in the walk in tub, fill it with water I hate it when I forgot to take off my clothes!
Then On road trip I would always look to out of state license plates
Now I look for "Rest Stop" ahead clean rest rooms!
Then I always got to ride in the shopping cart
Now I look for a shopping cart I can drive!
Then when I was young I would have multiple partners each night
Now I make multiple trips to the bath room each night!
Then I would use the blender to make a cold shake
Now I use the blender to drink my meal with a straw for goodness sake!
Then When I was young I would go on a walk with a nice girl
Now I named my walker "Sue"
Then I was always happy
Now In Green Valley I am almost always happy!

Fred Pelton
951 W Tenniel Drive
Green Valley AZ 85614
314 954 9642
fredpelton74@gmail.com

•

Blue Water Area

Blue Water River Walk - Port Huron, MI

Blue Water River Walk - Port Huron, MI from Eighth Day Media on Vimeo.

•

Important !!

Classmates, In order to ensure you receive important messages from our class web site, as well as messages sent directly to you from other Classmates, it's important you put noreply@classcreator.net in your contract-address book (that's a .net, not a .com).

Class Creator, the system that helps us operate our class web site, uses the address noreply@classcreator.net when sending out email messages. Be assured that all emails sent through our site are valid — you will not receive spam email. Whitelisting noreply@classcreator.net is the single most important thing you can do to ensure you don't miss anything happening on our site or miss receiving emails from your fellow Classmates.

Some emails sent to classmates by other classmates have bounce back because of this.
Port Huron High School
(PHHS) was founded in 1868, and has been in continuous operation as a secondary school in Port Huron, Michigan since then. It was the sole high school in Port Huron until the founding of Port Huron Northern High School in 1964. PHHS athletic teams competed in the Eastern Michigan League (EML) until the 1990s; upon dissolution of the EML, PHHS joined the Macomb Area Conference (MAC). The athletic teams are known as the "Big Reds", a reference to the school colors—red and white. PHHS is most famous for its excellent marching band, called the "Big Red Marching Machine". The "Big Red Marching Machine" has performed in many high visibility fori, including the Summer Olympics (Munich, 1972), the Detroit Thanksgiving Day Parade, Walt Disney World, and at the 2010 Detroit Lions thanksgiving day game vs the New England Patriots (at halftime). The school's annual yearbook, The Student, has been honored with Awards of Excellence at the state and national levels. In 2009 was honored with a Gold Medal from the Michigan Interscholastic Press Association (MIPA), and First Place by the National Scholastic Press (NSPA). In 2010 it received a Gold Medal from MIPA with high ratings for it's exemplary photography, and ranked First Place again from NSPA with a Mark of Distinction in theme development. The yearbook is one of the oldest in the state, being continuously published since May of 1905.
******************************************************
Local News
http://www.thetimesherald.com/
*****************************************************

*****************************************************
This site isn't about waistlines, hairlines or credit lines.
It's about lifelines.
It's about reconnecting with our friends from some of the
best years of our lives!
*****************************************************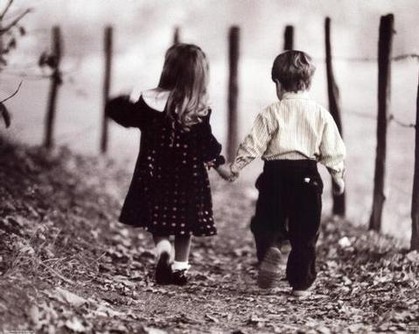 "It's funny how friends can come in and out of your
life so quickly...yet leave footprints and memories in
your heart forever."
************************************************************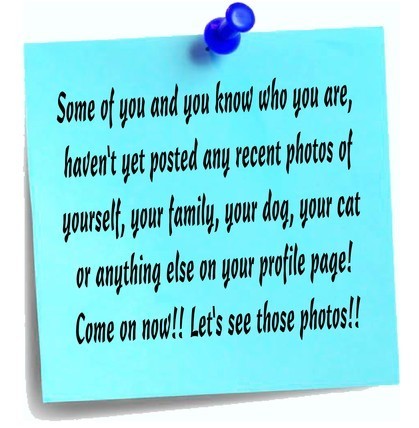 Our Friends Are A Very Important Part Of Our Lives. Treasure The Tears, Treasure The Laughter, But Most Importantly, Treasure The Memories