TICKETS WCHS REUNION
40TH WCHS REUNION BASH OCTOBER 14-16, 2011
REGISTER TODAY!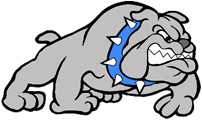 CREDIT CARD PAYMENTS NOW ACCEPTED!
ATTENDING THE REUNION BASH?
Step 1. Fill out Registration Form.
Step 2. Order tickets: indicate the quantity at $95.00 each.
Step 3. If you are paying by credit card follow the instruction to submit.
Discounts offered for payments made by check!
On the ticket order form when you select to pay by check an
automatic discount is given and your cost is $90.00
WRITE CHECK: WCHS Reunion 1971
MAIL CHECK TO: Lauren Hatten
5 Windsor Court
Potomac, MD 20854
Paying now for tickets helps the organization process and planning. We have already incurred bills for the weekend events and therefore need ticket sales to ensure we will cover our expenses and break even. Thank you for your participation and enthusiasum!
Sorry, you must be logged in to buy tickets.
If you would like to order please
log in here
.
NAME OF ITEM
QUANTITY
COST
WCHS Reunion Tickets
$95.00