Provo High School

Class Of 1976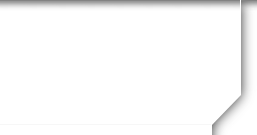 In Memory
Cathy Duke
"Catherine D. Austin" - Funeral services will be Thursday at 11 a.m. in the Berg Drawing Room chapel, Provo, for Catherine Lorraine Duke Austin, 16, and her baby son, both of whom died Saturday, Jan. 25, 1975 in Provo.

She had been living at 488 N. 800 E. in Provo.

Friends may call at the mortuary Wednesday from 6 to 8 p.m. and Thursday prior to services. Burial will be in Provo City Cemetery.

Mrs. Austin was born April 3, 1958 in Provo to Robert H. and Joyce DeLaine Smith Duke. She married Mark C. Austin on Oct. 18, 1974 in Provo.

Mrs. Austin went to schools in Casper, Wyo., and attended Provo High School. She was a member of the LDS Church. She was a member of the French club at the high school.

Survivors include her husband, her father, Provo; her mother, Mrs. Joyce S. Terry, Casper; grandparents, Mrs. Frances N. Duke, Provo; Mr. and Mrs. Vincent H. Hooper, Apache Junction, Ariz., and DeVerl Smith, Huntington."