Rhein Main Air Base
1950-2005
2018 (MINI) Reunion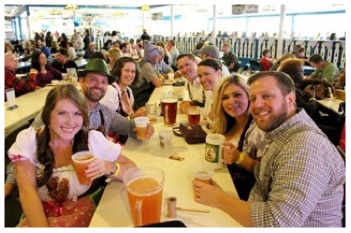 So many people have responded about our upcoming reunion. Our group has grown pretty large, and we were at Rhein Main at various times during its history -- so I want to tell everyone: You Are Welcome To Attend.
We all share love & precious memories of Rhein Main Air Base.
Come as a stranger and leave remembering your a memberof the Rhein Main family.

2018 MINI REUNION
This will be a downsized reunion -- a chance to get together and enjoy some simple fun and memories of great times at Rhein Main.
You'll enjoy the Bavarian atmosphere of Helen, GA, where many buildings will transport you back to your time in Germany.
Anyone who has spent time at Rhein Main is invited to attend and enjoy the fun with the old friends and new.
OUR REUNION HEADQUARTERS:
Helendorf Inn
33 Munichstrasse
Helen, GA 30545
800-445-2271 or 706-878-2271

http://www.helendorf.com/

** CHECK out the hotel's website. They offer a lot of GREAT information about the hotel and local area.

Make your own reservations. (Be sure to tell them you are with the
Rhein Main Reunion Veterans Group and ask for your military discount).
(Hotels fill up quickly during the Helen Oktoberfest season) You can always cancel.

https://www.youtube.com/watch?v=3v5mmPCZeK8

http://www.helenchamber.com/oktoberfest.html

http://www.helenga.org/calendar/45th-annual-oktoberfest-3

http://www.exploregeorgia.org/.../6841-48th-annual...


***********************************************************************************************
Your Reunion Host: Stan Miller -- stansvets@gmail.com / rmvets@gmail.com
http://www.classcreator.com/435thOMSENROUTEMX/2018-MINI-REUNION.htm
http://www.classcreator.com/RheinMainAirBaseVeterans/.htm