Cave Spring High School

Class Of 1978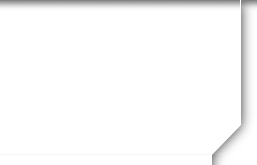 Reunion Memories
Check back soon for pictures and be sure and send in your pictures so that we can post them all!! Send them to bcrow@ssr-inc.com
The Class of '78, 30 years Reunion was held on Saturday, September 20, 2008 with 145 people in attendance at Hunting Hills Country Club. Everyone had a great time although with 2 late nights many of us automatically aged an extra 5 years from lack of sleep.
Friday, September 19, 2008 - Doug Settles and his band started things off with a bang at Four Nineteen West on Friday night and it was obvious that not only a large number of people from our class came out, but many of those in the Class of '77 hung out with everyone as well.
Saturday, September 20, 2008:
GOLF TOURNAMENT - John Wilkes worked closely with Hunting Hills to make the day of golf great for those that participated and the weather was fabulous!
Mark Counsell, Dave Key, Jeff Rorer, and Zach Utterback (son of Denise Hindle) won the first Class of 1978 CSHS golf tournament with a fine 6 under 64 at Hunting Hills C.C. The victory was clinched when Zach dropped a 25 foot putt up the hill on 18 for a birdie. Kyle's comment was "Mom, I am so thirsty, they had nothing to drink but beer." Congratulations.
MAIN EVENT - The night started at 6pm and I hear that there were several parties that carried on long after the midnight ending at the Country Club. Two specifically that I "heard" about included a Head Banger Band at the Coffee Pot and an all girl party at the hotel with one conspicous male staying late into the night. If you are interested in hearing the music from the Coffee Pot - I hear that Billy Bova had a CD. Please share your memories and laughs from the night on the message board. There were awards and the winners are:
Most Childen - Lawrence Jessee and his wife Terri (Hunt '80) - 7 children (Robert (1985); Amy (1988);Sarah (1989);Megan (1991); Joseph (1993); Ben (1994);Abby (1998)
Most Grandchildren - Mike Alderson (wife Diana) - 3 grandchildren (Michael, Jayden & Cole)
Longest Married - Cindy Fazio Neavin - 30 years to Don Neavin
Longest Married CSHS Couple - Jeff Epperly and Pennye Ricker (Class of '77) - 28 years
Traveled the Farthest - Jimmy Higgins - from Irvine, California (we had a number of people travel a long distance!)
Lives the Closest to the School - Sue Ann Montgomery Blades with her husband Bob.
And the main prize that could have gone to several of those attending was:
Least Changed - Lisa Price Shumate (with Arlene Bosco, Laura Lemon, Steve Sewell, and Jeff Maronic all in contention!)
Thanks to Ed Sales who invited several teachers to the reunion. Otis Dowdy and Marlena Jones were in attendance and many others sent notes to the class.
Kevin Hurley also stopped by to take a group picture of the class. Check back soon to the website to find out how to order prints!
Thanks again to everyone that helped on the event - this was a great team effort! Special thanks to Brian Parker and Bob Hicks for their efforts in pre-planning advertising and to Alan Woodrum for printing out all the nametags, Gloria Worrell for helping with the sign in table, and Laurie Bugner Kerr for running around all over town doing last minute things on Friday and Saturday. Thanks again to the great reunion committee listed below - this was a great team effort!
Betsy Crow
Jeff Rorer
Denise Hindle Utterback
Jeanne Worrell Bell
Ed Sales
David Key
Debbie Brooks Hite
John Wilkes