Cave Spring High School

Class Of 1978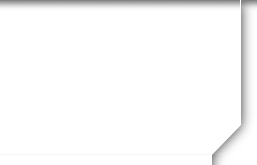 Message Forum
09/23/11 11:10 PM
#531

It twas another happy happy "Knight" at Bogle field. Alleghany came to town for our Homecoming game. It rained most of the day and threatened the parade. The Sun came out about 4pm!! It was awesome. It was a long drive home for Alleghany as CS beat them 45-21!! We ended up with a win and an awesome double rainbow hanging over Bogle Field. Also, congrats to Shannon Craighead.. the Knight for being crowned Homecoming queen.....We are off next week then on Oct 7 we travel to Salem.. Come out and support your Knights!!
10/07/11 10:09 PM
#532

The Knights traveled to Salem tonight for face the Spartans. At halftime, CS led 26-7. So sad to say the final score was Salem 29 CS 26. A big thank you to the Spartans for the support of Kendall Bayne. The Salem side was full of purple shirts in Kendall's honor and they reaised over $8000.. So nice to see that off the football field, these kids do stick together!!

The Knights are home next week to Pulaski with a 7:30 kickoff!
10/14/11 10:38 PM
#533

Great night for football!! Pulaski came to Bogle Field to be handed a 22-20 loss. The Knights travel to Blacksburg next week for a 7:30 start!
10/21/11 11:23 PM
#534

Another winning night for our Knights. We traveled up I81 to Blacksburg for the game tonight and came home winners!! The final score was 40-6!! We have 2 more home games. Next week to Pulaski and the last game.. always the most interesting one... against Hidden Valley. Kick off for both is 7:30!!!
10/28/11 11:22 PM
#535

I am beyond happy to make this post. After a crappy day in Roanoke, sleet rain and cold... Christiansburg made the drive to Bogle Field to be handed their FIRST loss of the season.!!!! Cave Spring took the game 26-21 !!!!!! What a great night of football!! Next week we are home to Hidden Valley. It will be Senior night. Come out and support your Knights!!!!!
11/04/11 11:24 PM
#536

I so hate to even post this one.. The last game of the regular season was tonight with CS home to Hidden Valley. It took HV 2 overtimes to beat the mighty Knights by a score of 41-39. :(

The good news is that we are in the playoffs. They will announce the playoff schedule the beginning of the week...
11/18/11 10:25 PM
#537

I am sorry that I kinda forgot to give you guys an update. CS had a bye week and was off for the first round of the playoffs.

Tonight, Martinsville came to Bogle Field to meet the Knights. CS came out on top with a score of 41- 9 !!

Salem is out the the playoffs as of tonight with an overtime loss to Magna Vista 36-35 !!!!

No word on who CS plays next week.. But I will let you guys know!!!
11/25/11 10:55 PM
#538

The Cave Spring Knights won tonight's Regional Championship game against Richlands 35 - 21!!! Say hello to your 2011 AA Division IV Regional Champions!!! WAY TO GO KNIGHTS!!!!!!!

Richlands was sitting at 12-0 entering the game and the Knights at 8-3 ~~!!!!

Northsde was also in playoffs tonight. They lost to Brookville tonight 21-7. That leaves only the mighty Knights as the only team in the Roanoke Valley to go this far this season.

We believe that next week we will be up against Brookville..

Go Knights!!!!!!!!!
12/03/11 05:47 PM
#539

The Knights great season ended today as they played Brookville in the state semi-finals. Brookville took the game by the score of 38-27. Still.. . They did an awesome job this year. Coach Fulton lost alot of Seniors last year and this years young men stepped up and showed him that they had his back.. Way to go guys.... Congrats on an awesome season......
12/20/11 05:21 PM
#540

Merry Christmas Everyone!
12/30/11 09:27 PM
#541

Happy New Year Everybody!
02/07/12 12:21 PM
#542

There are a lot of email bouncebacks on the site now so I think maybe people aren't using it as much. I was still hoping to maintain the addresses and emails of the class so please keep your information up-to-date. I renewed the site for one more year and will decide after this year whether to keep it going forward or transition to Facebook. Please let your friends from our class know that we need to keep it updated if we are going to keep it! Next year would be a 35 year reunion so donations to the site would allow us to prepare in advance for a reunion next year. There is a link on the homepage. Also, please start sharing your thoughts on next years reunion - location - dates, etc.

Betsy
07/31/12 12:43 PM
#543

I have no idea how many are still checking this site, but I thought that I would go ahead and post this year's Football schedule in hopes that we will have good turnouts at the games. As most of you know, the Middle school has been renovated over the past year and I am not sure how the parking will be for the upcoming season. So in saying that, you might want to consider getting there a little early in case.

The Aug 10 and 17 games are scrimmages.

Aug 10 Floyd H 6:00

Aug 17 Liberty A TBA

Aug 24 William Byrd H 7:30

Aug 31 Martinsville H 7:30

Sept 7 Northside A 7:30

Sept 14 Lord Botetourt H 7:30

Sept 21 Alleghany A 7:30

Sept 28 OPEN

Oct 5 Salem H 7:30

Oct 12 Pulaski A 7:30

Oct 19 Blacksburg (homecoming) 7:30

Oct 26 Christiansburg A 7:30

Nov 2 Hidden Valley A 7:30

GO KNIGHTS!!!
08/31/12 05:30 PM
#544

The season opener for the Knights saw them fall 27-24 to William Byrd. The game was a close on and was lost on a field goal with 5 seconds left in the game.
09/07/12 11:29 PM
#545

I am sorry that I am behind on my postings... If there is anyone actually reading them. On Aug 31 CS was home to Martinsville and won the game 27-13.

Tonight, Sept 7 CS was away at Northside. We lost again 24-7. Next week we are home to Lord Botetourt and they are proving to be a powerhouse this year.

Come out and support the Knights!!!
10/06/12 12:04 AM
#546

If there are any of you reading this, I am so sorry for being behind on my updates on the football games. I will catch you up to speed now.

Sept. 14 Lord Botetourt 22 CS 17

Sept 21 Alleghany 2 CS 35... Twas a wonderful night~~!!!

Sept 28.. Open night

Oct. 4 CS was home to Salem. As you all know it is always a big game. Tonight was no different. It saw the Knights ahead for alot of the game but they came out on the losing end 28-21...

We are away next week to Pulaski County then Back home on the 19th for Homecoming against Blacksburg....

GO KNIGHTS!!!
10/12/12 01:10 AM
#547

I was in town visiting my nearby farm and attended this game. It was a great game and my first game back since I last attended one 17 years ago. I am still bothered that we share home field with another high school and can't understand why funds weren't allocated for the new school to have their own facility during construction? I can't adjust to the fact that CSHS Knights ever have to be the visitors on Bogle Field. The math doesn't work.
11/02/12 10:50 PM
#548

Greg... Trust me when I tell you that you are not the only one that is not liking the fact that we have to share that field. If you look inside HV at all the extras that that school got, the first thing you would say is that they could of been cut back on and a field built. When that stadium was being updated, the new bleachers came in and had to be sent back because they were in CS colors and HV did not like it. I don't like going to an "away" game on our own field. I did it 1 year.. Only because my son was on the team that year... IT SUCKS....

Once again I am behind. It has been a rough couple weeks ending in the death of a very dear friend. Tonight was the last regular season game so I can fill you in on several .

Oct 12 We went to Pulaski and came home with a 17-14 win.

Oct 19 Was Homecoming against Blacksburg. We came out on top with a 21-14 win. I have to say that it was one of the better high school games I have seen in awhile.

Oct. 26 We were away at Christiansburg and came home with a 37-24 win.

Nov 2... I don't even want to type this one. We were "away" to Hidden Valley and ended up losing 21-12. Word on the playoffs will be at some point this week.
11/09/12 10:16 PM
#549

Playoff time!!! Cave Spring, in the first round of the playoffs tonight went up against Abington and come out winning 45-0.!! No word yet as to who the next game will be against!

GO KNIGHTS!!
11/16/12 11:29 PM
#550

A cold night in the area for football!!! But the mighty Knights did not let them from enjoying a win tonight at Richlands. The final was 31-6 !! Next week's game has not been announced yet.
11/24/12 02:46 AM
#551

This week's playoff game put CS against Tunstall. At the half it was 19-0 but the Knights fought back and got 15 points on the board. It came down to the final play that was stopped a few feet from the goal line. Final score then was Tunstall 19 CS 15.

Congrats to the Knights on a good season and making it to the playoffs.

We'll be waiting on another good year next year.
02/02/13 10:19 PM
#552

We lost another class mate this past weekend. Barbara Harvey Richardson passed away on Jan. 27. Barbara had been sick for several years. I am sorry to say that I don't remember what was wrong with her. Her son worked for me and I got to see her pretty regular until his older brother got his license, then he started picking him up from work. Barbara is survived by her husband 5 children and 6 grand children.
08/16/13 12:16 AM
#553

Cave Spring High School 2013 Football Schedule

Aug 30 William Byrd Away

Sept 6 Northside Home

Sept 13 Martinsville Away

Sept 20 Alleghany Homecoming

Sept 27 Salem Away

Oct 4 Christiansburg Home

Oct 11 Carroll County Away.. New this year.

Oct 18 Pulaski Home

Oct 25.. OPEN

Nov 1 Blacksburg Home

Nov 8 Hidden Valley Away

ALL GAMES BEGIN AT 7 PM. Hope you see you guys there!!!!
10/25/13 10:45 PM
#554

Hey Linda,

I see that you are on this CSHS site more than anyone, so I just wanted to Thank you for all the updated information you put on here.I've enjoyed reading all you have posted.

Do you know if we are going to get together anytime soon, Class of 78?

Have a great evening,Jeanne

You can reach me on Facebook, Thanks
12/06/14 04:39 AM
#555

Is there some way you can include Sandra Pendleton in your profiles? Her name doesn't appear, and she's a terrific person.