Rosemont College

Class Of 1984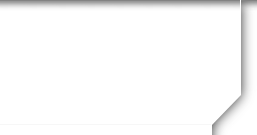 Not a member?
JOIN HERE
Find and click on your name.

WHO'S ONLINE NOW
No registered users are online right now.
WHERE ARE THEY NOW

WHERE WE LIVE
Who lives where - click links below to find out.

2 live in California
1 lives in Colorado
5 live in Connecticut
1 lives in Florida
1 lives in Illinois
1 lives in Massachusetts
1 lives in Michigan
22 live in New Jersey
5 live in New York
1 lives in Ohio
10 live in Pennsylvania
2 live in Texas
3 live in Virginia
1 lives in Wisconsin
1 lives in Hong Kong
51 location unknown



Show Classmates on map
UPCOMING BIRTHDAYS
MISSING CLASSMATES
Know the email address of a missing Classmates? Click here to contact them!
Rosemont College Class of 1984 Official Reconnection Site
Fantabulous weekend planned in Vermont. Attending will be Liberty O'Brien (whose house will be our home), Kev, Lisa Mims Nissley, Delia, Jane, Titi, Till, Karen S, and Philippe Soul Wynne. Blowing us off is Linda Fellmeth, Penny and Bones. If I forgot anyone, please forgive me...
LET'S STAY CONNECTED, SQUOOLS!

DOES ANYONE KNOW WHAT HAPPENED WITH THE CLAIRE GORMLEY DRIVE? PLEASE LET ME KNOW. I'D LIKE TO ANNOUNCE IT. IF YOU DIDN'T GIVE, PLEASE DIG DEEP AND GO FOR IT.

OVER 50% OF OUR CLASS IS ON THE SITE. iT'S FOR THE GROOVY PEEPS.

1984 REUNION DECLARED A TOTAL BLAST! The weekend is over, but the memories will live through our lifetimes. Everyone had a blast catching up, hanging out, reconnecting, or forging new bonds. Everyone looks abfab. We are a lot more alike than we are different, and we celebrate our differences! And boy, can we do The Hustle! And Karen Santillo can shake it like a polaroid pictua! The buzz is a chix get-away for our 50th birthdays, so save your pennies....and dollars...We ask that you post your photos to your profiles, and if someone requests a copy from you, that you send them directly. You can also forward faves to us, and we will post them at the bottom of the page. If you weren't here, we missed you! But we are telling you, don't miss next time - and stay in Connolly! It was more fun than people are allowed to have. No lie.
It's never too late to join the site!
CLASS OF '84 SURVEY RESULTS
Okay, our class song is GIRLS JUST WANT TO HAVE FUN, which ran away with the lead at 52.2 %. Second was TAINTED LOVE with 26.1 %. Oh, and Philippe Soul Wynne got one vote with NEVER GONNA TELL IT. Thanks to that kind person who voted for my man. I didn't even vote for him. I'm a Tainted Love Girl.
Favorite TV show is GREY'S ANATOMY
Favorite Book: We seem to me an eclectic mix, but most of us tended to read journals that are work related
I am embarrassed and appalled to state that we are mostly PHILLIES fans. Pew. Yuck. Okay, but Yanks are second. Thank God. There is some hope.
IT'S GULLIFTY'S OVER KELLY'S. 52.2% to 47.8%. I still shake my head at this. I mean, guys, how could you NOT feel at home with a 10 foot jock strap over your head. Really, now.
Our favorite actor: A total mix. But Morgan Freeman wins the day. Love that man. Love him. Love him. Glad he won.
Our activities revolve around exercize, cooking and reading for the most part. Those were the common themes.
Favorite Profs/ Were Duska first and Mojzes second. Great. We were lucky to have them as Profs. Someone mentioned Bob Foreman. Remember him? He was only there freshman year. Groovy Dude.
Our favorite Rosemont meals were the carbs. Bagels, bread, donuts, there was a reason for the freshman 15.
Favorite mags are People and Vanity Fair. Only one vote for MAD Magazine. Wonder who that was.
Favorite Vaca spot is THE BEACH. Anywhere in the world, but we want the beach.
Favorite movies is GWTW, as well as a real mix of others. But most votes was GWTW, which I am personally happy about. Great movie.
:
Ferdinand Hodler "View into Infinity"
So do tell...
Did you meet your Romeo???
Prefer to hang with women???
Are you called "Mommy?"
Flying free???
Just looking???
SMILE, it's time to re-connect!!!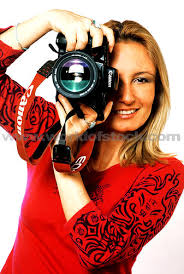 www.rosemont1984.com is not an official website of Rosemont College. The opinions expressed within it do not necessarily represent the official policies or positions of Rosemont College
ANNOUNCEMENTS
Are you a classmate and want a login for the website?
Click the Contact Us link on the toolbar above, fill in the requested info and we will email you back your password.
You have a password - Now What?
Let us know what you been up to - Update your Contact Info, Profile Info and Upload some photos by clicking the appropriate links under Member Functions section in the left hand column of the site.
Check out what others have been up to - Click the Classmate Profiles link in the upper left corner of the site and check out the classmates that have updated their profile.
Send a personal message to a friend - Click the Classmate Profiles link in the upper left corner of the site and click on the appropriate name and scroll to the bottom of their profile to send them a message.
Come speak to "Les Girls" - Click the Message Forum link on the top sidebar and post a message for us to see. What did you do last night? What's going on tomorrow? What do you want to ask someone? Give us the scoop! It's been too long, and we can all learn so much from each other. What fun! NOW AVAILABLE: LIVE CHATS. CHECK IT OUT. IF YOU SEE SOMEONE ON, CLICK LIVE CHAT AND CHAT AWAY. FUN, FUN, FUN.

Want to have some fun in life? Reconnect with your old friends. You'll be happy you did.