Highlands High School - San Antonio, TX

Class of 1966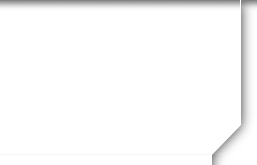 Message Forum
10/11/15 09:20 PM
#28

I used to love going to the games....and I can still hear the band playing, can still see the Brigade doing their routine and the cheerleaders cheering. Really really fun memories that I will always cherish. Looking forward to seeing everyone next May........but really can't get my mind around "50 years"! :)
10/30/15 02:41 PM
#29

Thanks Mary for tossing up the topic of Friday night lights at Alamo Stadium, a topic dear to me. As I think back, my junior year memories of watching, from the sideline, Robert Alvarez excel at QB and James "Baby" Armstrong run for TD's allow me to feel more at ease. Like Mary's thoughts of being nervous before leading the band, my recall of actual playing time in my senior year thinking of the explosion of nerves, adrenaline and emotions on edge jars the brain a little, even now. The burden of performing well seems to be heavier during recollection of those old school days on the gridiron. Regrets of interceptions outweigh the joys of completions. So, I discount the deep images and move on to remember fun of playing the games with the guys as loose and care free kids. After all, Friday night games followed a long week of algebra and chemistry, were downhill to the weekend and precursors of post game parties. After the football game was decided and Alamo Stadium was in the rear view mirror, grinning like Peter Fonda in Easy Rider while riding the bus back to H.H.S. were the best free and easy feelings. Escaped from helmets and shoulder pads, showered, dressed and on the way to the victory party was the lasting good memory that I recall.

As much as I loved my H.H.S. teammates (and still do), with terrific memories of playing with Ekis, Whitesides, Hundley, Holden, Alfred De Soto (RIP), Manuel Gonzales (RIP), Darryl Dominguez (RIP) and my neighbor David Bailey (RIP) and Satterfield, Raymond Garza, "Laredo" and many more, if I had to choose just one remembrance, what would I do? I'd pick my good fortune being H.H.S. Cheerleader Jane Herring's boyfriend.

I may be in trouble now ... in more ways than one. Hope to see you at our 50th reunion.

Chuck Hixson, proud to be H.H.S '66
11/02/15 04:02 PM
#30

Theresa D. 'Terri' Van Dunker (Dreiss)

Hi Chuck, I enjoyed reading your post. How awesome it must have been to play football, as you did, at our fine school. I sure enjoyed cheering for all of you out on the field. I'm so happy we have our reunion coming up. Thanks again for you posting.
03/09/16 12:05 AM
#31

Dear Classmates:

We sadly received recent news of the passing of Larry Pape. Below is the notice of his death and services to be held on Friday, March 11.

Larry Allie Pape, of Onalaska, Houston and San Antonio, died suddenly Friday, March 4th. Larry was born Jan. 29, 1948 in San Antonio to the late Herbert and Evie Pape, nee Beavers. He is survived by his wife of nearly 45 years, Mary Newell Pape; a son and daughter-in-law, David and Melissa, and their two children, Austin and Katy Rose; and by a daughter and son-in-law, Melissa and Michael Mettlach, as well as three brothers, their wives and families, Jerry and Laura-Jo Beavers, Gerald "Peanut" and Patty, and Earl and Sandy.

Services will be held at 11 a.m. on Friday, March 11, at the Warncke Family Cemetery on Warncke Rd. FM 438 off of FM 775 in New Berlin, TX. A pot luck lunch reception will follow at Immanuel Lutheran Chuch, 310 Seguin Rd, La Vernia, TX. Please bring a dish of your choosing. The family asks instead of flowers that donations be made to the Larry Allie Pape Memorial Fund on PayPal: https://www.paypal.me/LarryPapewhich will help maintain the family cemetery.
03/10/16 12:50 PM
#32

CHANGE OF FUNERAL ARRANGEMENTS for Larry Pape: Due to the inclement weather, the funeral service will still be at 11 a.m. tomorrow, Friday, but it has been moved to the hall at Immanuel Lutheran Church, 310 Seguin Rd, La Vernia, TX. Please bring a dish of your choosing for the pot luck lunch following the ceremony. Internment of Larry's ashes will be done in a private ceremony at a later date. Thank you so much for your understanding.
04/12/16 07:23 PM
#33

OK Kate, I'm in. I registered today and paid my fee (nothing like waiting till the last day). I didn't really wait I just wasn't going to go but I was afraid you would come after me if I didn't show up. Hope all goes well for everyone til May and I hope everyone has a safe trip for this event. See you in May! If you get to watch the Flambeau Parade cheer the Alamo City Community Marching Band. We are all "old fogies" but have a blast!
05/12/16 10:20 AM
#35

Driving in tomorrow from North Texas. Looking forward to seeing everyone!
05/15/16 03:21 PM
#36

I had such a good time seeing my friends and everyone at the 1966 50th Reunion. My wife, Barbara, said that everyone was so nice. Thanks to all. I hope to see you all again.
05/16/16 03:13 PM
#37

CharlesH: great seeing you and your sweet wife at the 50th Reunion. Glad we had so many opportunities to visit and catch up. That's what our FANTASTIC 50th was really about, and the committee worked tirelessly to make those 3 days happen. So glad you were there to enjoy all the fun and you reminded me of some funny stories of all the times you were out in the garage helping my brother or my dad restoring an antique car, or fixing one of our curent cars....THANS FOR SHARING your memories, those were some really fun stories and I enjoyed being reminded of them. GOD BLESS you and your family. Look forward to staying in touch on the website. TAKE CARE ~~m
05/17/16 08:28 AM
#38

Hello Margo, It was good to see you at the Reunion. I overheard several people say it was the best one and that it was great. As you know, your mother (Meme) helped raise me, because she took care of me when I was not in school, and she would always include me in her family activities. Your dad (Dada) always let me help him when he worked on his antique cars; your brother let me help him work on his street rods. Your family provided great experiences for me and wonderful memories. I am glad we have this class connection to stay in touch. Charles Haby
05/17/16 03:21 PM
#39

Thanks to the fantastic work promoting and organizing and implementing the '66 Reunion by Mike Thomas, Mary Swan, Sandy and Jack Satterfield, Margo Meyers and the hard working, volunteer committee members!

It was terrific fun seeing so many dear classmates!

Good to be back in S.A. and to know there are still Highlands Owls, the Riverwalk and Goldbeck Photographers
05/22/16 12:17 PM
#40

A huge THANK YOU to all who organized and worked so hard to create our 50th Reunion! I had a BLAST! It was totally perfect in every way, and I had a spendid time visiting with each and every one of you. Thursday and Friday nights, when leaving, it was SO delightful being able to say, "See you all tomorrow!" Our final goodbyes Saturday evening were quite tough. I look forward to our next gathering and only hope it will be sooner than later. On a smaller scale will be just fine - but lets try to get together more often. Love you guys!

In sharing the following, I think back in terms of our high school influence and experiences as they formed the foundation for who we all are today.

"The people we surround ourselves with either raise or lower our standards. They either help us to become the best version of ourselves or encourage us to become lesser versions of ourselves. We become like our friends. No one becomes great on his or her own. The people around them help to make them great.

We all need people in our lives to raise our standards, remind us of our essential purpose, and challenge us to become the best version of ourselves."

Well done, Highlands Owls. Well done!
05/22/16 12:22 PM
#41

PS - I told my sweet hubby who graduated from Lee (also in 66) that THIS is how a great reunion is done. The rivalry continues...LOL!
06/14/16 07:39 PM
#42

Margo Fuquay

The day I wore my new leather knee high boots to HHS. I really like those boots and they zipped up the back. By noon Mrs. McDonald was calling me to her office to tell me that my "tall boots" were distracting to the boys. So I was promptly sent home. Enjoyed the rest of that day with my Mom who took me to see a movie! Thanks for the memories and to Mrs McDonald for making school so fun and NOT SO DISTRACTING!

Kathleen 'Sugar' Bond Lake

Ah, Mrs McDonald. Good times. I think I was in her office at least once a week. She really didn't like me. But then... did she really like anyone?

Aug 21, 2014 at 9:32 PM · Like

Mary Wilson Flynn

I was called into her office for my hair color. It was reddish blonde but my Irish father had blonde hair and his sisters had light red/gold hair. It was in the genes. What was I supposed to do? Dye my natural hair color to an acceptable color? My mother was very upset that she was told to come get me. It hit the fan when she arrived at school and had a private talk with Mrs. McDonald. I was allowed to go back to class and was never bothered about my hair color again. It would have been interesting to take a glance at her position description and job requirements. Was "exceptional skills in prude policies and enforcement" listed?

Jun 09, 2015 at 1:00 PM · Like

Katherine K. 'Kathy' Shafer

I thought I must have mis-remembered. Surely I had embellished my aging memory or gradually, over many retellings, exaggerated her admonishment delivered during an assembly.

DO NOT wear sandals revealing your toes because they (presumably the toes, not the sandals) excite the boys. And DO NOT wear red on Friday--it excites the boys for the coming weekend.

But no, Carol Casey Patton confirmed it at the Class of '66 reunion. That IS what she told us !

Boy have dress norms evolved in 50 years.

Anyone have another story?
06/15/16 08:05 AM
#43

Terry Westerhoff (Van Ostenbridge)

Judy Wilson & I worked in the administrative office in our senior year. We were called in by Mrs McDonald & Mr Vetter for our hairstyles. We were told that if we did not get a " more American hairstyle" that we couldn't work in the office anymore & would have to go back to study hall. So study hall it was!
11/09/16 01:17 AM
#44

Hooray Hooray Hooray

Let's make America great again !!! - for our kids and grandkids

And drain the swamp.

From a Deplorable white college educated male
11/10/16 06:18 PM
#45

How your post relates to Highlands High School escapes me.

. . . and I had such a "hoot" of a positive time at the 50th reunion.

Oh well, as the adage goes: "There is one in every crowd."
12/28/16 07:53 AM
#47

Hi Everyone

I received this note in the mail yesterday -

"Dear Bobbish family

My name is Barbara Horan. I am Terry's sister-in-law. I am sorry to bring you the sad news that Terry passed away this past August 13th. He had diabetic ketoacidosis, and ultimately died of kidney failure. While he was in the hospital, his phone was stolen, so we have been unable to contact his many friends. Thank you for the Christmas card."

Barbara included Terry's obituary:

"Terry Marshall Horan went home to be with the Lord on Aug. 13, 2016 at the age of 68. He was born January 19, 1948 in Killeen, TX to Capt. Robert Marshall Horan and Ina Frances Horan. He grew up in the mid-west and later moved to Texas where he received a bachelor's degree from UT Austin and later a master's degree from St. Edwards. He worked many years for the Health Dept. in Radiation Control. His passions in life included motorcycle travels to the National Parks, HOG Clubs, and charities, guns and marksmanship and card games with family and friends. He was an inspiration to many because of his active life despite leg amputation. He was preceded in death by his brother Gary Bruce Horan and his father Robert Marshall Horan. He is survived by his mother Ina Frances Horan of San Antonio, his son John (Jack) Horan of San Jose CA, and his daughter Sue Ann Horan of Pittsburgh PA. He also had two granddaughters Maya and Ally. His family will have a private memorial service."

Terry faced so many challenges in his life, and never let any of them get him down. His father, Robert, was KIA in Korea in October, 1950, so Terry never knew him. I think the fact that his dad was a West Point grad drove Terry to attend a service academy; because he wanted to fly, he chose the Air Force Academy. There another challenge rolled his way. He was assigned to Cadet Squadron 4. While all 24 squadrons were demanding for freshmen, 4th (and 14th), was a veritable Dante's Inferno. To highlight the differences, I was in 21st squadron. It was demanding but fair. If you didn't screw up, life was challenging, but tolerable. If you screwed up in any way, upperclassmen made life miserable, but that was a temporary condition. In 4th, no overt screw-up was required to bring on a round of harassment (under the guise of "training") from the upperclassmen – you merely walked out of your room each morning and it started. Again. Day in and day out for almost a year.

Terry endured that brutal freshman year with a grin and a great attitude. Any time our paths crossed, he was always upbeat. But that first year took its toll. All of us were knocked a bit off balance by the "system". In Terry's case, his academics suffered, and first year calculus simply didn't "stick"; as a result, he struggled with second year calculus our sophomore year. In June of 1968, we were talking after a parade, and he told me he hadn't passed it, and was being dismissed. After expressing regrets, I asked what he was going to do. He just shrugged his shoulders and smiled. He said he didn't know, but he'd make the best of it somehow.

Our paths diverged until the class of 66 30th reunion. I saw a bearded person sitting at a table, wearing a black Harley shirt and pants. I did a double take and lo and behold, it was Terry. He had indeed made the best of it – he had gotten it together with math, earning a Bachelors and Masters, and was in the midst of his career as a nuclear engineer. But he was not without a challenge. A motorcycle accident had landed him in a hospital for 271 days, and cost him a leg. But he was the same old Terry – positive attitude, leading an active life – not looking back with regrets, looking ahead with a smile on his face.

We enjoyed our renewed friendship for the next 20 years, sharing a lot of laughs, swapping advice on shooting, and getting together occasionally when Karen and I were in San Antonio. He especially enjoyed calling me whenever a major snowstorm would hit the Boston area, to rag me about how nice it was in Pflugerville. And now he is gone. Anyone who didn't know Terry well missed out on a man of character, with an immutable positive outlook on life. He was a great friend and classmate, who bore challenges with grace. RIP Terry

Charlie
04/03/17 08:51 AM
#50

happy birthday MIKE! and many more!
04/04/17 06:50 PM
#51

Muchas Gracias Margo!!!
07/13/17 09:46 AM
#52

Who remembers Coach Johnston? You are invited to attend his entry into the SAISD Athlectic Hall of Fame.

SAISD Athletic Hall of Fame

Tickets are now on sale for the 2017 San Antonio ISD Athletic Hall of Fame. The third annual event happens Saturday, Aug. 26, 2017 from 4 p.m. to 6:30 p.m. at the Alamo Convocation Center.

Costs for individual tickets are $25. Tables of eight seats cost $200. Sponsorships are also available.

To purchase tickets, call (210) 554-2655

.

You can purchase tickets online. You may also purchase tickets in person at 110 Tuleta Dr., SA, Texas 78212.

2017 SAISD Athletic Hall of Fame honorees:

Gary Bell – a 1954 graduate of Burbank High School and a three-year varsity letterman and star athlete in football, basketball and golf. While Burbank did not have a baseball program during Bell's high school years, he advanced to play this sport as a professional pitcher for 12 seasons for four different teams, but is noted primarily for his time with the Cleveland Indians. Bell pitched in the 1967 World Series for the Boston Red Sox. In 1987, he opened Gary Bell Athletic Supply in San Antonio, a business that still exists today.

Vic Castillo – a 1963 Brackenridge High School graduate and a state champion quarterback in football. In Castillo's senior year, the Eagles capped an 11-3 season with a 30-26 win over Borger High School in the 1962 Class 4A state championship game. Castillo completed 112 of 225 passes for 2,145 yards and 25 TDs in 1962, becoming the first high school player in state history to pass for more than 2,000 yards in a season. Castillo was a quarterback for Kansas State and Kansas City Teachers College. He returned to SAISD in 1977 and for 24 years served as a coach, teacher and administrator at Sam Houston, Fox Tech, Lanier and Brackenridge.

Phil Harris – a 1962 graduate of Jefferson High School and an All State and Parade All-American football player. He starred at running back and defensive back at Jeff from 1959-1961. In his senior season, Harris was the City of San Antonio's scoring champion in football with 132 points. Harris played college football at the University of Texas at Austin under legendary coach Darrell Royal, where his efforts helped the Longhorns go undefeated in 1963 and win their first-ever football national championship. After his football career, Harris earned a law degree from St. Mary's University and practiced law for 39 years in San Antonio.

Joel Horlen – a 1955 Burbank High School graduate and a three-year athletic standout in football, basketball and golf. Horlen played Pony and American Legion baseball while in a high school, where he excelled as a pitcher. He is the only baseball player to be part of teams winning a World Series at three different levels: the 1952 Pony League World Series; the 1959 College World Series (Oklahoma State University); and the 1972 Major League World Series (Oakland). Besides Oakland, the right-handed pitcher played Major League Baseball primarily for the Chicago White Sox from 1961 to 1971.

Howard "HJ" Johnston – an SAISD coach, teacher and administrator for 24 years. Johnston served as the head track coach at Highlands High School from 1960–1966 where he guided his Owls to an undefeated season, crowned by winning the 1966 Class 4A state track and field championship. During his tenure at Highlands, Johnston's athletes set national and state records. Afterward, he rose to become coach for the U.S. Modern Pentathlon 1968 and 1972 Olympic teams.

Willie Mitchell – a 1959 graduate of Wheatley High School and an All District and two-sport athlete in football and basketball. Mitchell starred at running back, wide receiver and defensive back in football. He played college football at Southern University in Louisiana and Tennessee State University in Nashville. In 1964, he became a professional football player as a free agent for the Kansas City Chiefs in the American Football Conference. The starting defensive back and a punt and kick return specialist has the distinction of playing in the first-ever Super Bowl.

Laura Neugebauer-Groff – a 1982 graduate of Jefferson High School and a champion volleyball player on the varsity team for four years. Neugebauer-Groff helped her team win four district championships and go undefeated in league play throughout her entire high school career. In her freshman year of 1979, Neugebauer-Groff and the Lady Mustangs set a school record by advancing to the UIL volleyball state championship, finishing as runner-up. She was named to the Prep All American athletic and academic team by the National High School Association. After high school, Neugebauer-Groff played volleyball at the University of Texas at Austin where she was an All American and set multiple school records. In 2001, she began an illustrious career as head volleyball coach for the University of Texas at San Antonio where she still works today.
| | | |
| --- | --- | --- |
| | | |