Montgomery High School
Class of 1980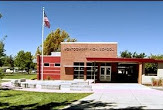 3/17/2020
Dear Montgomery Class of '80 Vikings.
Our Class Reunion: originally to be held on 6/20/2020 will be postponed due to the recent health advisories / meeting constrictions.
Postponing our event at this time allows us to keep our deposit (class money) intact, and we will re-schedule sometime in the future when things are more clear. We are sorry for the bad news and inconvenience.
Those of you who paid in advance, will be contacted separately regarding your payments: refund, or "continued prepay holding."
All of you, please be safe and take care of each-other in these complicated times.
Stay tuned, and we will get to you an update as soon as we can.
The MHS Class of 1980 Reunion Committee.