Montgomery High School
Class of 1980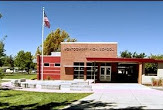 Hello Mighty VIKINGS of Montgomery Class of 1980!!!
We have REUNION in 2020… The BIG (ahem) 40th!!! YEP WOW!!)
Set your calendars on the VERY easy to remember celebration:
DATE is: June 20th, 2020 (That's 6/20/20!)
PLACE is: Doubletree hotel (Now DoubleTree by Hilton)
ADDRESS is: 1 DoubleTree Dr., Rohnert Park, CA 94928
This Reunion can only promise you: Fun, Friends, Food, with Music, Memories and More….
Who is a part of the Class, the Reunion, and the PARTY? Well, if you set foot on the campus as part of the Class of 1980, for some of the time that we went to Montgomery High together then we're looking for you. The goal of the committee is to reach those who wish to be included. So many people went to so many years of school together, (before and after MHS) and others went together for a few years, maybe just one. (Even a few from another class that want to be with "us")
We graduated with 300+ but crossed paths in the same class with more than 400!
And we are continually looking for help to reach those want to be a part of the party.
FYI: Exact menu TBA, and as such, tickets will be priced accordingly (but plan around $80/each.)
FINALLY: The HOTEL will set aside a few rooms at a reduced price, but we need 8 rooms at least to guarantee the "block." We have 2 already.
This is note # 1, and it would be MUCH appreciated if you took a moment and responded, via e-mail to Steve@SteveBruner.com SOOOOOO THAT WE
1) Can get a good idea that you have been reached,
2) That you plan to come and help celebrate,
AND
3) IF you'd be planning to STAY at the Hotel. (The price is around $239)
Thanks as always, on behalf of the committee,
Steve Bruner
Your 40 year Reunion Committee is:
Steve Bruner
Adelina Feliciano
Ronda Eisenhauer
Tammi Dye
Michael Johnson