Scranton Central

High School




Class of 1991
Dear Central High School Class of 1991,
"What's New" has updated reunion information as of 11/7/16.
If you didn't do this already, please click "Classmate Profiles". Just click on your name and update the information. This will help us keep you informed for future reunions. If your name is not listed, e-mail us using "contact us" on the left handside.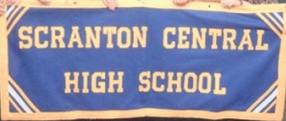 (click on video for popular 1991 songs)
SAVE THE DATE FOR THE 30th REUNION!!!

Saturday, November 27, 2021

Waldorf Park (Scranton-East Mountain)
13 Waldorf Lane
Scranton, Pennsylvania
https://www.facebook.com/waldorfparkgaf
(570) 348-2285