Shawnee Mission East High School
Class of 1986
ANNOUNCEMENTS
BUY YOUR 30-YEAR REUNION TICKETS TODAY!!
TICKETS are $73 each for the BOULEVARD BASH on Friday, August 19, from 7-11 PM.
Tickets are only available online until 5 PM, Thursday, August 18.
Friday, August 19, the ticket price per person increases to $80.
Tickets will then be available beginning at 7 PM at Boulevard's SME registration table ONLY! Cash, checks and credit cards accepted.
CLICK on the "30th Class Reunion" tab in the upper-left hand corner on this page to register, learn more about reunion weekend and purchase your tickets.
Thank you, 1986 LANCERS!! We can't wait to see you!!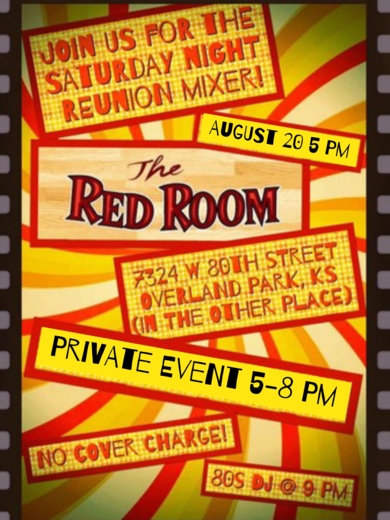 Join us for the Saturday Night Mixer at The Red Room (inside The Other Place) in Old Overland Park!
This is a FREE, private event for Lancers and their guests from 5 - 8 PM on Saturday, August 20th.
The reunion committee is springing for pizzas at 6:30, so don't miss out. When they are gone, they're gone!
Everyone is on their own tabs. This is a 21-and-over event.
Doors open to the public at 8 PM. 90s DJ at 9 PM!
See you there, Lancers!!!