Byrd, C E, High School
Welcome! Please take the time to register by going to Classmate Profiles, located on the left! If you have any questions, contact byrdclassof2005reunion@gmail.com.
Also, please follow us on Instagram @byrdclassof2005reunion and like us on facebook at C.E. Byrd Class of 2005 Reunion.
ANNOUNCEMENTS
REUNION EVENT TICKETS ARE NOW ON SALE!!!
PLEASE VISIT OUR "10 YEAR REUNION" TAB AT THE TOP OF THE PAGE TO RSVP AND PURCHASE EVENT TICKETS.
PLEASE NOTE:
NETWORKING HAPPY HOUR & MIXER IS LISTED AS "FREE" BECAUSE EACH PERSON IS RESPONSIBLE FOR HIS OR HER FOOD AND BEVERAGES. HOWEVER, PLEASE RSVP BY INDICATING THE NUMBER OF PEOPLE ATTENDING IN YOUR PARTY. (ATTIRE: BUSINESS/BUSINESS CASUAL)
HOMECOMING TAILGATE IS LISTED AS "FREE" BECAUSE FOOD & DRINK TICKETS WILL BE SOLD BY PEP SQUAD AT A LATER DATE. HOWEVER, PLEASE RSVP BY INDICATING THE NUMBER OF PEOPLE ATTENDING IN YOUR PARTY. (ATTIRE: REUNION T-SHIRTS & OTHER GAMEDAY ATTIRE)
*T-SHIRTS SALES WILL BE POSTED AT A LATER DATE.
THE YELLOW JACKET SOIREE (FORMAL DINNER & DANCE)
TICKETS WILL BE SOLD AT THE CURRENT PRICE FOR A LIMITED TIME. A DISCOUNTED PRICE IS PROVIDED FOR THE COUPLE'S TICKET. (ATTIRE: COCKTAIL/AFTER-FIVE)
PLEASE CONSIDER MAKING A DONATION TO "SPONSOR-A-JACKET" AT CHECKOUT.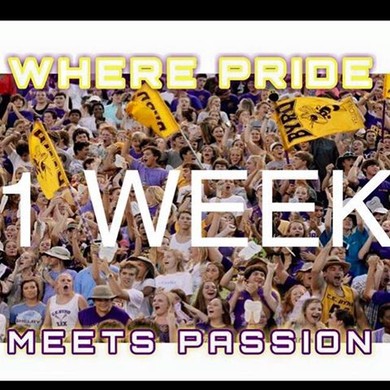 SCHEDULE OF EVENTS:
Thursday, October 8, 2015 (4:30-Until)
Networking Happy Hour
Zocolo Neighborhood Eatery & Drinkery
436 Ashley Ridge Blvd
Shreveport, LA 71106
ATTIRE: Business casual/casual
*Please note that happy hour ends at 6:30pm
Happy Hour Specials:
1/2 off House wine selections by the glass
1/2 Beer on tap
$5 Lemon drops
$5 Cosmopolitans
1/2 off Hummus
1/2 off Spinach Dip
Friday, October 9, 2015
Tailgate(4:45pm-6:30pm) & Football Game (7pm)
Bellemead Center & Lee Hedges Stadium
ATTIRE: Purple & Gold Game Day Attire
GAME ENTRY: $7
6425 Youree Drive
Shreveport, LA 71105
The Byrd PTSA is currently taking orders for tailgate tickets (Pizza Plates, $8 Fried Catfish Plates $10). Please contact me ASAP if you are interested.
*Please note that you are not required to purchase tickets to enter tailgate. However, no outside food or beverages will be permitted.
Saturday, October 10, 2015
The Yellow Jacket Soiree (7:30pm-11:30pm)
ATTIRE: Cocktail Attire
The Supper Club
610 Commerce Street
Shreveport, LA, 71101
Tickets are still on sale on the class reunion site. PURCHASE NOW and INVITE A FRIEND...or THREE!
As always, feel free to contact me with any questions.
See you soon!