St Vincent's Academy High School
Class of 1985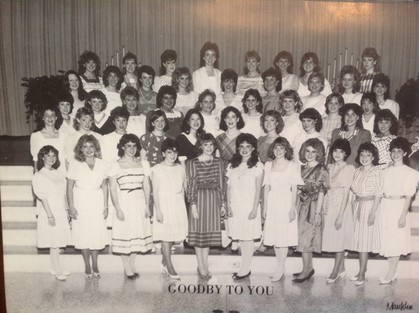 ANNOUNCEMENTS
NEW DETAILS FOR LCP / SVA 30th REUNION HERE!!!!
TO BOOK LOCATION WE NEED AN INDICATION OF ATTENDANCE BY SUNDAY - provide response in SURVEY attached . Don't just assume we know you are coming. We have RSVP's from the following only but I am unsure of with/without guest so please answer survey regardless. THANK YOU!

Juli Bevins
Nina Campanella Marco
Mary Ellen Elliot Kilburn
Keri Elrod
Margaret Graham Pearce
Anne Hall Smyth
Ellen Whitley Jarratt
Lea Kirkland Boykin
Marilyn McClure Marr
Kelli Parsons Weinland
Shannon Rice Cascio
Nicole Salley Smith

Kay Winningham Clayton

NEW REUNION DETAILS as follows -

Date: Saturday, November 7
Time: 7pm - on!
Location: East Ridge Country Club
Estimate $75 per head but depends on head count! Budget dollars are going to this one Saturday night event and will include heavy hors d'oeuvres, cash bar, DJ and dancing. TV(s) will be available for those interested in the LSU/Alabama game.

LOOKING FORWARD TO CATCHING UP WITH EVERYONE!

Friday night will include a casual / optional meeting spot to be announced later.


You must be logged in to submit this survey. Please use the login box in the upper right corner.


| | |
| --- | --- |
| 1) | Will you be attending the SVA 30th REUNION on November 7? |
REVISED REUNION DATE -- NOVEMBER 6 & 7, 2015
OK Ladies,
We have a revised reunion date for Loyola College Prep/St. Vincent Academy! Please mark your calendars. We are in the initial stages of planning in conjunction with Loyola, but wanted to get the date out as soon as possible.
We will post further details soon! Of course, the types of events, venues, and budget are dependent on our head count, so please email me directly at your earliest convenience to let us know if you (and a spouse or guest) will or will not plan on attending: lea.boykin@hotmail.com
Again, we do need your help to find missing classmates. Please look at the "missing classmate" section and contact those classmates you know and have them register on the website.
I look forward to hearing back from you!
Lea Ellen Kirkland Boykin