SAT. EVENING ACTIVITES
COMPLIMEMTARY "HAPPY HOUR"
Time : Around 5:00pm
Location - Triangle Sinclair, 700 Coliseum (East Hwy)
A little prelimanary bout before the main event. Very informal open bar get together at the station. Christie D. is supplying a barrel or so of margaritas. Will have all types alcoholic and non-alcoholic drinks available, complimentary. Come out for a little "warm up" and then we'll head down to the nights activites.
REUNION BANQUET
Time - 6:30 pm - till
Location - Blackwood B'B'Q , 1615 26th St. (Old Ezell Key Feeds building, one block east of square)
Blackwood is closed on Saturdays so we have the place to ourselves. They will prepare the meal on site with all the amemites. Our menu includes two meats, two sides, trimmings, desert and drinks. The planning committee opted for a more laid back atmosphere for our Sat night. Dress can be very causal if desired. Soft drinks and tea will be furnished thoughtout the nignt. You can bring your own liquor, no bar will be available. We have tricked Pam Cumbie into serving as the Master of Ceremonies, her sidekicks are Tim Mebane and Jack Green. If that bunch can't pull it off I don't know who can ! It won't be a long program to give us more time to hang out together. Our decorations will consist of mostly what you bring - anything SHS related, pics, scrapbooks, letter jackets etc. Background music will be provided by Norman Cannon. Norman has a 60's playlist of literally hundreds of songs of our times. I will add a survey if you have any special request for a song we can get to to Norm, if he doesn't have it he'll get it. Several other activites for the night are being planned, but it is a work in progress, suggestions very welcome.
Even though he told me not to say anything, I going to anyway - the entire function Saturday night is being underwritten by our classmate Perry Neil Henderson. There will be no charge to anyone. Thanks again Perry. We are trying to make the entire weekend as resonable as possible so everyone will attend.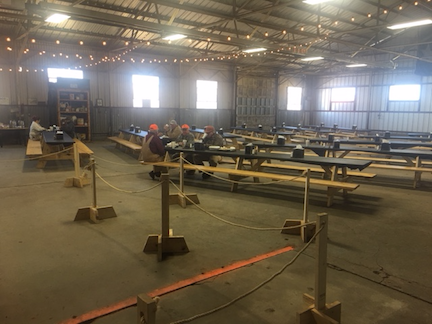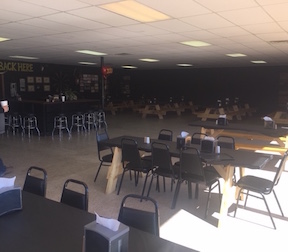 UA-115888646-1