SATURDAY DAY ACTIVITIES
GOLF OUTING -
Time - Pending
Location - Pending
I will at a poll on the home page of this site to determine a number of those that would like to play golf Saturday morning. Vic Chamber is our local golf guru and has agreed to be in charge of organizing the golf outing.
"BACK IN TIME" SNYDER BUS TOUR
Time - 10:00AM
Location - Beginning at SHS Auditorium
Will meet at SHS auditorium at 10:00 am for guided tour of the high school, see the old parts and the new. Board bus for winding tour to the Scurry Co. Museum on WTC campus for another short guided tour. Back on bus for a "Seinfeld" type tour of our old haunts in Snyder. Snyder history of what was where in '68. `Did this tour for the Class of '66 50th and was a hit. On top of the scripted narravtive everyone on the 66' tour joined in with " I remember when .... or do you remember when we ... . at different locations. Will include Thrill Hill, Travis, Lamar, new Jr high and consolidated elemetary school, Towel Park, the square and much more. Even lifelong Snyder residences will enjoy. From the museum to Bushy Hedges Triangle Sinclair for a coke social, tour, music and pictures. Vintage restored '68 vehicle will be there for a photo op. Back on bus to Heritage Village at the colliseum for a short tour. Have acquired the Varsity SHS football bus for the tour.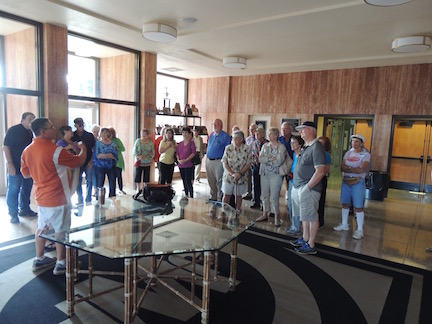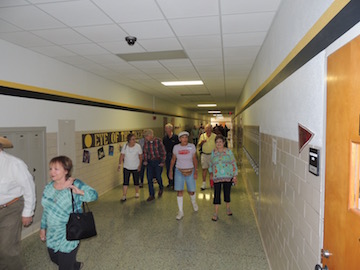 Lunch -
Time - 12:30PM
Location - Tiger Bowl, (now Snyder Lanes) 1919 35th St
Then to Snyder Lanes (Tiger Bowl) for double Tiger Burgers, or whatever, for lunch. Lanes reserved for two hours of bowling for those so inclinded. The bowling alley has not changed one iota since 1963. I actually bowled there a few months age and swear I got the same pair of shoes I had the last time I was there in 1967.
UA-115888646-1