South St Paul High School

Class Of 1963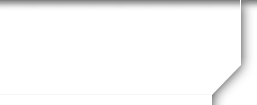 Not a member?
JOIN HERE
Find and click on your name.

WHO'S ONLINE NOW
No registered users are online right now.
WHERE ARE THEY NOW

WHERE WE LIVE
Who lives where - click links below to find out.

1 lives in Alaska
4 live in Arizona
1 lives in Arkansas
10 live in California
5 live in Colorado
5 live in Florida
2 live in Georgia
2 live in Idaho
2 live in Illinois
1 lives in Indiana
1 lives in Iowa
2 live in Kansas
1 lives in Massachusetts
156 live in Minnesota
2 live in Missouri
1 lives in Nebraska
1 lives in New Mexico
2 live in North Carolina
2 live in Ohio
2 live in Oklahoma
1 lives in Oregon
2 live in South Dakota
3 live in Texas
1 lives in Virginia
12 live in Wisconsin
18 location unknown
46 are deceased



Show Classmates on map
Welcome to the South St. Paul High School
Class Of 1963 Web Site.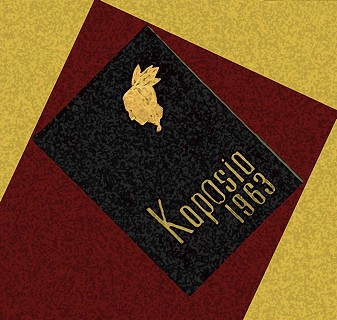 ANNOUNCEMENTS
•

---

2017 St. Paul Art Crawl

Highlights work of Nancy Hawkinson Woelffer

The St. Paul Art Crawl features hundreds of area artists and is a 26 year-old tradition held in St. Paul's lowertown. Our classmate and artist, Nancy Hawkinson Woelffer, belongs to the co-op "Old Town Artists," whose studio is located in the ACVR Warehouse at 106 Water Street, St. Paul. This year, the crawl was held during the last weekend of April. Nancy was able to display her work at a special party as well as in studio, during the art crawl.

►It was a very special honor that one of her oil paintings, "Sky Hole" was chosen to be on the cover of the show's catalog this year.

Nancy is also delighted to announce that she sold two paintings this year! Success all around for Nancy and another star in our class of '63 crown!

---

---

•

Lunchin' with the Ladies

April, 2017

Vannellis by the Lake, Forest Lake

On the left, clockwise:

Susan Vannelli Reppe, Joan Schult Seaton, Bobbie Bentz Hansch, Sandy Winter Thornton, Bev Preble Mamer, Dawn Kuehn Marsolek, Renee Werner Ponto, Darla Smolik Andrews, Marilyn Klein Fischer, Susan Nechville Clark.

---

•

Classmate Obituary


On March 23, 2017
Age 71, of South St. Paul
Survived by husband Jerry; children Paula, John (Maribel), Tracy (Bob) Horvath & Chris (Elizabeth) ; 10 grandchildren; 6 great-grandchildren; sister Deb (Tom) Sorenson; brother Michael (Nadine) Shelley. Also survived by several relatives & friends. Memorial Service Thursday 11:00 a.m. at CROSSROADS CHURCH, 5900 Woodbury Drive, Woodbury. Family will greet friends Thursday 10:00 – 11:00 a.m. at church. In lieu of flowers memorials preferred to Norris Square Presbyterian Homes of Cottage Grove.

Notes of Condolence may be sent to:

Family of Jeri Shelley Edgell

657 13th Ave No,

South St. Paul, MN 55075

For more information, her Caring Bridge site is:

https://www.caringbridge.org/visit/jeriedgell

•

Facebook Users:

Conversations of History in South St. Paul

Feeling nostalgic about your hometown? If you haven't found this place yet, check it out!

https://www.facebook.com/groups/

ConversationsofHistoryinSouthStPaul/?fref=nf

Be sure to allow about 2 hours. You'll get hooked!

2/23/15: We recently received this compliment about the Facebook site from a staff member of the Minnesota History Society:

Nicole Delfino Jansen And I should also note, MHS is currently working on an exhibit about Suburbia (to open this fall) and South St. Paul is one of the cities they are focusing on. We have great researchers - I turned their attention to this FB site (and Lois [Glewwe]) and I don't mind divulging that they LOVE it and have expressed what a valuable and unique resource it is. They say a number of communities have pages for history, but they have never seen one so active and with so much resource material. So many great contributors. I am not an old-timer in SSP, but wow - I thoroughly enjoy what all of you put into it!!!

---

•

---

Classmate Obituary

Janet McGinn Casperson

1945-2016

So very sorry to report that Roosevelt Grade School and SSP Jr. & Sr. High Schools Graduate Janet McGinn Casperson died on Saturday, July 23, 2016. She had been battling cancer for several years and was just recently moved to hospice care. We will miss her a great deal but we wish her Godspeed on her journey home.

Age 71 of North St. Paul Passed away July 23, 2016 Preceded in death by brother Jack; father Edward McGinn; mother Alma (Berg) McGinn. Survived by loving husband of 48 years, Rick; sons Eric (Yvonne), Mark (Janet), Steven (Heidi); grandchildren Nic, Owen, Sam, Amber, Lucy, Ethan, Eliana; sister Shirley Warechi (Mike); many relatives & friends. Graduate of U of M Library Sciences. Janet retired from the Washington County Library. She loved gardening, walks, camping, grandchildren, family get togethers, the cabin, reading, her book club, MPR & MN English Setter Club. Mass of Christian Burial Friday (7/29) 11:00 AM at CHURCH OF ST. PETER, 2600 N. Margaret St., North St. Paul, with visitation one hour prior to Mass. Interment St. Mary's Cemetery. Memorials preferred to Oxfam, Nature Conservancy or MN Ovarian Cancer Alliance (MOCA). 651-777-2600 sandbergfuneralhome.com

Published in Pioneer Press on July 27, 2016

- See more at:: http://www.legacy.com/obituaries/twincities/obituary-search.aspx?affiliateId=939&lastname=casperson&stateid=27

---

•

What's New on the Site? Check out the automatic feature "Under the Clock" See link on top margin, first on left ♦ ♦ ♦ ♦ ♦ ♦

Last year, we added a "What's New" page to our web site. This is a comprehensive page that displays new content from all over our site. We have renamed this "Under the Clock" for sentimental reasons. You can easily participate with the class right from this chat page by making comments, adding photos, videos and more.

We'd like you to take a moment right now and do two things:

1) Click the "Notify Me" link under your Member Functions. Make sure desired options are enabled so you stay up to date with our class. Don't forget to follow your favorite classmates from the bottom of the page!

2) At the top of the "Under the Clock" page, please enter a comment to the class. Let us know what you've been up to in your life! Even if it's just a quick "hello" we want you to see first hand how this page functions.

Once you've done these two things our site will automatically alert you whenever there is something new to see.

And one more thing: Be sure to click "Edit Profile," add or update "Then" and "Now" photos if you have some available, and make sure your Profile information is current. We'd really appreciate you taking a moment to do this too.

♦ ♦ ♦ ♦ ♦ ♦

---

•

---

OUR YEARBOOK ON THE WEB

If you haven't had the fun of seeing our very own yearbook on the Web, check this out:

http://www.classmates.com/yearbooks/South-St-Paul-High-School/142034?dsource=pub

Would you have ever imagined something amazing like this back in 1963? I see they're having a "sale" and the regular price of $99.99 is 20% off plus free shipping for a limited time! Wowee! If you don't have your own copy handy, take a stroll down memory lane...online! Still boggles the mind, doesn't it?

---

•

---

PLEASE NOTE!

IS YOUR STREET ADDRESS SHOWING?

All known classmate addresses have now been added to this site. If your address is showing under "Classmate Profiles" it is because you added it yourself and opted to let us see it. If you are new to the site, please check "Edit Profile" to see whether we have your address listed correctly.

PLEASE DO NOT DELETE YOUR ADDRESS

This site was meant to be a repository for classmates' records and will be our one-stop source for future reunion planning. But YOU have the option of allowing others to see only what you want them to see.

IF YOU DO NOT WANT YOUR ADDRESS (OR OTHER INFORMATION) TO BE VISIBLE TO CLASSMATES:

Go to "Edit Profile" (on the left hand margin) and scroll to the bottom of your profile. Check the box that hides your address and any other information you wish to be private. To verify this, on the Home Page, select "Classmate Profiles" up on the top border. Then select your name to see what everyone else sees.

If you have questions about privacy, feel free to use the "Contact Us" option or email me at

SReppe@aol.com

.

---

•

Welcome "Transplanted"

Simley Class of '63!

Simley photo page link

is on the upper margin

Updated: 9/4/13

Simley contacts:

If you have contact information for any class member, please notify one of the above.