South St Paul High School

Class Of 1963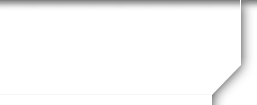 Not a member?
JOIN HERE
Find and click on your name.

WHO'S ONLINE NOW
No registered users are online right now.
WHERE ARE THEY NOW

WHERE WE LIVE
Who lives where - click links below to find out.

1 lives in Alaska
4 live in Arizona
1 lives in Arkansas
10 live in California
5 live in Colorado
5 live in Florida
2 live in Georgia
2 live in Idaho
1 lives in Illinois
1 lives in Indiana
1 lives in Iowa
2 live in Kansas
1 lives in Massachusetts
155 live in Minnesota
3 live in Missouri
1 lives in Nebraska
1 lives in New Mexico
2 live in North Carolina
2 live in Ohio
2 live in Oklahoma
1 lives in Oregon
2 live in South Dakota
3 live in Texas
1 lives in Virginia
12 live in Wisconsin
18 location unknown
47 are deceased



Show Classmates on map
Welcome to the South St. Paul High School
Class Of 1963 Web Site.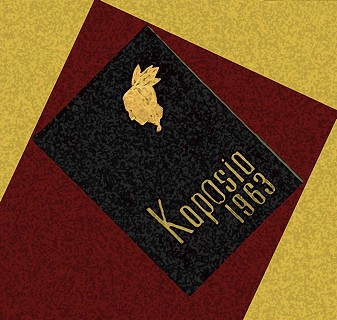 ANNOUNCEMENTS
•

Late Notice Classmate Obituary

Jean Ellingson Broom

1945–2016

Jean Marie Broom

November 25, 1945 - February 9, 2016

[Sadly, this notice was just recently discovered]

Jean Marie Broom, age 70 of Evanston, beloved daughter of the late Lester and Lucille (Landis) Ellingson; loving sister of Joanne Woehrle, John Ellingson, James Ellingson, Jerome Ellingson and Julie Diaz. Niece of Carol and Dennis Robb. Beloved aunt of many nieces and nephews and grandnieces and grandnephews.

Jean had a career as Vice President of International Human Resources with Chemical Bank, Estee Lauder and ITOCHU. After retirement she volunteered her time with Executive Service Corps.

Memorial Mass May 7th [2016] at 9:30am at Sheil Catholic Center, 2110 Sheridan Road, Evanston, IL 60201.

In lieu of flowers, memorials to the:

Multiple Myeloma Research Foundation, 383 Main Avenue, 5th Floor, Norwalk, CT 06851.

---

•

Passing On.....

We received this notice of the death of Marilyn (Klein) and Al Fischer's daughter:

"I have some very heartbreaking news; our daughter, Tanya, died in a vehicle/pedestrian accident on Thursday evening (3/29/18).. If you wish, you can pass this on. The one bright light in all of this tragedy is that she was an organ donor and they will be able to [benefit] up to 80 recipients. – Marilyn

NOTE CHANGE: Mass of the Christian Burial 10:30 a.m. Friday at ST. JOHN VIANNEY CATHOLIC CHURCH 19th Ave No @ Bromley SSP. Visitation 9:00 to 10:30 a.m. Friday. Interment General Lutheran Cemetery. Tanya was a member of the South St. Paul graduating class of 1993.

http://kandt-tetrick.com/book-of-memories/3462978/Fischer-Tanya/obituary.php

Memorials and notes of support may be sent to:

Marilyn & Al Fischer

528 3rd St North

Sartell, MN 56377

---

•

Renée Werner Ponto Champions

SSP Kaposia Burial Site


Our very own intrepid Renée Ponto has taken the torch lit by her father, Reinhold Werner, and spoken out to protect the Dakota Indian burial site of South St. Paul's Kaposia (the local name of the band or the village) Indians. Renée is featured in an article in the Sunday, 11/19/17, Minneapolis Star Tribune, South Metro Section. The burial site had been dedicated in 1938 and again in 1958 and was owned by the SSP School District. But the District recently sold part of the parcel of land to a private party which could limit access to it. Renée is determined to not let that happen.

Read more of Renée's effort to raise awareness for this cause.
http://m.startribune.com/woman-aims-to-protect-american-indian-burial-site-in-south-st-paul/458385643/

---

•

---

2017 St. Paul Art Crawl

Highlights work of Nancy Hawkinson Woelffer

The St. Paul Art Crawl features hundreds of area artists and is a 26 year-old tradition held in St. Paul's lowertown. Our classmate and artist, Nancy Hawkinson Woelffer, belongs to the co-op "Old Town Artists," whose studio is located in the ACVR Warehouse at 106 Water Street, St. Paul. This year, the crawl was held during the last weekend of April. Nancy was able to display her work at a special party as well as in studio, during the art crawl.

►It was a very special honor that one of her oil paintings, "Sky Hole" was chosen to be on the cover of the show's catalog this year.

Nancy is also delighted to announce that she sold two paintings this year! Success all around for Nancy and another star in our class of '63 crown!

---

---

•

Facebook Users:

Conversations of History in South St. Paul

Feeling nostalgic about your hometown? If you haven't found this place yet, check it out!

https://www.facebook.com/groups/

ConversationsofHistoryinSouthStPaul/?fref=nf

Be sure to allow about 2 hours. You'll get hooked!

2/23/15: We recently received this compliment about the Facebook site from a staff member of the Minnesota History Society:

Nicole Delfino Jansen And I should also note, MHS is currently working on an exhibit about Suburbia (to open this fall) and South St. Paul is one of the cities they are focusing on. We have great researchers - I turned their attention to this FB site (and Lois [Glewwe]) and I don't mind divulging that they LOVE it and have expressed what a valuable and unique resource it is. They say a number of communities have pages for history, but they have never seen one so active and with so much resource material. So many great contributors. I am not an old-timer in SSP, but wow - I thoroughly enjoy what all of you put into it!!!

---

•

---

Classmate Obituary

Janet McGinn Casperson

1945-2016

So very sorry to report that Roosevelt Grade School and SSP Jr. & Sr. High Schools Graduate Janet McGinn Casperson died on Saturday, July 23, 2016. She had been battling cancer for several years and was just recently moved to hospice care. We will miss her a great deal but we wish her Godspeed on her journey home.

Age 71 of North St. Paul Passed away July 23, 2016 Preceded in death by brother Jack; father Edward McGinn; mother Alma (Berg) McGinn. Survived by loving husband of 48 years, Rick; sons Eric (Yvonne), Mark (Janet), Steven (Heidi); grandchildren Nic, Owen, Sam, Amber, Lucy, Ethan, Eliana; sister Shirley Warechi (Mike); many relatives & friends. Graduate of U of M Library Sciences. Janet retired from the Washington County Library. She loved gardening, walks, camping, grandchildren, family get togethers, the cabin, reading, her book club, MPR & MN English Setter Club. Mass of Christian Burial Friday (7/29) 11:00 AM at CHURCH OF ST. PETER, 2600 N. Margaret St., North St. Paul, with visitation one hour prior to Mass. Interment St. Mary's Cemetery. Memorials preferred to Oxfam, Nature Conservancy or MN Ovarian Cancer Alliance (MOCA). 651-777-2600 sandbergfuneralhome.com

Published in Pioneer Press on July 27, 2016

- See more at:: http://www.legacy.com/obituaries/twincities/obituary-search.aspx?affiliateId=939&lastname=casperson&stateid=27

---

•

---

OUR YEARBOOK ON THE WEB

If you haven't had the fun of seeing our very own yearbook on the Web, check this out:

http://www.classmates.com/yearbooks/South-St-Paul-High-School/142034?dsource=pub

Would you have ever imagined something amazing like this back in 1963? I see they're having a "sale" and the regular price of $99.99 is 20% off plus free shipping for a limited time! Wowee! If you don't have your own copy handy, take a stroll down memory lane...online! Still boggles the mind, doesn't it?

---

•

---

PLEASE NOTE!

IS YOUR STREET ADDRESS SHOWING?

All known classmate addresses have now been added to this site. If your address is showing under "Classmate Profiles" it is because you added it yourself and opted to let us see it. If you are new to the site, please check "Edit Profile" to see whether we have your address listed correctly.

PLEASE DO NOT DELETE YOUR ADDRESS

This site was meant to be a repository for classmates' records and will be our one-stop source for future reunion planning. But YOU have the option of allowing others to see only what you want them to see.

IF YOU DO NOT WANT YOUR ADDRESS (OR OTHER INFORMATION) TO BE VISIBLE TO CLASSMATES:

Go to "Edit Profile" (on the left hand margin) and scroll to the bottom of your profile. Check the box that hides your address and any other information you wish to be private. To verify this, on the Home Page, select "Classmate Profiles" up on the top border. Then select your name to see what everyone else sees.

If you have questions about privacy, feel free to use the "Contact Us" option or email me at

SReppe@aol.com

.

---