St Catherine High School Alumni Assn. Inc. SE USA Chapter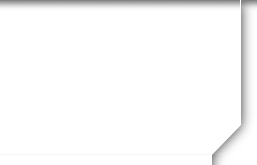 WHERE ARE
THEY NOW
MISSING CLASSMATES
Know the email address of a missing Classmate? Click here to contact them!
Welcome to the St Catherine High Alumni Association, SE USA Chapter website. We are a group of past students that have worked together to benefit our alma mater in Spanish Town, Jamaica. it is our hope that other past students located in the SE USA area will join us in support of our school. To find out more about the chapter as well as updates at the school please check back.
Please be sure to let us know who you are, how you are and where you are, so that we can keep in touch and strengthen the association.
Remember your alma mater. Be proud of your school.
UPCOMING EVENTS
St Catherine High School Alumni Assn. Inc. SE USA Chapter
General Meeting and Lime
Sunday, January 20, 2013 at 3:30pm
Home of jasmine Barnes
10769 NW 80th Circle, Parkland, FL 33076
For more information contact:
Jasmine Clarke- Barnes JBarnes530@gmail.com (786-252-6120)
courtney Hay flydreadmon@gmail.com (561-523-6872
Cheryl Anglin-Johnson Cheryl.ohnson@Bellsouth.net (305)975-5742
Please RSVP to give us a head count. Refreshments will be provided.
This is the first meeting for the year. To faciliate those who cannot make the meetings on a Saturday, the January meeting is on a Sunday. Each month the meeting will be in a different location. Members are encouraged to car-pool. Please call any of the phone numbers above to arrange for a ride.
  var _gaq = _gaq || [];
  _gaq.push(['_setAccount', 'UA-27585543-1']);
  _gaq.push(['_trackPageview']);
  (function() {
    var ga = document.createElement('script'); ga.type = 'text/javascript'; ga.async = true;
    ga.src = ('https:' == document.location.protocol ? 'https://ssl' : 'http://www') + '.google-analytics.com/ga.js';
    var s = document.getElementsByTagName('script')[0]; s.parentNode.insertBefore(ga, s);
  })();
ANNOUNCEMENTS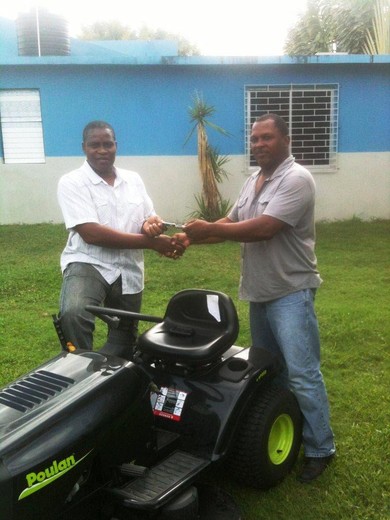 SE USA CHAPTER MAKES DONATION TO THE SCHOOL
Last year on one of his many visits to St. Catherine HighSchool, Courtney Hay (Class of '77) noticed that the workmen were cutting thegrass for Sports Day, using aWeedWacker™. It is safe to assume that you are all familiar with the size ofthe field, and so, it came as no surprise that — at 10 minutes prior to the commencement of the games — the field was still not ready for use.
Bearing in mind our association's mission, Mr. Hay seizedthe opportunity to make a difference, and immediately reached out to the SE USAChapter. On a recent visit to the School, on behalf of the Chapter, I presentedthe school with a $2000 donation for the purchase of a riding mower.
Chairman Lascelles Williams and Principal Marlon Campbellwere elated. Principal Campbell had this to say:
"As Principal of the institution I wish to convey thesentiments extended by the family of the institution. We are most thankful tothe Southeast Chapter for donating such a fine gift. The support staff is mostelated about the wonderful gift. Already they have expressed that their burdenswill be lighter and the lawns will be better kept.
I must say that I am very grateful for the union betweenthe alumni and the school. I have come to realize that the relationship isboundless and can only improve with time. I ask that you express my gratitudeto the other members of the executive and the board, and I humbly suggest thatyou keep the unity among yourselves so that in very short time the team will bea greater fortress.
I will be buying the bucket soon for the mower. The money Ihave left can cover the cost. Thanks again!"
On behalf of the SCHS Alumni Association, I want to saymany thanks for your support. With your donations and continued support, wewill continue to make a difference in the lives of SCHS student — one project at a time.
Jasmine Clarke-Barnes
President, SE USA Chapter
UA-27585543-1 - http://www.stcatherinehighalumni.com
agape