TNHS

Class Of 1996


Not a member?
JOIN HERE
Find and click on your name.

WHO'S ONLINE NOW
No registered users are online right now.
WHERE ARE THEY NOW

WHERE WE LIVE
Who lives where - select from the dropdown to find out.



Show Batchmates on map
JOINED BATCHMATES
Percentage of Joined Batchmates: 45.5%


| | | |
| --- | --- | --- |
| A: | 150 | Joined |
| B: | 180 | Not Joined |

There is no more sure tie between friends than when they are united in their objects and wishes. [Lat., Neque est ullum certius amicitiae vinculum, quam consensus et societas consiliorum et voluntatum.,]
Author: Cicero (Marcus Tullius Cicero)
Kahaloy na panahon daeng pagtiripon ang satuyang batch. Busy na gabos sa lambang sarong pag buhay buhay... Mana daw kamo ta mag bring back daw kita kang satuyang fond memories and a great reason to get back together with our old classmates (Ha! OLD is right) to reminisce about the good ol' days; or a chance to rekindle a lost friendship or perhaps to thank someone from your past who had a great influence on your lives ; or ang pag bring back kang satuyang terrible experiences and a time you prefer to completely wipe out and remove from your memory bank. Or perhaps para mahiling kang gabos how badly some of us have aged compared to how well we all look. Sure, why not? But whatever the circumstances are that you recall, to those who have not been counting, our nth year milestone is fast approaching.
We started this website so that our batch will have its own central point to focus upon the upcoming reunion event, as well as future milestones. This site is not meant to compete with any other TNHS websites. This site was started so that we may get the word out quickly and efficiently, and have total control of the content with no advertising, pop-ups, spamming, or other annoying internet junk. And it's completely free!
The primary mood of the site is to be light (humorous) while disseminating useful information about the reunion and what our class members are doing today. We are encouraging others to add some personal notes below about where you are, what you are doing, your email address, etc., in the section titled "CLASSMATES PROFILES" so the site can grow with everyone's effort. To demonstrate what we mean, we got an Italian, a guinea pig if you will, to start out with some personal information. However, we do reserve the right to maintain a certain level of decorum and tastefulness… sort of! Long-windedness will also be dealt with as required. Remember, brevity with content is a mark of genius… we think! (Please limit blurbs to about 650 words, thanks.) Photographs will be added and strongly encouraged to be included. So please read and enjoy.
NOTE: To submit your personal notes, please click on the "Contact us" above, to email the information to us. We will then add your information to the site. This website is a work in process and hope you will be take part on building this site
Thanks!
THEN & NOW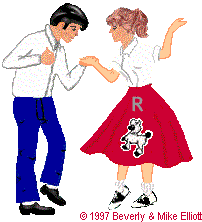 ANNOUNCEMENTS
CHATBOX
(open na tabi ang chatbox para sa gabos)
**************


We are looking for

CUTE BABY



ENTRIES ARE NOW AVAILABLE!!!

(check it out at PACONTEST MENU located in the left)

CAST YOUR VOTES NOW!!!
(You can cast your votes under SURVEY)
so muya pang maghabol ki entry pwede pa tabi...
just send your entries to
DAKULANG PAPREMYO ANG NAGHAHALAT PARA SA WINNER
************************************
ANNOUNCEMENT #2

Please write captions for all the pictures you send
so we will know what you want everyone to
know about them!
and send it to
Enjoy the stroll down memory lane... KODAKAN is now updated. . . . .
UPCOMING BIRTHDAYS