Sparkman High School

Class Of 1968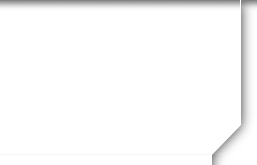 Message Forum
08/29/08 12:47 AM
#4


As for shirt orders...it's hard to print just a few at a time but I would be willing to consider the idea if there's interest. Tell ya what, we will run a poll and see how popular the T-shirt reorder idea is. See our Home page and vote only once please, as this will determine how many shirts are to be printed.
12/19/11 12:28 PM
#8

To Sparkman High School Class of '68, we have lost another beloved classmate. Dennis Ray Evans, husband of Karen Cobb Evans, passed away Saturday Dec. 17.
Funeral services will be at 1 p.m. Tuesday at Cash Piont Baptist Church. The family will receive friends from 11 a.m. to 1 p.m. Tuesday at the church. Our prayers and sympathy go out to his family and loved ones. R.I.P.
02/20/18 04:24 PM
#9

NORTHPORT - John Marshal Thorn, age 69, of 4801 Dove Creek Ave. Northport, Ala., passed away at home on November 29, 2017 following a long illness. A memorial service will be held at 1 p.m. Saturday, December 16, 2017, at Tuscaloosa Sailing Club, Bull Slough Road Northport, Ala. 35475

205-339-9225

with Sunset Funeral Home of Northport, Ala. directing.

205-345-2900

.

John is preceded in death his wife, Robin Bosarge Thorn; and his parents, Herman and Ellen Thorn.

He is survived by his daughter, Joslyn Thorn of Northport, Ala.; sisters, Cecelia Thorn of Fredericksburg, Va. and Suzanne Thorn May of Huntsville, Ala.; brother, Richard Thorn of Harvest Ala.; and his great-granddaughter, Amarie Bowen.

He was born at Great Lakes Naval Hospital on the North Shore at Great Lakes, Ill. on July 9, 1948.

The Thorn Family moved to Huntsville Ala. in 1960, and then to Harvest Ala. in 1962 where John lived until his graduation from Sparkman High School in 1967.

John attended several colleges and graduated from Athens State College with his Bachelor's degree in teaching in 1995.

John, who was an ASE certified auto mechanic for over 25 years, began working in 1996 at Central High School Parkview East Campus Learning Center Tuscaloosa Area Vocational School. He also taught in Jefferson County at Gardendale.

He was hired by the State of Alabama to be the Technical Instructor for Mercedes Benz until his retirement in 2014.

John enjoyed timing and scoring for many years at Road Atlanta. He was a part owner of the Square Wheel Bike Shop in Tuscaloosa and was an avid cyclist. He spent many years as an amateur archeologist hunting for Indian points and pottery here in Alabama and at his grandfather's property in Mississippi.

He was also a collector of hobby trains since his boyhood. John came from a musical family and played the trombone, the six and twelve string guitar and the banjo.

In lieu of flowers, the family suggests donations to Hospice of West Alabama or The

American Heart Association

.

Published in Tuscaloosa News on Dec. 13, 2017
02/21/18 10:34 AM
#10

Very sorry to hear about your brother. I didn't know him but he had many interesting endeavors in his life. Our 2 families had Tuscaloosa in common, as my grandfather began his family there. I hope you are doing well, Cecelia. Best wishes and my condolences.