TROY High School Class of 1968
Welcome to the Troy (New York) High Class Of 1968 Web site. In order to keep your personal information secure, everyone must log in.
After you've logged in, make sure to scroll down to see the latest news and announcements.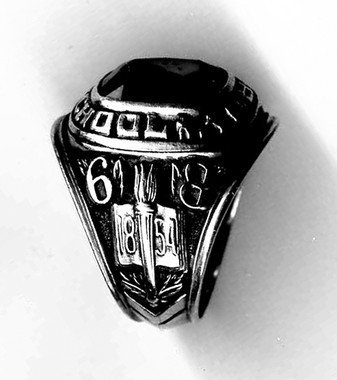 If you are new to the site, please start by going to "Classmate Profiles." Once there, click on your name and provide information about yourself and create a password.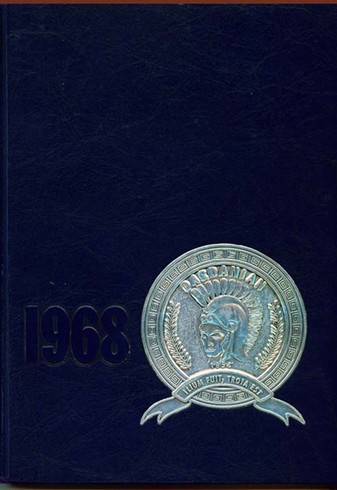 If you would like to become a "Guest Member," you can send us a request by clicking on the "Contact Us" tab on the left.
Home Page Visitor Count: = 12316
To play the Slide Show, click on the arrow (be sure to pause the music in the playlist at the bottom of the page first); to enjoy the show in a larger window, click on the 4-arrow box in the bottom right corner:
ANNOUNCEMENTS
•

Regret to announce that our 3rd classmate has passed away this year: Joann Marcus, on April 4, 2014

•

Just discovered this article from 1972 about our classmate:

•

Dick Wagar passed away on Jan 20, 2014. See In Memory Section for obit and other details.

You can link directly to the obit, and leave comments on the guest book by clicking on the following link

http://www.legacy.com/obituaries/timesunion-albany/obituary.aspx?n=dick-w-wagar&pid=169233807&fhid=5076

•

The following story appeared in WNYT--Kate Wronowski is the daughter of Tom Wronowski, Troy High Class of 68, and Susan Sharpe Wronowski, also of the Class of 68.

Updated: 01/03/2014 12:00 AM
Created: 01/02/2014 5:54 PM WNYT.com
By: Benita Zahn

This new year is starting off very differently than last year's for a couple, originally from Latham, and it's all thanks to the generosity of a family that suffered a loss.

Five month old Brigid O'Grady has no idea how close she came to never knowing her dad, Patrick.

In 2009, when he was just 34, he was diagnosed with liver cancer.

"I had a moment of 'why me'. Then it was very quickly I thought, 'why not?'," says Patrick.

He underwent extensive surgery and the removal of 60 percent of his liver, but knew he wasn't fully out of the woods.

Even so he was determined to live a full life and a year later he met Catherine, "Kate" Wronowski.

Although they were living in California, as fate would have it, they're both from Latham.

"How am I going tell her? Do I wait three days? When do I do it? It was probably the second or third date I have her the whole rundown," he says.

"It didn't really bother me. We just had such a great time, such great chemistry being from the same hometown. There was really this unspoken connection that we had," says Kate.

They married in June 2012 and by Christmas, Kate was pregnant. Then the other shoe fell and their delight was tempered. Patrick's liver was failing and fast. He had one shot at life - a transplant, but they'd have to leave California.

"California is a huge state with a lot of people nobody donates. I mean, they have very low donor rates and so does New York," says Patrick.

So they went to the Mayo clinic in Jacksonville Florida in March where the list was shorter and the wait began.

"Even though he was hours away from not being with us, I knew we were going to see that liver," says Kate.

The liver finally came on April 10. The donor was a young man. They've written his family a letter of thanks and hope to connect with them.

Kate's now active with the organization Donate Life America and coincidentally, was among the many volunteers creating the "Donate Life" float in the Rose Parade. Among those honored on the float, Albany Doctor Howard Smith, who passed last year and donated his organs.

As Kate and Patrick look to the future one thing is certain: their mission to educated others to the importance of sharing life.

"It was the best Christmas present. The best life present," says Kate.

For more information on becoming an organ donor, visit organdonor.gov or donatelifeny.org.

•

Mr. Delvecchio with Larry Schlegel at Class of 63 Reunion September 2013

Eugene C. Del Vecchio passed away quietly on Monday December 30, 2013 at Samaritan Hospital in Troy. Born in Brooklyn in 1926 the son of Nickolas and Sarah Del Vecchio, he was the youngest of six sisters and four brothers and the last one to pass on. He attended New Utkrecht High School and St. Francis Preparatory in Brooklyn playing on a hockey scholarship before entering the U.S. Army Air Corp. in 1944 and serving in the Pacific as a sergeant and ball turret gunner on B-24 and B-29 bombers in the 6th Bomb Group, 20th Air Force. Postwar, he attended St. Lawrence University on the G. I. Bill, graduating with baccalaureate in 1951 and a master of science degree following in 1956. As a goalie he was captain of the hockey team in his senior year and selected as a member of the National Hockey Team, the first All American Hockey team to visit Japan on a goodwill tour after the war. As a player, he was later elected to the St. Lawrence University Hall of Fame, an honor he took great pride in having received. He met and married his wife, Elizabeth, "Betty", in 1948 while at St. Lawrence and they enjoyed a lifelong love of travel together from their early family Sunday drives to retirement ocean cruising. Taking a position with the Troy School District in 1952, he taught school for 36 years and coached sports for 26, including varsity hockey, football, and track at Troy High before finally retiring in 1988 as the athletic director. "Coach" continued working part-time until 1996 in the job he loved and with the community of people he enjoyed most. He felt honored by his placement as a coach in both the Troy High School Hall of Fame and New York State Hockey Hall of Fame. He is survived by his son Brian and wife Margaret Del Vecchio of Palmyra, Va.; his daughter, Marcie Jean Del Vecchio; his daughter-in-law, Janice Del Vecchio; and his grandson, Christopher and wife Karen Del Vecchio. He was loving father and passed his great love of life and the people around him on to his family and friends and we will all greatly miss him. At his request, no public viewing will be scheduled. Church services will be held on Thursday, January 2 at 12 noon at Our Lady of Victory church in Troy with burial services to immediately follow at St. Mary's Cemetery on Tibbett's Ave. In lieu of flowers, donations in his memory can be made to the American Kidney Fund, 11921 Rockville Pike, Suite 300 Rockville, MD 20852.

•

2013 Class of 68 Donna Palitsch Memorial Award Winner: Michael Mannix

Michael will graduate with a total of 23 college credits from Hudson Valley Community College Michael has been a member of High Honor Roll, The National Honor society, Student Council, Spanish Club, Art Club and Environmental Club. He has been a member of the Varsity Baseball team for 3 years and was named Captain his senior year. He will be attending SUNY Oneonta where he will continue both his educational and baseball career.

2013 Class of 68 David Biggs Achievement Award Winner: Krystyn Knockwood

Krystyn participates in the Federal Lunch program. She is economically disadvantaged but that does not hold her back from being successful academically. Krystyn works very hard against the hand she has been dealt in life and is very successful. She has a very bright future both academically and on the basketball court. Krystyn is a beautiful (both inside and out), hard-working individual who sets high goals for herself and works extremely hard to achieve those goals. I believe in Krystyn's academic ability as well as her character. I have come to know Krystyn personally over the last two years. She has shared many personal struggles and she has a fabulous way of handling and overcoming those struggles. She will attend Sage College of Albany in the fall.