TROY High School Class of 1968
1968
Welcome to the Troy (New York) High Class Of 1968 Web site. In order to keep your personal information secure, everyone must log in.
After you've logged in, make sure to scroll down to see the latest news and announcements.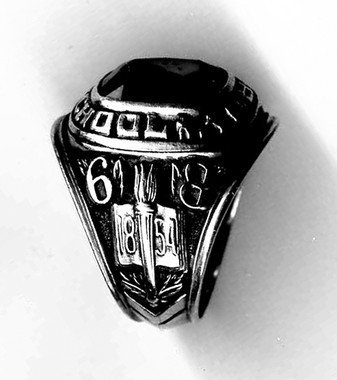 If you are new to the site, please start by going to "Classmate Profiles." Once there, click on your name and provide information about yourself and create a password.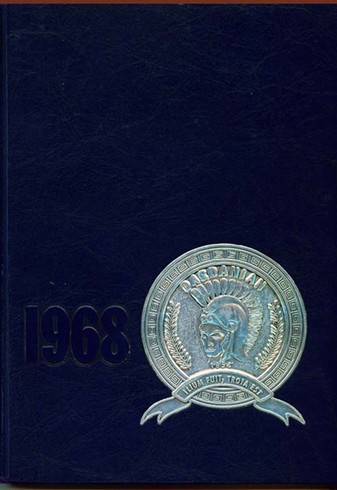 If you would like to become a "Guest Member," you can send us a request by clicking on the "Contact Us" tab on the left.
Home Page Visitor Count: = 21,334
To play the Slide Show, click on the arrow (be sure to pause the music in the playlist at the bottom of the page first); to enjoy the show in a larger window, click on the 4-arrow box in the bottom right corner:
ANNOUNCEMENTS
•

The Class of 1968 50th Reunion will be October 20, 2018.

Contact us for details.

•

Reunion 50! October 20th, 2018 - Save the Date

The date for the THS Class of '68 50th Reunion has been set. It will be held on Saturday October 20th, 2018 at the site of our 45th, the Holiday Inn Express & Suites in Latham.

A committee led by Class President David Biggs has been formed and will be working out the details on activities, times, costs, etc., so stay tuned for further communications and announcements. To that end, please be sure your contact information is up to date on the Class Creator web site so we can keep you informed.

Be sure to save the date and spread the word!

Hope to see as many as possible in October....

•

THS Class of 1968 and friends

Best wishes to all for 2018!

With this holiday season, let us give thanks for all we have received and honor the classmates who have passed on. As you make your end of year gifts, place consider our Class of 1968 Awards program. We have three scholarships and each goes to deserving THS senior. There are no administrative fees; every dollar benefits a student. No amount is too little or too much. Depending upon your tax situation, these are tax deductible contributions. You should consult with your tax consultant.

Checks can be made out to:

THS Class of 1968 Awards

Please send to:

David Biggs

26F Congress St, #305

Saratoga Springs, NY 12866

Stay healthy and plan now to attend our 50th Reunion next year. We have a wonderful group planning a fun weekend. We almost have a date in October-November.

More reunion volunteers are always welcome, or simply call that special classmate you haven't seen in years and make reunion the place to reconnect!

•

THS Class of 1968 and friends

I wanted to let you know the results of our recent funding campaign for the THS Class of 1968 Awards program.

We had 59 donors contribute $5,731 with some donating twice. These were mostly in memory of Jim Spain. Thank you for your love and generosity! 100% goes to our awards program with no administrative fees.

There's more! Jim Spain left a generous bequest in his will for the THS Class of 1968 Awards and his wife, Cathy, is working to pass the funds to the class in 2017 after the estate is settled. So Jim not only started this program, he set an even higher standard for continuing its existence.

To memorialize Jim, we have instituted a third award. The "CLASS OF 1968 JAMES A. SPAIN MEMORIAL AWARD" will be presented for the first time at this year's THS Senior Night. Several classmates proposed this idea and it's with great pleasure that I announce it's a reality. I also want you to know that Cathy Spain has been actively involved in the new award and is pleased with our decision.

The criteria for Jim's award include:

Award of $1,500 will be made to a THS Senior who will be furthering her/his education by attending any two-year or four-year school, including technical school.
Demonstrates leadership and initiative in school activities.
Exhibits good citizenship through generous sharing in community-related activities.
Exhibits strong academic achievement with a focus on STEM-related areas.

Students must apply and submit an essay. The award winners for this award and our two existing awards are selected by THS staff using our criteria for each award.

With Jim's award, we also increased our other two awards from $1,000 to $1,500 each. So we now have a commitment for $4,500 per year. That is a significant contribution from the class and we should be proud of giving back to THS!

With your recent contributions, the fund now has approximately $17,000. Our goal is to fund raise again in fall 2017 and finally in 2018 for our 50th Reunion. After that, the awards will continue until the funds are fully spent over the next 13-16 years.

Our awards are presented at THS Senior Night which is May 24 this year. When in town, I get the lucky duty of doing that, but that's not always possible due to my work travel. So, Sue (Sharpe) Wronowski has made these presentations several times and will be doing so again this year. Sue deserves a great big thanks for representing the class! She also told me this year has an added personal significance because her final kindergarten class since she retired is graduating from THS! We are seeking a volunteer to accompany Sue and video the event to post for the class to see. Please let me or Sue know if you'd be available to help!

My sincere thanks to David Youngs and Chris Miller for taking on the website and communications duties for the class. You saw the email from Jim last fall where he arranged this transition. Since then Dave and Chris have done so much for our class and continually provide guidance and support to me including the development of the new award. Without a doubt, a Jim Spain legacy has been to keep the communications open with our class.

Sorry for the long letter, but this catches things up for a while.

What's next?

Planning for our 50th Reunion next year begins this fall. Last reunion Chris Miller, Eileen (DerGurahian) Bureau and Dave Youngs were part of the organizing team. Let me know if you'd be willing to help out with the 50th. If you have suggestions for dates and activities, we'll take those as well.
We will continue to receive funds for our awards program. You can do this anytime. Checks can be made out to: THS Class of 1968 Awards. They can be sent to either:

David Biggs Treasurer

26F Congress St, #305 or City School District of Troy

Saratoga Springs, NY 12866 475 First Street

Troy, NY 12180

3. If you would be willing to include the awards program in your will and follow Jim's lead, please let me know or contact the current District Treasurer, Sarah Conyers, at 518-328-5053.

Best wishes for the summer!

David Biggs

pres68@prodigy.net

•

Memo to Class of '68 from David Biggs

THS Class of 1968 and friends

Best wishes to all for 2017!

Thank you to all who have made a donation to our Class of 1968 Awards program. Your donations have all been forwarded to the school district in memory of Jim Spain.

This is another request to those who have not sent in a contribution. We are hoping to endow these scholarships for many years and we need your support also. Every dollar benefits THS graduates. There are no administrative fees and no amount is too little or too much.

Checks can be made out to:

Class of 1968 Awards

On memo line: In memory of Jim Spain

Please send by March 31 to:

David Biggs

26F Congress St, #305

Saratoga Springs, NY 12866

Stay healthy and plan now to attend our 50th Reunion next year. We'll be setting a date and location this summer/fall.

•

Open Letter to the Troy High School Class of 1968

Holiday greetings to all!

In 2003, we began our THS awards program under the leadership of Jim Spain. Jim conceived and implemented the program as a way to acknowledge the start we got from Troy High School. What better way to says thanks than to give another a helping hand?

We have two awards that were first presented in 2004. The first is our Memorial Award that honors our classmates who have passed. The student must exhibit school spirit and good citizenship. The second is our Achievement Award for a student who has overcome personal hardship. Students in each category submit an essay for judging.

With these awards, the Class of 68 has made an impact; your contributions have made an impact!! So far in 13 years, 25 THS graduates have received a total of $20,300 from the Class of 1968! Individual awards began at $400 and we now present two $1,000 awards each year.

Our current account has just over $11,000, enough for nearly six more years. That's terrific, but I hope we can do more. How about we target contributing at least another $12,000 total for 2016, 2017 and 2018 (our 50th anniversary)? Combined with what we have, that would guarantee another 12 years of the award for a total of 25 years!

So in the spirit of the holiday season, please consider making a contribution to the Class of 1968 awards fund. Personally, I plan to contribute this year in honor of Jim Spain and Judy (Spain) Zimmie who have done so much for the Class of 1968. Won't you please join me?

I checked again with THS that donations are tax deductible. The following response is from Sarah Conyers, Troy District Treasurer, "I would advise donors to consult their accountants but yes I believe these donations meet charitable criteria as they are scholarship accounts approved by the board of education."

Checks should be made out to: "Troy City School District" with "Class of 1968" on the memo line.

Send checks to David Biggs, 26F Congress St #305, Saratoga Springs, NY 12866 and I will pass them along.

Please have a happy and safe holiday season!

David Biggs