Santa Rita

High School




Class Of 1980

The 1980 Graduates of

Santa Rita High School
Welcome to the Official Santa Rita Class of 1980 web site. This is a permanent web site for all Classmates of Santa Rita High School or not quite, moved away and/or finished at another school. You are all welcome here!
Remember - This is a OUR website that helps us stay connected, so please feel free to use it to keep us all updated with what is going on in your busy lives. You may use this site to promote your business, charitable cause, noteworthy achievements, notice of an informal get-together, etc...

REMEMBER...
This site isn't about waistlines, hairlines or credit lines.
It's about lifelines.
It's about reconnecting with our friends
from some of the best years of our lives!
This website is for you and it's FREE!
*** IF THIS IS YOUR FIRST TIME ON THE SITE ~ ~

Simply click on Classmate Profiles on the top left if you're from our Class of '80, find your name on the list. Then, register to log in and create your own profile page where you can upload photos, and let your classmates know what you've been up to or, share a school memory, and if you are not on the classmate profile list, click on CONTACT US send us your contact information to add your name to our list. As a member, you may also send and receive messages; so, be sure to Check Messages.

Please check out the page, "First Time Here!"
20 YEAR REUNION
It's hard to believe that we have been out of high school as long as we have. There have been many changes, experiences, heartaches and triumphs in our lives over the years. Lets face it, high school was a very strange time for us hormones, self-discovery, uncertainty, friendships, cliques, but that's in the past. We've grown changed and endured.
Please send me your pictures from the 20 and 30 year reunion.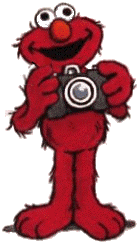 PHOTOS WANTED! Please email photos (from the past and present) to tsink@cox.net Or, add them yourself to your classmate profile. If you don't have scanning capability, email us and we'll arrange another method.