United States Air Force Academy Preparatory School
Class Of 1971
2010 PREP REUNION
Some buildings have been added, many have been remodeled, and some have had their uses changed, but the purpose has remained the same - to develop leaders for our Air Force!
The Prep School Class of 2011
The Prep School Class of 2011
Richard Wilson, David Shields, Mrs. Shields, Mrs. Wilson
Richard Park, Richard Kennard, Mrs. Bready, Cope Mitchell, Al Bready, Craig Nass, Willie Cosby, Edward Zerambo, David Shields, Mark Shope, Phil Gronseth, James Eken, Don Henney, Larry Fariss, David Haugen, Dave Dillard, Mrs. Dillard
David Shields, Cope Mitchell, Richard Kennard, Bruce Hancock
Standing: Phil Gronseth - great presentation, Al Bready, Willie Cosby
We were informed that our presentation and tour was the first and would be the last of its kind - A big 'thank you' to Larry Fariss and Phil Gronseth!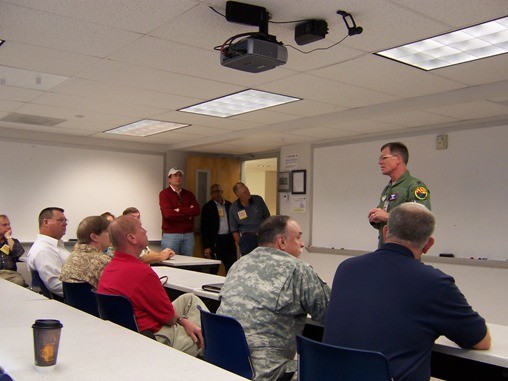 We didn't have these!
We didn't have these either!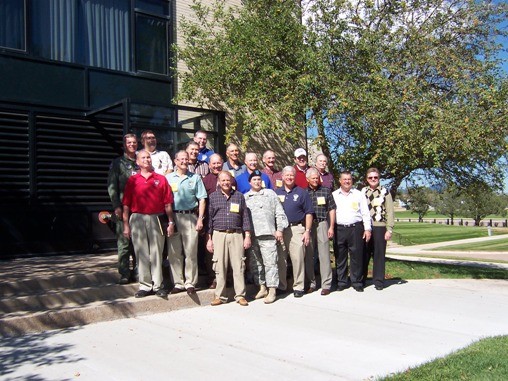 Mrs. Layman, Rick Layman, Marvin Kobza
*** ** * ** *** ** * ** *** ** * ** *** ** * ** ***
If you want to discuss the reunion, you may use the message forum - I can't add a forum to just this page. If you have photos that you want to have me upload here, you may e-mail them to me or put them in your own profile.
Bruce Hancock