(/+V)
In Memory
I remember Mrs. Fred talking about the Vietnam War. We had many dicussions in class about the war.
These are the ones of our class who served. We want to salute you and honor you for your service.
If you know anyone who should be on this list, but is not, please let me know.
Also, if any information is incorrect, please let me know.
(btaylor@hot.rr.com or contact me through the web site)
Larry Abner Army National Guard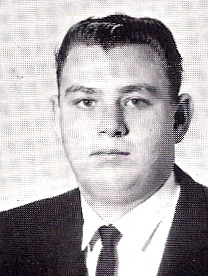 James Alexander Air Force
Raymond Lee Barnard Army Reserve Airborne infantry
Thomas Birkes Texas National Guard
Hershel Bray
Army
Larry Bridges Army
Albert Brown
Texas Army National Guard
Robert Buckner Marines
Grace Carbajal Coia
Navy
Johnny Cardwell
Air Force
Guy Clemmons Army
Dolan Culp Army - National Guard Vietnam
Mario Duron Army
Bill Farmer Army Vietnam
David Ford Army 82nd Airborne Medic Vietnam 18 1/2 months
Tomas Fuentes Air Force Vietnam 3 tours
Mike Groman Air Force
Marvin Hegar Air Force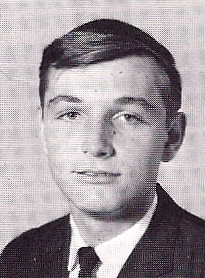 Jessy Huebner Army OH58D Kiowa helicopter Texas; Texas National Guard
Glen Jenson Texas Army National Guard
Larry Kelinske Marines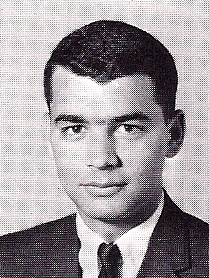 Ken Kraemer Air Force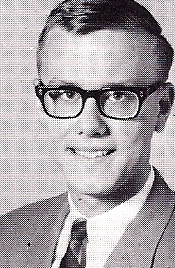 Lamar Lampert Navy and Air National Guard
Fredrico Martinez Air Force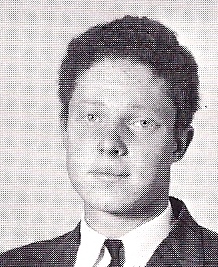 Charles Miller Army
Jimmy Moss Navy submarine service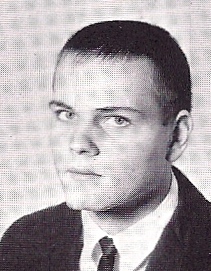 Robert Oliver Army Vietnam 1 year
James Payne Texas Army National Guard
Thomas Petty Army Vietnam
Ronald Phelps Army
Eddie Robertson Army; National Guard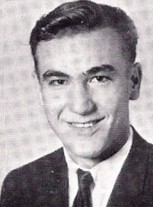 Weldon Roe Air Force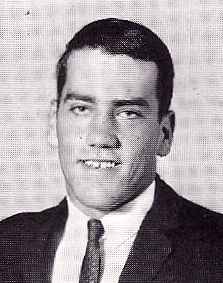 Terry Stallard Army Special Forces
Roy Swanner
Merchant Marines
Donald Williams
Army
Donald Wright
Navy
Thomas Yarbrough Army Vietnam
Letter from the Wall by Gay McFarlen Belcher
May 27, 2002
copyright 2002
Dear Brothers,
You can't imagine how good it is to see you. For so many years it was just us the Fallen gathered together, until this wall was built. We often talked about you and wondered where you were and how you were doing. And then this wall was built and you began to come.
Over the years, you know, we've watched you age. We've laughed and joked about that some. You knew we would. After all, we remember you with hair, and no gray: and the extra 50 to 70 pounds you carried then was gear. But we still see you, too, as the vibrant young men of strength just as you remember us.
We've watched you come alone at times. We've understood your need to do that. After all it was always just us in Vietnam. No families except in our letters, packages, and in our hearts. We were our families, then, weren't we? But we've also watched you come over the years with your wives, you sons and daughters, and now your beautiful grandchildren. There usually isn't a lot of explanation about us taking place at the wall or any conversation at all for that matter, but something tells us that happens elsewhere. What we see is love and compassion in the eyes of those with you. Not so much for us, but for you. It makes us feel so good to see that you have the love and support of those who come here with you.
We stand and we watch and we listen. We see the sadness in your faces, we see the pain in your eyes: we watch the tears flow down your cheeks. We know what you are thinking. We feel what you are feeling. Certainly we know what we have missed out on all of these years. And we know that you feel so guilty because you are on the outside of this wall and we are inside. But on a sunny day like today, you step inside with us. Can't you feel us all around you slapping you on the back, hugging you and telling you that it's all right? You have done what we would have done. You have done the things we would have wanted you to do. You've worked hard your whole life. You've worked in your community and helped your fellow veterans. You have made a life with a family that continues to help this country grow, You have perpetuated the very values in which we believed and for which we died. We wouldn't have asked for more. Did you think we would?
On any day that you wonder why we all did what we did, why we all sacrificed as we did-take a look around you. Reach out to the wife who has held you close all of these years. Gaze proudly at your children who have become fine men and women with families of their own. Look at that curly headed little granddaughter next to you. Hold that grandson close to your heart. Watch him today as he stands and salutes the flag or marches in the parade. He's your reason. He's our reason.
Come again, Brother. As long as you come, we'll be here. As long as you live, so will we.
Forever remembering and living through you,
Your Brothers in the Wall
"At the Wall"
Lyrics by Gay McFarlen Belcher - copyright October 2007
As I walk along this Wall of Black,
my broken memories take me back
to the band of brothers I knew when
in the prime of life we fought to win.
So young, those men, with stronger wills
And ever so much braver still--
I wonder more as years go on
Why I am here and they are gone.
It tears my heart seeing names reflected
of fathers, husbands, sons expected
to come home, but who never did.
Why, my God, not me instead?
But my wife steps up and takes my hand
"I think I can help you understand."
Chorus:
You are here for me.
You saved my life back then,
And every day since then.
You gave meaning to my world-
a fine, young son, a baby girl.
You taught them how to live, you showed them how to give.
You are here for us.
Then as I walk still filled with doubt,
I see young soldiers looking out
at me, and one steps from the wall
and says, "Hey, Man, we need to talk. Have you lived the life we would have lived?
Have you given all that you could give?
We only asked the best you could.
Never asked more, did you think we would
judge you as you came here weeping?
We hear your cries, we see you seeking
answers: but we walk with you
living, laughing, loving too,"

You've paid the debt you had to pay.
We've lived through you. We live today!
Chorus:
"You are here for us.
You couldn't save our lives back then
and you've hurt each day since then.
You took our hopes and dreams with you:
Brought them home, and made them true.
Helped wounded souls to live.
Showed our brothers how to give:
You are here for them."
"Now I notice that young girl whose hand
you clasp and that handsome little man
who rides your shoulders as you pass.
"Whose names are on this wall? they ask.
So you tell them of your brave young brothers--
The ones you knew and all the others
whose stories hide within this wall.
Remembering them one and all."
Take that little grandson to your heart.
He's the reason you live, and in part
our reason too for he'll come on
these walks to see us when you're gone"
"Carry on, my Brother, no need to feel
guilt or shame for we live still."
Chorus:
You are here for us.
You couldn't save our lives back then,
but you've carried us with you when
you passed the lessons that you gained
to those precious children who'll remain.
You've taught him how to live, and showed her how to give.
You are here for him.
Your are here for her.
You are here for us!
You MADE IT HOME for us!