Mark T Sheehan High School

Class Of 1979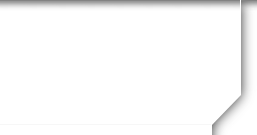 Message Forum
04/05/09 07:09 AM
#41


Because the meeting is on a Saturday, we could go to the Vineyard from 4-8. Then see where that leads. Just an idea. Have a great day everyone? P.S. Mary, how was your nephew's play?
04/05/09 10:41 AM
#42


It was great seeing everyone Friday night!
I had a blast! Now I know what everyone was talking about when they said how much fun the meetings are!
In defense of the smashed wine glass - I think I saw Mary Pashley moving my coffee table as I went to put my glass down!
My home is always open for meetings - however you may have to supply your own wine glasses - my supply is dwindling! Let me know if we need a place for May 9th!
Liz
04/14/09 11:34 PM
#45



We'll report back upon our return. Joe, Cinco de Mayo?

05/15/09 03:17 PM
#48



Is the reunion meeting this weekend at the vineyard?
May 15th or 16th? Can someone help this poor sole figure out if I should be buying Liz a new wine glass or heading to the winery... or both...


05/15/09 11:12 PM
#50



If you have any extra wine glasses, bring them too!!!

Jane
06/28/09 01:04 AM
#52



Ron
07/10/09 02:50 AM
#53


BR

Harry
07/21/09 04:55 PM
#54


Best of luck to you and your family, hope you have a great experience there in Germany!! Watch those speed limits!

Viel Glück!

07/22/09 09:42 PM
#55



SATURDAY, AUGUST 22
6PM

5 BRIDLE LANE
WALLINGFORD

BRIDLE LANE IS OFF WOODHOUSE AVE (ROUTE 150)-ACROSS FROM WHEATFIELD DRIVE

EVERYONE IS WELCOME-INCLUDING YOUR SPOUSES
FOR DIRECTIONS OR QUESTIONS- CALL GREG OR VERONICA
269-8207
HOPE TO SEE EVERYONE THERE!!!

11/08/09 09:37 AM
#57


The next reunion meeting is at my house -

Saturday - November 14th - 6pm
17 Broadmeadow Road

Call if you need directions - 269-0233
Everyome is welcome!
See you then -
Liz
11/22/09 12:50 PM
#59


I was sooo looking forward to seeing everyone but the convicts are causing a bit of trouble lately and I have to work black friday, it would be a long 3 hour trip to make after a day watching these knuckle heads, I hope we can do this again and that the site stays up, I am in contact with a few of you on Facebook if anyone wants to stay in coctact there great, I hope you all have a fantastic time, Jane sorry about not being able to be tour dance partner but hey who knows in 5 years,,,,,hips are still in good shape so I don't see any hip replacement in my future yet......Have a great time everyone and know that I am there in spirit
11/25/09 07:49 PM
#61



I look forward to seeing lots and lots of pictures!

Sue, thanks again for all you have done!

Tons of love,

Renee
11/28/09 12:47 PM
#62


Thank you all for your support of the website, it will live on for at least a few more years and many thanks to all the committee members for everything you have done and a HUGE thank you for the wonderful gift basket! OMG it is awesome!! You are all the best!!!
See you all tonight for another go around........
12/01/09 08:25 AM
#63

Well I need to tend to my aching body, it appears I may look young but my body felt the pains from the dance floor, but it was worth it. Class of 79 was & still is mighty fine.
12/04/09 09:16 PM
#64

youtube. Jukebox the Ghost, song is Hold It In. Watch the credits. - Jon
09/20/10 09:39 AM
#65

Hi Classmates... I heard some sad news today that Nora Glatfelter passed away after a long illness. May she rest in peace. My prayers go out to her family and friends. I remember her as being friendly to all and she was very sweet. Thanks for the smiles Nora.