Wichita Falls High School

Class Of 1988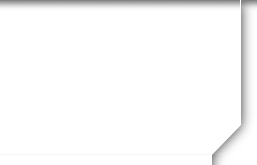 UPCOMING BIRTHDAYS
Show More
MISSING CLASSMATES
Know the email address of a missing Classmate? Click here to contact them!
ANNOUNCEMENTS
•
Kathryn's second baby boy, Willoughby Winterbotham Bouverat, was born on April 24th!
•
Fall Back 2009!!!! September 12th
Reunion of the Wichita Falls Family
Food, Drinks, Music, and lots of Luv.

Ft. Worth Texas
Yucatan Taco Stand

Please feel free to pass this on to any and all from Wichita Falls.
Tentatively scheduled for a restaurant in Ft. Worth.

Let's re-live some of those memories such as;
The spirited rivals between Coyotes, Huskies, and I guess the Raiders.

I'm counting on the Falls Family.
Spread the word!



•

Just wanted to say hi to everyone and can't wait till the reunion.

•

20 year reunion to be held in Wichita Falls. More to follow, Information can be found on this site and on the Coyote MySpace site located here www.myspace.com/1988wfhscoyotes

We have been getting a lot of requests from people to join that did not graduate with the 1988 WFHS class, unfortunately your request will be denied. This site is intended to serve as a permanent place for the class to plan meetings and reunions for years to come. You are more than welcome however to join our MySpace site at the link above.

•

Steve and I is/are? (Help Me Mrs Merrill or Mrs Wilson) working on the chat problem. Should be up soon. If there is stuff ya'll want added let me know.

Patch
Welcome to the
1988 WFHS WEBSITE
We still have a few shirts left!!! If you would like to purchase one they are $15.00 +
$5.00 for shipping!!
We will sell them until they are gone!!
Email Amy at alridingin@aol.com
Uploading your reunion pics is now available!!
Check your email