Skokie Junior High School
Class of 1966
In Memory
Marianne Goldberg
There will be a service for Marianne at the Martha's Vineyard Hebrew Center. This is a quiet event. There will be a memorial for Marianne to be announced at a later date.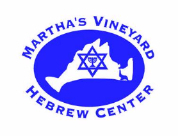 ​BEREAVEMENT NOTICE
It is with sorrow that we share the news that
Marianne Goldberg,
died on Monday, December 21st.
There will be a Funeral Service
at the Martha's Vineyard Hebrew Center
on Tuesday, December 29th at 2:00 pm
followed by interment at the Abel's Hill Cemetery in Chilmark
Donations in Marianne's memory may be made to:
Pathways Project Institute Ltd.
41 Wequobsque Rd. - P.O.Box 437
Chilmark, MA 02535-0180
Letters of condolence may be sent to
Jerry Biederman
2 North LaSalle Street - 17th floor
Chicago, IL 60602
"May the Source of Peace send Peace to all who are in mourning."
Pathways Gathering Space at the Chilmark Tavern
9 State Rd, Chilmark
Pathways......Enhancing and catalyzing projects in the arts, writings, and collaborative forms, within community.......
Keeping a Light On, in Chilmark for multi arts, multi generational stewardship.
All Very Best,
Marianne & The Pathways Team
Dr. Marianne Goldberg
Artistic Director and Founder
Pathways Projects Institutes
pathwaysprojectsinstitutes@gmail.com
Obituaries by The Martha's Vineyard Times - Dec 24, 2015
Marianne Goldberg died peacefully at her home in Chilmark surrounded by friends on Dec. 21, 2015, after a sudden and brief illness.
Marianne was born in Chicago, Ill., on Sept. 10, 1952, to Adrienne and Richard Goldberg. She grew up in Winnetka, Ill., with her two sisters, Susan and Donna, and their much-loved beagle Buttons.
Marianne was a multitalented, creative choreographer, writer, and visual artist. As director and founder of Pathways Gathering Space for Arts & Oceans in Chilmark, she directed multiple collaborative arts community events. Pathways has "kept a light on in Chilmark" during the winter months by providing a venue for the artistic community to gather and organize recitals, concerts, and poetry readings and gift honoraria to local artists. She initiated the OceA Wilderness Festival in 2010, and in 2015, Make Waves Martha's Vineyard, a spring festival of light across our waters. "Unfurling/To Inhabit Together," Marianne's choreography and photography project since 2012, explored ocean geography, kinetic architecture, and intermedia. It has been performed at Pathways Gathering Space and at the Yard in Chilmark. Her most recent choreographed work was presented in September (Sept. 30, 2015, "Pathways meets the Yard with Marianne Goldberg's OceA Wilderness").
Marianne received her doctorate in performance studies from NYU, Tisch School of the Arts; M.F.A. in choreography from Smith College; and B.A. in aesthetic education from UC Santa Cruz. Her scholarly writings and "Performance Pieces for Print" were published in the Drama Review, Artforum International, Women and Performance, and numerous journals and books. Her choreography has been performed across the U.S. and internationally, from Grand Central Station to Washington Square Park, from urban cafes to conference podiums, from dirt fields to blooming gardens.
Marianne's deep love of the ocean fueled her desire to one day create a Martha's Vineyard protected ocean wilderness Hope Spot. She adored her Chilmark home high on the bluffs, overlooking the pristine sea.
She is predeceased by her beloved parents, Richard and Adrienne Goldberg of Winnetka. She will be greatly missed by her sisters, Susan Goldberg of Winnetka, Ill., and Denver, Colo., and Donna Goldberg of Vershire, Vt.; her aunt, Marilyn Chapman of Chicago, Ill.; her uncle, Myron Chapman of Chicago, Ill., and Boca Raton, Fla., numerous cousins and many dear friends.
Funeral services will be held on Tuesday, Dec. 29, at 2 pm at the Martha's Vineyard Hebrew Center, Center Street, Vineyard Haven. Burial will follow at the Abel's Hill Cemetery on South Road in Chilmark. A celebration of her life will be held at a later date. Donations in her memory may be made to Pathways Projects Institutes Ltd., P.O. Box 437, Chilmark, MA 02535.
Arrangements are under the care of the Chapman, Cole and Gleason Funeral Home, Edgartown Road, Oak Bluffs. Visit ccgfuneralhome.com for online guest book and information.
Meredith Wheeler of Lautrec, France wrote:
My sincere condolences to the family of Marianne and to her loved ones. She was a classmate at New Trier and I always appreciated her warmth, intelligence and energy. I've admired from afar her creative work in the world of dance and all the arts. She clearly made a deep and lasting contribution to her community and the wider world.