Cheltenham High School
Class Of 1970
Click on the links
Fun and Fascinating
Lynnewood, Myers, Paul Slingbaum, Littleton's Diner
~ CHS Class of 1970 ~
Our Grand 50th Reunion: 2020
Only 4 years away....
Stay tuned !
---
Want to come to a
Spontaneous Mini-Reunion ?
~ Saturday, October 8th, 2016 ~
17 classmates so far....
Latest: Mimi Arno Assion, Dave Brenner, Mary Lou Dahms
Where would this Mini-Reunion be? Click here
Who is coming ? Click here
---
In Memoriam
George Dash
June 6, 1952 - June 5, 2016
---
Our "What? We're 63?"
45th Reunion, October 2015
It was Amazing!
Were we really up talking until past 2 a.m. ?
Click here for 2015 Photos
And our 2010 Photos including NEW 2010 Portraits section
And even our 2002 Photos
New pictures are being posted --
Come back again for more.
It was a party -- and so much more. It was an opportunity. We had a wonderful time, and ...
We look forward to seeing you at our 50th !
And here's the long and the short of it:
Friday Meet at the hotel lobby, 4:00 p.m.
Friday 5:00 p.m. Happy-Hour Tapas and beer/wine at Valanni's.
Friday 7:00 p.m. Hors d'oeuvres / Buffet Dinner at Chops.
Saturday Lunch and events: Downtown Mural Walk.

SATURDAY 5:30 p.m. Wine/Cocktails on the Mezzanine,
The Reunion 7:00 p.m. in the Junipers Ballroom
Post-Reunion 11:30 p.m. at the Hospitality Suite until 2:30 a.m.
Sunday 9:00 a.m. - Noon Breakfast / Brunch at the Marriott restaurant.
pix number here Photos from our Classmates' Profiles mixed in with Reunion photos. To see the photos from the 2002 Philadelphia and the 2003 West Coast Reunions one at a time, you can go to the previous CHS Class of 1970 website... maybe.
---
Our School Experience Questions of the Day:
Who has seen the current movie "Paper Towns" ?
The final weeks of high school Senior year.
Or read the book ?
What teachers were influential for you, and why ?
After graduation, did you ever see that teacher again ?
Do you still have your Junior High Yearbook?
Post your responses for Today and all Past Questions
---

DOW slides 1,000 points as price of CHS Reunion Tickets drops 22% ...and then recovers by mid-day.
(Reuters) Prices of Cheltenham Reunion Tickets dropped almost 22% at the opening bell on Monday, sending global markets into a tailspin. Prices were at levels last seen in 2010, temporarily erasing five years of baldness, weight gain, and memory slippages. By mid-day, however, prices had recovered to their early-2015 levels, prompting analysts to predict a terrific October performance.
"CHS Reunion Tickets have always been at the top of the savvy investor's portfolio," top Street analysts were heard to say. "As a class, it remains in the Outperform category. CHS attendance has shown unmatched returns for 45 years. Margins continue to exceed expectations, with an anticiptated Preferred Stock offering generating continuous excitement."
Analysts noted that only CHS Ticket holders could expect to benefit from the uncommonly memorable early-October Dividend payout.
Questions as to the cause of Monday's crash led to typical blame on the recent roil in the Chinese reunion ticket market. "But who would want to go to a reunion in China ?" U.S. analysts wondered. Cheltenham Reunion Tickets continued to be a MUST BUY in 89 top brokerage recommendations, reinforcing that one or two tickets should be a part of every Boomer's portfolio.
A ticket purchase now will pay dividends for years to come.
---
[Cheltenham Alumni and other CHS classes, click here.]
Our Cheltenham Class of 1970 site was created October 4, 2009
Home Page Visitors as of May 14, 2015: Over 80,000
Who was the 80,000th Visitor ?
A tie between George Dash and Neil Klinger
---
Hey !
About 70 or 80 of you are coming to this website every day !
In the last weeks of May and early June, 261 individual classmates came here.
What are you doing here ? How could the website be better for you ?
Are you excited about the reunion ? If so, why not sign up ?
Please take a moment and enter your thoughts --


Survey button on the left, 3rd one down.
What you say will help everyone to better enjoy this site. Thanks !
Click on this map to see an expanded

M

A

P


with the location of all our classmates.

Can it be ? We have no CHS-70 presence in Idaho, Montana, Utah, Wyoming, North Dakota, South Dakota, Nebraska, Kansas, Oklahoma, Arkansas, Mississippi, South Carolina, West Virginia, or New Hampshire ? One in The Netherlands, 1 in Australia, 3 in the Middle East, no one in Africa, South America, or in Russia or

the Soviet states, and no one (now that Karen's home) in all of Asia.
---
If you are new to the website


please click on
"

I'm New -- Now What ?

"
You will need to enter your personal information and be verified to have full access to this site.
Click here for the FAQs pertaining to this site, your
privacy, posting photos, and how to keep in touch and informed
---
Fun Quotes:
Golda Meir: "As President Nixon says, presidents can do almost anything, and President Nixon has done many things that nobody would have thought of doing."
Albert Einstein: "Do not worry about your difficulties in Mathematics. I can assure you that mine are still greater."
Tom Brokaw: "You've been told during your high school years that you are now about to enter the real world, and you've been wondering what it's like. Let me tell you that the real world is not high school. The real world, it turns out, is much more like junior high."
Read the rest of the Tom Brokaw quote, and other Fun Quotes... click here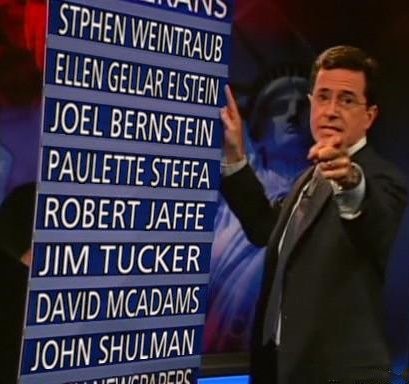 You're On Notice -- You haven't signed up here yet.
Please contact us with any questions or suggestions for our Reunion or this website.
We want to see you there !

Want to help ? Click here Help us locate all our Classmates.
---
---
Quick Links
Click on any of these links
Birthdays ~ User Forums - Info + Chats ~ See the Newest Profile Updates
Map of where Everyone Is ~ Classmates who are on Facebook
Old Photos ~ Info about the Marriot ~ Fun Quotes
Some Fun & Fascinating Profiles
YEARBOOK PHOTOS for all our classmates




•
Well He has done it again. Fred put together a GREAT 45th Reunion. Although it was small in numbers it gives us a chance to discuss the BIG EVENT the 50th. The Class of 1970 has grown since HS and the groups we had then are one big group now. People we didn't know then we are trying very hard to get to know now, and that's why we are a great bunch of adults. We Are CHS 1970. I hope that everyone in our class that sees this post we are going to have a 50th that should be and will be the best Reunion in the CHS history.

Lets go Class of 1970

Lorrie Slade