Lincoln Northeast

High School




Class Of 1973
Welcome to the Lincoln Northeast High Class Of 1973 web site.
We will be continually updating the site information, so please make us a favorite and visit often. And stay in touch. Plans for the 45th reunion are now under way.
ANNOUNCEMENTS
The 45-year Class Reunion is over, but memories were captured in pictures. So, go over to the Link – "Pictures of friends" and see if you can identify all those smiling people.
I know it is early, but I need the time to prepare.
Please send me photographs of yourself, like important events (birth, marriage, military, graduation from LNE, graduation from secondary school(s), current family group picture) and anything you are willing to share with the class.
I ESPECIALLY need class pictures from our time at LNE!
Please give me your top 3-5 songs from that era and make sure that you send everything electronically as individual items or I won't be able to extract them properly. Make sure that they are the highest quality possible or the output will stink.
Mention a few of your favorite events, one liners or something that inspired you, made you sad or other actectdote...please be specific...I can't read minds.
I will need time to work on this and make it AWESOME, so please send what you can ASAP...it won't let you down!
Terry W. Kotschwar
nelinebacker@gmail.com
THANKS!!!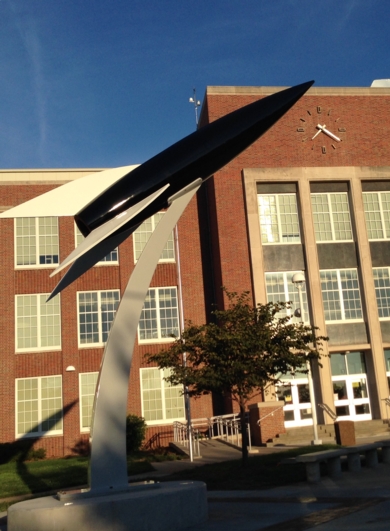 "WE ARE THE ROCKETS THE MIGHTY MIGHTY ROCKETS"
YES YOUR EYES ARE OKAY!!!
IT'S TRUE
THERE IS AN EXCITING FUTURE
FOR OUR ROCKET
COMING HOME
If you are interested in viewing pictures of the 40th REUNION from the ISLES or the Tour of NORTHEAST HIGH SCHOOL along with pictures from past get togethers,
just click the LINK on the left side of this page.
"PICTURES OF FRIENDS"!!!
And most important....LETS ALL STAY IN TOUCH!!!
Our "Outreach" efforts continue. Please contact everyone you can to let them know about this website.
If you have valid e-mail address or phone numbers for people that do not have adequate Internet access please send them to Bill.Haeffner@hotmail.com so we can add them to our distribution list. Classmates do not need to be members of the site to receive "class e-mail blasts" as long as we have their e-mail address.
Note the missing classmate invitation on the right side of this website does not automatically collect e-mail addresses so if you want your friends on the distribution list please send them to the Site Admin.