Lincoln Northeast

High School




Class Of 1973
Welcome to the Lincoln Northeast High Class Of 1973 web site.
We will be continually updating the site information, so please make us a favorite and visit often. And stay in touch. Plans for the 45th reunion are now under way.
ANNOUNCEMENTS
I want to THANK everyone who attended the Northeast basketball game as part of our 45-year Reunion activity. Nearly 40 of our classmates and family friends attended. Among us were six of our classmates that brought home the '73 State Basketball Championship our senior year.
Also, a big Thank You to the Northeast Athletic Dept. for announcing at the end of the 3rd period our class of '73 in attendance. I believe everyone enjoyed the recognition because we all stood up and waved. After the game we congregated at Sportscasters and continued enjoying the evening by swapping stories, laughing and having a good time.
A reminder that our 45-year Reunion is scheduled for the weekend of June 22 – 24.
If the Reunion Committee plans another activity, we'll keep everyone informed.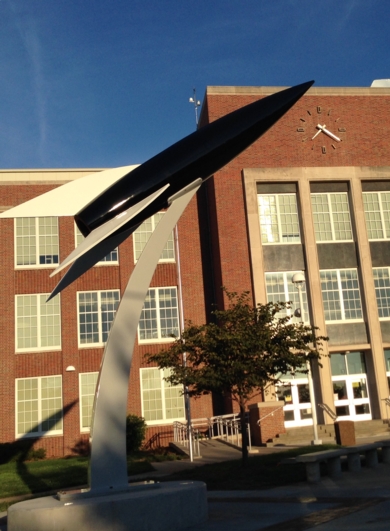 "WE ARE THE ROCKETS THE MIGHTY MIGHTY ROCKETS"
YES YOUR EYES ARE OKAY!!!
IT'S TRUE
THERE IS AN EXCITING FUTURE
FOR OUR ROCKET
COMING HOME
If you are interested in viewing pictures of the ISLES or NORTHEAST HIGH SCHOOL or the REUNION it's self, just click on the link to the left of this page that says "PICTURES OF FRIENDS"!!!
And most important....LETS ALL STAY IN TOUCH!!!
Our "Outreach" efforts continue. Please contact everyone you can to let them know about this website.
If you have valid e-mail address or phone numbers for people that do not have adequate Internet access please send them to Bill.Haeffner@hotmail.com so we can add them to our distribution list. Classmates do not need to be members of the site to receive "class e-mail blasts" as long as we have their e-mail address.
Note the missing classmate invitation on the right side of this website does not automatically collect e-mail addresses so if you want your friends on the distribution list please send them to the Site Admin.