Madison High School

Class Of 1989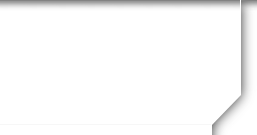 Willie Schmidt
Profile Updated:
January 30, 2009 | | |
| --- | --- |
| Residing In: | Hilliard, OH USA |
| | |
| --- | --- |
| Occupation: | Senior Buyer, Honda of America Mfg., Inc. |
Yes! Attending Reunion
Comments:
U.S. Coast Guard Academy- attended 2 days only!- Medical discharge due to eyesight standards. Head shaved, oath of office- did everything but pass the sight test. Beat the parents home- they drove, I got to fly. Thanks to my classmates (Ecky, Baker, Woods, cousin Boals, Secrist, Long, Watson, Stacey- to name a few)that helped me thorough the first 2 wks home rough time for me and I'll never forget your support.

Capital Univ 89-93. B.A. Political Science
-Played some Football, chased some women, joined a Frat & Drank a lot of Booze...and had Uncle Sam pay for school (ROTC)!

U.S. Army 93-98
-Payback for funding school- stationed Ft. Drum, NY (upstate- way upstate)- snow, wet, cold, miserable 9 months of the year. Chased more women, Drank a lot more Booze.

Some of the best years. Deployed around the country and world 2.5 of the 5 years stationed with 10th Mountain Division (Light Infantry).

Haiti 1994- Operation Uphold Democracy
Malawi, Africa 1997- State Dept mission to train Peace Keepers.

Wanted to make the military a career but not in the stars.

So I joined the private sector...

Honda 98-08
Moved home to Ohio. Brother and Sister started families. Got job with Honda. Bought the house in Hilliard. Met wife, Christie, in 2002- married in 2006.

Travel with work- US, Mexico, Canada and of course JAPAN.

Enjoy the job, but the industry is hitting a major change now. Big headaches in supplier management- especially in bankruptcy / financial concerns.

Looking forward to seeing everyone in June.