Troy High School, Troy, NY
Class of 1963
Military Honor Roll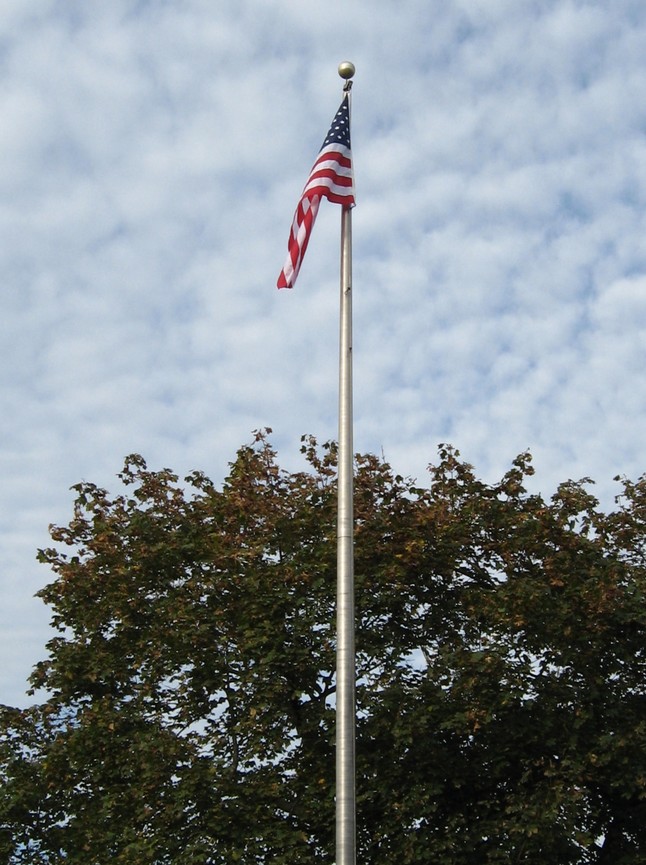 This page is dedicated to our Troy High graduates who served in the Armed Forces and to those who lost their lives in the service of our country. It is my honor and privilege to create this page for them. I know there are more of our classmates who should be acknowledged here. Please contact me if you are aware of who they are by clicking on the "contact us" at the left side rail of this website.
>
WE PAY SPECIAL TRIBUTE TO OUR OWN ROGER FULKERSON, KILLED IN THE LINE OF DUTY IN VIETNAM IN 1968.
Vietnam Wall, Washington DC
Roger Fulkerson (deceased)-Army. Career Army officer who had reached the rank of 1st Lt. at the time of his death. Graduate of the US Military Academy at West Point in 1967. Killed in action 9/25/68 near Duc Lap, Vietnam. Posthumously awarded the Bronze Star for Valor, Bronze Star for Meritorious Service, Purple Heart, National Defense Service Medal, Vietnam Service Medal, Vietnam Campaign Ribbon, Combat Infantryman's Badge, Parachutist Badge, Expert Rifle Badge, and the Ranger Tab. Please go to the 'In Memory' section for more information about Roger.
Please click on the following video and listen to the inspiring music as you scroll down through our list of veterans from the THS Class of 1963.
Thank you, classmates, for your service to our country.
Fred Waite - Air Force.

I was commissioned as a 2nd Lieutenant in the U.S. Air Force in June 1971 after completing an accelerated two-year ROTC program at Harvard University, where I received my law degree. I entered active duty in April 1972 as a Captain assigned to the International Law Division, Headquarters, Office of The Judge Advocate General, in Washington, D.C. I landed that posting on the recommendation of one of my law school professors, Richard R. Baxter, who was an assistant prosecutor at the Nuremburg War Crime Trials. My assignments were varied and interesting, including drafting regulations governing the granting of asylum at air bases around the world, negotiations of status of forces agreements with host countries such as Turkey and the United Kingdom, monitoring the condition of U.S. airmen incarcerated in foreign penal institutions, counseling families of prisoners of war and missing in action, and researching what eventually became the Manual for Air Warfare.

In 1974 I was assigned to the Office of Government Counsel, Office of The Judge Advocate General. There I represented the United States in appeals of court-martial convictions before the Air Force Court of Appeals and the U.S. Court of Military Appeals, I worked on the most serious cases-- and fortunately there were relatively few of them. Nevertheless, in two years, I handled espionage, homicide, assault, robbery, drug smuggling, and "conduct unbecoming" cases. (Throughout my stint as a prosecutor, I remained a card-carrying member of the American Civil Liberties Union, something that my buzz-cut, ramrod-straight boss, a full colonel, found ironic and amusing. After retirement, he became the head of the public defender's office in Albuquerque -- so I guess that we shared more than the same uniform.) I was released from active duty in April 1976.

Ken Robillard - Navy. Served on various ships and primarily at HC-4 (Helicopter Combat Support Squadron 4), based at the Naval air station in Lakehurst, NJ. Ken put in 9 years of active and reserve duty and was discharged in 1972.
Pete Herman - Army. Pete joined the U.S. Army in 1968, after a year of graduate school at the University of Michigan. His basic and advanced training took place at Fort Dix, New Jersey. He was assigned to Fort Wainwright in Fairbanks, Alaska, in their infantry unit, reporting in September of 1968. The transit bay where he spent the first overnight before reporting to the unit was also the home of the 9th Army Band, so he asked them if they needed a clarinet player. They did, of course - that was the last place musicians were ever assigned to, so they never had a full complement of the 28 musicians they were supposed to have. Anyway, he auditioned and then met with the warrant officer who directed the band, and he said he would do what he could to get Pete re-assigned. He reported to the infantry unit just in time to go on maneuvers for a week. Standing guard duty at 20 degrees below zero at 2 in the morning didn't really thrill him! When he got back from maneuvers, Pete had been re-assigned to the band, which was the only musical unit within 500 miles, so they played everywhere, including schools, the University of Alaska, Officer and NCO Clubs, were the official band of Fort Greely, the Arctic Test Center, to the south! They had a marching band, stage band, and concert band, as well as a small rock combo, which played at a number of the missile bases. The soldiers there always appreciated their visits, because they were pretty much cut off from civilization. The hardest time was in the winter, when it got down to 60 below, and it got dark about 2 in the afternoon. Interestingly enough, in the summer it got above 100 degrees and the sun would be up at about four in the morning. Pete was discharged from the Army in December of 1970.
Leo Derkowski - Army. Leo went through Basic Training at Ft. Leonard Wood, MO, from February through April of 1968. He participated in the Engineer AIT there from April through June of 1968. He then completed Engineer Officer Candidate School in Ft. Belvoir, VA, in December of 1968. He trained to be a military intelligence special agent in Ft. Holabird, MO, from January to May of 1969. He was stationed in the 2nd Armored Division at Ft. Hood, TX, from May of 1969 to April of 1970. Then he was assigned to the 502nd MI Group in Korea from May 1970 until August of 1971. His last assignment was as a General Staff Deputy of Security at Ft. Dix, NJ, from September of 1971 until April 1972.
Larry Schlegel - Air Force. Commissioned a 2nd Lt in the Air Force in June 1967 after four years of ROTC at Syracuse. First assignment was Mt. Home AFB in Idaho serving as Base Disaster Preparedness Officer from June 1967 to August 1969. Promoted to 1st Lt. December 1968. Served one year in Vietnam from Sept. 1969 to Sept. 1970 at Phi Cat AFB as Special Services Officer, part of Base Operations. Promoted to Captain in June 1970. Returned to the states and served as Disaster Preparedness Officer at Ninth Air Force Headquarters at Shaw AFB in South Carolina, from September 1970 to September 1971, overseeing 13 base programs. Was awarded the Air Force Commendation Medal prior to discharge.
Rich Pochman - Army. A

ugust 1967- December 1967:

Fort Dix

, New Jersey, Basic & Advanced Infantry Training. December 1967 :

Promoted to E-5 Officer Candidate.

December 1967 – May 1968:

Fort Belvoir

, Virginia. Engineer - Officer Candidate School.

May 1968:

Commissioned 2nd Lieutenant Transportation Corp. June 1968 – July 1968:

Fort Eustis

, Virginia. Transportation Officer Orientation Course – for ROTC officer but fit the 20 or so from my Engineer OCS class. August 1968 – August 1969:

Fort Eustis

, Virginia. 53rd Transportation Co - an LCM-8, medium boat company as a platoon leader. Attended an 18 week, Harbor Craft Deck Officer course.

May 1969:

Promoted to 1st Lieutenant. August 1969 – December 1969:

Camp Vayama

, Thailand

.

(Do not recall Co)

Truck company as platoon leader and convoy officer hauling bombs to the US Air Force. December 1969 – May 1970:

Bangkok

, Thailand

.

313th Transportation Co – refrigerated truck company, operations officer.

The company's responsibility was to delivered frozen and chilled food out of Bangkok to all military bases in Thailand.

We also delivered the alcoholic beverages to all these bases.

May 1970:

Discharged from active duty and did not have any active reserve duties.
Doug Coonrad - Navy.
Pam Gray - Career Navy nurse. You go, girl!!
James R. Smith (deceased) - Navy. Jim served three tours of duty in the combat zone of Vietnam with Helicopter Squadron 8. He was a decorated Navy man and proud that he served his country.
David Goldman - Army. Dave spent four years in the US Army, from March 1968 until April 1972. He didn't go to Vietnam, however, because he was very proficient in German. The Army sent him to Germany, where he was a battalion S-4 officer, and the point man between his batallion and the host German city. He served as interpretor in courts martial, and spent some time in the field doing undercover work for Military Intelligence. He was promoted to Captain and retired when his first son (Erik) was born.
Howie Bashant - Army.
Tom Moore - Navy

.

June 64 - Aug 64: Recruit Training Command, Naval Training Center, Great Lakes, IL.

Sep 64 - Jul 65: Student, ET "A" School, Naval Training Center, Great Lakes, IL.

Aug 65 - May 68: SA - ETR2, USS Newport News CA-148, Norfolk, VA.

Jun 69 - May 69: ET1, Student, ET "B" School, Naval Training Center, Great Lakes, IL.

Aug 69 - Aug 70: ET1, Senior Technician, Naval Communication Station, Cam Rahn Bay, Vietnam.

Nov 70- Dec 71: ET1, Instructor, ET "C" School, Naval Schools Command, Newport RI.

Dec 71 - Jul 72: ET1, Instructor, Communications Officer School, Newport RI.

Sep 72 - Jun 74: ETC, Student, Associate Degree Completion Program, Naval Air Station, Memphis, TN.

Sep 74 - Oct 76: EWCS, USS Whipple FF1062, Pearl Harbor, HI.

Oct 76 - Apr 78: EWCS, USS Joseph Strauss DDG-16, Pearl Harbor, HI.

Jun 78 - Sep 80: LTJG, Radar EMO, USS Dwight D Eisenhower, CVN-69, Norfolk, VA.

Nov 80 - Aug 84: LT, EMO, Tactical Air Control Squadron 21, Little Creek, VA.

Bill Maynard - Air Force. Basic training, Lackland AFB, San Antonio, TX, Nov. 1963 through Jan. 1964. Accomplishments: expert marksman. Offered two years Syracuse University language immersion, declined. Technical training at Lowry AFB, Denver, CO, Jan. through Sept. 1964. Completed basic electronics course and advanced fire control systems course (fighter attack radar). Promoted to Airman Second Class. Assigned to MacDill AFB, Tampa, FL, 1964-1967. Promoted to Airman First Class (changed to sergeant in 1966). Assigned to F-4 phantom radar calibration team. Cross-trained as weapons load team member and performed temporary duty for 4 months at Clark AFB, Philippines, and Cam Ron Bay, Vietnam (1965). Selected to attend first-ever USAF laser training at Keesler AFB, Buloxi, MS, with initial TDY implementation of the Paveway Laser Guided Bombing System at Eglin AFB, FL, 5 months 1967 to early 1968. Re-enlisted. Assigned to Ubon AFB, Thailand, as laser system technician (1968). Promoted to staff sergeant. The F4E LGBS flew over 300 missions without a single system failure while maintaining a less than 10 foot circular error rate. Modified C-130 Flareship to carry and aim laser for night missions and stopped an entire convoy on our first try. Flew 10 combat missions. Assigned to Macdill AFB, Tampa, FL, as Laser Bombing System Technician for advanced pilot systems training using negative reversal high resolution photo imagery in lieu of actual laser systems. November 1968 to May 1970. Assigned to RAF Lakenheath, UK, as Weapons System Load Crew Chief on F-100 fighters. Received award for implementing new testing procedure saving over $100,000 per year command wide. Spent several TDY's in Italy and other European countries during tour from May 1969 to January 1972. Assigned to Tyndall AFB as Weapons Systems shift NCOIC from Jan. 1972 to March 1973, working on the F106 fighter. Assisted in design and implementation of mounting the 20MM gatling gun to the integrated belly doors of the F106 which enhanced its close range dog fighting capability. Completed Devry Institute Associates Degree in Electronics Technology and Computer Science. Assigned to Utapao AFB, Thailand, as B-52D/G Bombers Load Crew Chief. My crew became experts on B52 G model weapons electronics and performed all calibrations on that class of aircraft. Promoted to Technical Sergeant. Awarded the Bronze Star (highest non-combat award). Assigned to Seymour-Johnson AFB, Goldboro, NC, as Base Weapons Safety NCO from March 1974 to June 1976. Was selected as the 9th Air Force Weapons Safety NCO of the year and then as the Tactical Air Command Weapons Safety NCO of the Year. Assigned to Elmendorf AFB, Anchorage, AK, July 1976 through Nov. 1979, as Shift supervisor for calibration and lab repairs to the F4E APQ-120 Radar System. Selected to form the first-ever Tactical Air Command F4E Specialist systems Intermediate Calabration Team. Attended the TAC NCO Academy, finishing 2nd in my class (top 5%). Promoted to Master Sergeant. Completed CCAF Associates Degree at University of Anchorage. Assigned to Moody AFB, Valdosta, GA, from Dec. 1979 to Jan. 1980, as F4E Line Superintendent; responsible for all activities during my shift on 24 aircraft. First non-crew chief to hold this position in TAC. Approved for guaranteed return from next station. Assigned to Keflavik AFB, Iceland, as Specialist Flight Chief, managing 67 people in 9 fields. Implemented program of prepositining parts for quick turn-around missions with result being Outstanding rating during TAC Organizational Ready Inspection. Promoted to Senior Master Sergeant. Jan. 1980 to Jan. 1981. Assigned back to Moody as Specialist Flight Chief for problem squadron. Within three months my team of over 100 specialists was selected for the first of several specialist flight of the month and following on to be specialist flight of the quarter and year. Selected to attend the USAF Senior NCO Academy and graduated 5th in my class (top 5%). Reassigned as NCOIC of the Maintenance Operations Center, again the first time ever a non-crew chief person was selected. Was able to implement several new policies, procedures, and methodologies never before accomplished, resulting in the 374 TFW MOC being the model for TAC wide implementation. Awarded another Bronze Star upon retirement in 1984.

Edward Martin - Army.

Paul Hetman - Marines, Army. Enlisted in USMC 28 Jun 1963 and reported for basic training at Parris (HELL) Island. SC. Served 12 weeks and was sent to Camp Geiger for Advanced Infranty Training. First actual assignment was with Supply Company, Supply Bn, at Camp LeJeune NC. While with this unit I went to Spain and Portugal. In Nov. 64 I was ordered to Viet Nam. I was assigned to 3rd Anti Tank Bn Republic of View Nam. I made numerous night patrols setting up ambushes waiting for NV soldiers. Enjoyed going into tunnels looking for NV soldiers and or their equipment. Returned home in Mar 66. Met a girl that I had been writing to while in Nam. Married her on 15 Jun 68. Assigned to duty at Headquarters Marine Corps in Arlington VA. Discharged 27 Jun 67. In Oct 73 I became employed by the Department Of the Army. One of the requirements was that I join the Army Reserve. Was assigned to 805 MP Company as a senior sergeant. Later assigned to 650 Trans Co as Platoon Sergeant. Had a tour in Belgium during operation Reforger. Later was assigned to a USAR school as a senior Instructor. My responsibiliy was to train soldiers how to load ships, airplanes, Helicopters (a blast) and trucks. Had the honor of being selected to go to Puerto Rico to instruct the troops how to load prior to their deployment to Iraq during Dessert Storm. Was activated for Dessert Storm. After being released was reassigned to the USAR school and continued instructing soldiers in loading operations. Retired in Sep 1995 with the rank of Master Sergeant.
Walter Johnston - Air Force.
Dennis Hunter - Army. Dennis was a member of the US Army from FEB 1966 to FEB 1969 as a SP/5 , E-5. Tour - 3rd division - Germany (1966 - 1968 ). WB Hospital - El Paso, TX ( 1968 - 1969).
Dion Petteys (deceased) - Army. Dion did his tour of duty in Viet Nam from 1966 to 1967. He was stationed at II Field Force V 9th Transport Company, south of Saigon. On a few Sundays his buddy, Tarbox, and he would head into a local village and hand out candies to the little children. He was also invited to attend a Vietnamese wedding, which was a very special day for him.
Harry Khachadourian (deceased)- Army National Guard.
Raymond Snyder (deceased) - Marines. Ray was a Vietnam veteran, serving in the U.S. Marine Corps from 1963 to 1974 as an aircraft and mine sweeper and in the U.S. Navy from 1976 to 1983 as a petty officer.
Jim Wilbur (deceased) - Air Force. Jim achieved the rank of Lt. Colonel before retiring from the USAF.
Richard Wells (deceased) - Richard served a two-year tour of duty in Vietnam.
Mike Costello (deceased) - Navy. Mike enlisted in the Navy after graduation from THS and completed his tour of duty.
Bill McLaughlin - Navy. After graduation from Troy High, Bill then joined the Navy and became a corpsman, serving one year in Vietnam. He then returned to Troy and joined the Troy Fire Department, retiring after 26 years.
Kevin Reilly (deceased)- Navy. Kevin was inducted into the US Navy on March 10, 1964, for active duty. He went to boot camp at The Great Lakes Naval Training Center,which is located on the western shore of Lake Michigan, halfway between Chicago and Milwaukee. After graduating from boot camp, he attended electronics school and then was sent to missile school at Damneck, Virginia, for Talos missile systems. Service designation was as a missile technician. This designation was later changed from MT (Missile Tech.) to FTM (Fire Control Technician Missiles). After graduating from missile school, he was assigned to the USS Chicago (CG-11), Heavy Cruiser, stationed out of San Diego, California. He was transferred to the US Columbus (CG-12) which was also out of San Diego, California, but the ship left the west coast immediately to be stationed out of Norfolk, Virginia. Spent a couple months at Providence, Rhode Island, as part of the Pre-commissioning crew for the Destroyer Richard L. Page. While aboard the USS Columbus in 1966, he received his draft notice. Spent a total of 4 1/2 years at sea. Was discharged on Feb. 20, 1970, and received an Honorable Discharge as a Fire Control Technician Missiles Second Class (E-5). Total active service: 5 years 11 months and 11 days. When a Captain gets assigned to a ship, they want to spend as much time at sea as possible. Sea time is a requirement for advancement to Admiral. "Join the Navy and see the World", so goes the Ad. He made 5 Mediterranean cruises, 4 Midshipman cruises and 3 trips to San Juan, Puerto Rico, for what they call a booze run. While aboard the USS Chicago he visited Pearl Harbor, Hawaii, on the island of Oahu, and surfed Waikiki Beach. While aboard the USS Columbus he visited Gitmo, Cuba; Spain; France; Italy; Sicily; Holland; Greece; Malta; Turkey; Acapulco, Mexico; San Juan, Puerto Rico; Kingston, Jamaica. He traversed the Panama Canal from the Pacific to the Atlantic. In addition, he cruised the Israeli coast during their six day war. Kevin spent just over 4 years aboard the Columbus. Ship Specifications as CG-12: Displacement 18,070 Tons; Dimensions: Length - 674 feet 11 inches, Width - 70 feet 10 inches, Draft - 26 feet, Height (keel to highest antenna) - 211 feet 6 inches, Height (water to highest antenna) - 190 feet, Complement - 1,000 to 1,200. Armament as CG-12: 2 Talos Systems Launchers (Fore and Aft with dual launcher on each System). The Talos missile is a long range, nuclear capable, surface-to-air, surface-to-surface, and surface-to-shore missile. 2 Tartar Systems Launchers (Port and Starboard with 2 launchers on each System) medium range missile 1 ASROC Systems (8-tube launcher) with nuclear rocket assisted depth charges, 2 Triple Torpedo Tubes 2 Five Inch 38 Caliber Guns.
Harry Vartigian (deceased) - U.S. National Guard. Harry served from 1964 - 1970 and later became an education specialist for the U.S. Army in Wisconsin.
Roger J. Smith - Air Force. I enlisted in the Air Force in Feb 1966.

I attended basic training at Lockland AF base in Texas. From there I went to Tech School at Shepherd's Air Force Base.

I trained for Aircraft 1 and 2 engines and became a crew chief and volunteer for overseas duty.

I worked on RB 66's, F100's and F104's.

My first assignment was Chamblay in France.

At that time President De Gaulle ousted all NATO bases from the country.

After 3 months I traveled by train to Callai, France, and then by boat across the English Channel to a new assignment at Lakenheath base in England.

For the next three years, every 3rd month my squadron flew to TDY assignments for a month – such as Libya (Wheelas Africa), Avian Italy, Turkey, and Germany. Around 1968 while in Libya, war was declared between Israel and Egypt, and it was called the 6-day war.

We were responsible to defend the air base, seeing that we were in that area at the time and the US was an ally of Israel.

At that time Israel took over multiple lands from the Egyptians and now 30 plus years later I found myself explaining to my grandchildren that the land in the news was that being given back to the Egyptians.

I explained to them that I was there at the time that this all evolved.

During that period our squadron was awarded the Presidential Unit Citation.

After completion of overseas assignments I ordered a 1969 Mustang Mach 1 and had it delivered in New Jersey outside of McGuire AF base, which I then drove in style to my next assignment at Homestead AF base in Florida in 1969.

I arrived in Florida with only 1 speeding ticket!

I spent the next 6 months in Florida and a number of weekends were then spent on alert for then President Nixon who traveled to his Florida white house.

During my 4 years of service, I rose from the beginning rank of Airman to Staff Sergeant.

After arriving home, I met my wife in February and we were married in April.

It was a real quick romance and I swept her off her feet.

Two years later, we had our first daughter Jennifer, and then every 3 years we had another child.

Michael T. Cunningham (deceased) - Navy.

Mike was a Hospital Corpsman in the Navy, serving in Vietnam for 2-1/2 years. He was wounded by gunfire on three occasions and was awarded 3 Purple Hearts and several other medals.

Jacob Shaver - Army.

Served in Vietnam in 1969.
WHAT IS A VETERAN?

What is a veteran? Just look around.
Right where you're standing,
He fought for that ground.
A vet is a person who answered the call,
Who went into war, and gave it his all.

He defined a way of life that we all love,
but much preferred peace, like the way of a dove.
He asked not the reason, as he stood in the trench.
He faltered not once in the muck and the stench.
As soldiers in legions, they stood side by side.
They knew some would fall, as many more died.
They whispered their prayers in a helmet of sweat.
Shells bursting above wouldn't let them forget.

Tears in their eyes as their friends lay so still
One hour ago, he was king of the hill.
Many more wounded, spilling of life.
When will it end, the battle of strife?

For many the battles never will end,
Now they are civilians, and find they can't blend.
Some are disabled, and some are disturbed.
After coming home from hell
They find they've been curbed.
A veteran is special, to be not denied.
He put it up front, he need never hide.

Now it is time to honor our vets.
Remember their pain, don't ever forget.
Remember them now, and give them their due.
Stand by their side, 'cause they did it for you.
--Author Unknown

~~~~~~~~~~~~~~~~~~