Troy High School, Troy, NY
Class of 1963
In Memory
Elizabeth Mary Waugh Donovan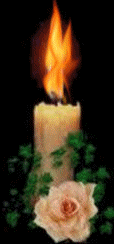 Edward Waugh has notified us that his sister, Beth Waugh, died on February 20, 1992, after suffering a stroke. Beth was married to Eugene Donovan on Feb. 19, 1965, and was the mother of two wonderful children, Paul and Dawn.
For further information, please contact Beth's brother, Ed, at ewaugh@nycap.rr.com.
Beth's obituary from February 23, 1992:
COLONIE - Elizabeth Waugh Donovan, 47, of Plaske drive, died Thursday in Albany Medical Center Hospital after a brief illness. She was born in Troy and lived in Colonie for the past 20 years. She was a bookkeeper for the Ramark-Varden Studios in Albany for 10 years.
Survivors include her husband, Eugene Donovan; a son, Paul L. Donovan of Albany; a daughter, Dawn M. Martino of Schenectady; her father, John H. Waugh Jr. of Troy; a sister, Joan Kennedy Pelletier of Troy; two brothers, John H. Waugh III of Troy and Edward L. Waugh of Latham; and a grandson, Benny.
A service will be held at 10 am Monday in the Riverview Funeral Home, 218 Second Avenue, Troy. Calling hours will be 3-5 and 7-9 pm Sunday in the funeral home.