Alton Sr High School
Class Of 1969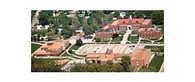 ANNOUNCEMENTS
•

You probably noticed that our website began having pop-up ads and links to various websites a while back. The company that manages the website, Class Creator, had made the decision to give us the option either to continue the free service and agree to the placement of ads on the website, or to pay a fee to keep the website as it was--without ads. The company solicitated and chose sponsors, so we did not have any input on that. We opted to keep the website free (since we have no funds as of the last reunion) and thus the ads began appearing. A couple of classmates pointed out that some of the links were directed to websites that may have been politically motivated, and thus offensive to some. We had no control over the content whatsoever.

Recently, Class Creator offered a limited-time discount on the opportunity for an ad-free website, which we chose to do for now. If we decide to hold a reunion in 2024, perhaps the option of contributing to a website fund might be made possible at that time.

We hope you enjoy our website again, without the annoyance of ads popping up!

•

Check out the option on the left!

There is a heading that says "RedBird Photo Albums"

Click on the heading and you can post pictures to share with the class.

Don't forget that you have the option to post personal pictures on your own profile. But, you can use this to post or add to things already posted on the topics listed under the heading.

There is a video tutorial now that can help you through the steps and I will help you as well. Norma

•

We now have IM!

You can now Istant Message someone you see that is on the site and have a private conversation. This is different from the LIVE CHAT where we can talk to more than one at the same time!

Who needs facebook?
Welcome to the AHS Class of 69 Website! Classmates: The site is best viewed using IE, however, you can also use Mozilla Firefox browser. Please create your profile (click top choice on left column, find your name, click on it, and follow instructions). You will then be able to access all parts of our website and we will have updated records for our files. Your address, phone # and email name will be kept private unless you choose to have it visible to other classmates and/or anyone else who accesses the website. These options are given in the instructions.
The Newer PAGES HAVE REVERTED THIS FUNCTION. PLEASE DO NOT TRY USING THE MUSIC FUNCTION UNTIL I EXPLORE THIS AND THE ALTERNATIVE FUNCTION. YOU SHOULD SEE A PLAY LIST WHEN THAT HAPPENS, Thank you Norma (Website Manager)