Alton Sr High School
Class Of 1969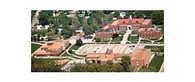 In Memory
Michael J. Bell
Michael James Bell, 55, former Alton area resident, died Friday evening, Nov. 25, 2005, at his home in Springfield, MO.
He was born Nov. 8, 1950, in Springfield to Orel and Arva Lou (Smith) Bell.
He was a self-employed home repair salesman.
Survivors include two brothers, Dan Bell of Chattanooga, Tenn, and Bob Bell of Springfield, MO; and one sister, Cindy Bell Tomovic of West Lafayette, IN.
Services were private. Burial was in Valhalla Memorial Park and Mausoleum in Godfrey, IL.