Alton Sr High School
Class Of 1969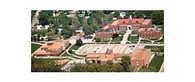 In Memory
Willis Edward Ealey
Spec. 4 Willis Edward "Ed" Ealey, 20, the son of Willis R. and Evelyn Ealey of Rte. 1, Alton, died in Vietnam on Sunday, Nov. 15, 1970.
He was born in Alton on Nov. 18, 1949, attended the Fosterburg school and Alton High School. He was employed at the Laclede Steel Co. during the summers.
He entered the Army on July 15, 1968, and was on his second tour of duty in Vietnam.
In addition to his parents, he is survived by a brother, Richard A. Ealey, who is stationed at Camp Pendleton, California in the Marines; five sisters, Laura Ann Ealey of Alton, Cynthia, Pamela, Gail, and Anita, all at home; two grandmothers, Mrs. Freda Glynn of East Alton and Mrs. Mary Williams of Alton.
Staten Funeral Home in Alton was in charge of arrangements.