Alton Sr High School
Class Of 1969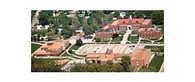 In Memory
Steven R. Fields
Steven Fields, Sr. 70, beloved husband of Sandy of Norridge, IL; Passed away suddenly on June 1, 2021.
Loving father of Lt. Colonel Steve Fields, Jr. USA (Anna), Jackie (Mark), Jennene, PhD (Rasdip, PhD), Trina R.N. (Rob C.P.A.). Loving grandpa of Jarrett, Tyler, Lucas, Isabella, Megan, Tiffany, Kartar, Kamdan, Brooke, Zack and Klare. Special loving friend of Jeff (Amanda), Collin, Evan, Madeline, & Nathan Rehm.
Born in Wood River, IL, on April 16, 1951. Grew up in Alton, IL. Moved to Chicago for employment in the food industry and met his wife in college. Would be celebrating 48 years of marriage this September.
Son of the late Pete & late Jean Fields, dear brother of Ken (Jackie) and Tom (Karen). Fond uncle to many nieces and nephews. He was an all out loving person and loved by many family and friends. Celebration of Life Luncheon was held in private.