Alton Sr High School
Class Of 1969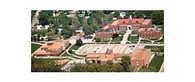 In Memory
Steve Logan
Steven Anthony Logan, 54, died Tuesday, June 15, 2004, at his home after a lengthy illness. His soul was finally at peace.
The youngest son of the late J.B. and Berniece Logan, he was born Sept. 14, 1949, in Alton.
He married the former Debra Pitts on May 10, 1986, in Inglewood, Calif. She survives.
A June 1969 graduate of Alton Senior High School, he joined the United States Army in 1970 and was a heavy vehicle driver who was responsible for the transportation of troops and cargo during the Vietnam War. His love for education led him to pursue general studies at Lewis and Clark Community College when discharged from the Army in 1972. He later moved to California and received a criminal administration associate degree in science with honors in June 1976.
He went on to study early childhood development at Los Angeles Southwest Community College and later obtained a bachelor of science degree in public administration C.S.U.D.H. in Carson, Calif., in 1978. Still with a thirst for knowledge, he obtained an associate certification in air conditioning and refrigeration in 1985 from El Camino Community College in Torrance, Calif.
He was baptized under the pastorship of Rev. A.C. Hall at Tabernacle Baptist Church at a young age. Later in life, he professed a strong desire to pursue his walk with Christ and visited various churches in the community.
In addition to his wife, he leaves to cherish his loving memory one daughter, Tammy (Smith) Taylor of Alton; one son and his wife, Brian Keith and Yolanda Green of Alton; eight grandchildren, Rodney Sr., Precious, Antonio, Tia, Sydney, Brian II, Brandon and Symone, all of Alton; two great-grandchildren, Rodney Jr. and Raven, both of Alton; a brother and his wife, James and Dorothy Logan of Riverside, Calif.; aunts, uncles, nieces, nephews, cousins; and a host of friends.
He was preceded in death by his parents and a brother, Victor Logan.
Visitation and services were held at Williams Mortuary in Alton. Cremation of the body followed the services.