Alton Sr High School
Class Of 1969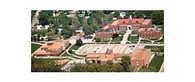 In Memory
Marsha L. Mathus
Marsha L. Mathus, 25, of 5024 Terry Drive, Alton, passed away May 11, 1977, at Barnes Hospital, St. Louis, following a short illness.
She is survived by her parents, Mr. and Mrs. Cliff Mathus Jr. of Alton; a brother, Robert of Alton; her grandfather, Cliff Mathus Sr. of Seminole, Florida; and two nephews.
Services were held at Gent Funeral Home in Alton. Rev. Robert C. Smith, pastor of Upper Alton Baptist Church officiated. Burial was in Valhalla Memorial Park, Godfrey.